RHOC Recap: Rumors
Season 13-Episode 6 RHOC Recap
Emily Bertha August 21, 2018 2:41pm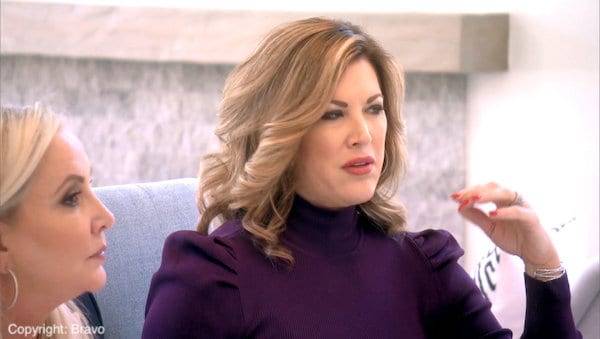 This episode of RHOC has talk of a hot milkman and the condemning of a rude Mormon man.
Annnd that's about all it has. I mean, the incredibly boring episode title basically says it all. "Rumors." I've never been more let down by a Bravo title.
The show starts as Shannon Beador gets her photo taken for her frozen food line. I wouldn't be upset if she started a fashion line for middle aged moms as well and called it "Beador Blue." Her shirt for her first ever photoshoot may be boring, but the girl can rock that color.  Tamra Judge, Emily Simpson , and Kelly Dodd join her as the photo shoot wraps up. Shannon tells them about her court hearing and the fact that D***head David hasn't hired a lawyer, preventing them from settling. David claims Shannon excessively drinks, and he verbally abuses her via text. Shannon still kept her head high and invited him for the holidays, but he declined. There must be something in the OC air that makes at least 80% of the men there turn into complete a**holes.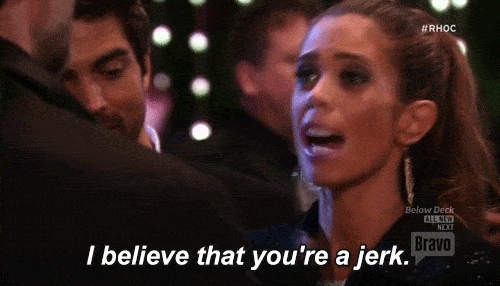 Speaking of a**holes, Emily tells the other women how her husband threw Gina Kirschenheiter out of his house the other night for being, well, fun. All of the women seem to agree that S***ty Shane was out of line and should've expected noise considering there was a party going on.
Later, Emily and Gina talk about their bond over rearing three young kids before bringing up poker night. Emily admits that her husband could've handled the situation more gracefully, and Gina says that he owes her an apology if anything. Emily just laughs, claiming he will never apologize. Uh okay, and you're going to just put up with that? No. I don't care how loaded he is, there's no excuse for a man to yell at a woman like he reportedly did to Gina. 
Meanwhile, Vicki Gunvalson records a commercial to air on the radio about her insurance company. She is offered a shot of Fireball to calm her down and gladly accepts. Clearly, the radio hosts don't know how Vicki operates: Fireball will fire her up, not calm her down. She proceeds to talk about giving a bl*wjob while her son is in the room. Another classic portrayal of wholesome mother/son bonding time. She really ought to write a parenting book.
All of the ladies eventually get together for some drinks and drama. Shannon talks about her court battles and says she feels nothing for D***head David after six months. Everyone (except maybe Shannon) agrees that Shannon is ready to date. They encourage her to meet with a matchmaker, and suddenly, bam! Two fairy matchmakers appear to cast an enchanting love spell.  Shannon says she needs to have a connection with someone before she even makes out with them which is sweet but incredibly boooring. Sometimes you just have to pull a Kelly and f*** the milkman. But more on that later.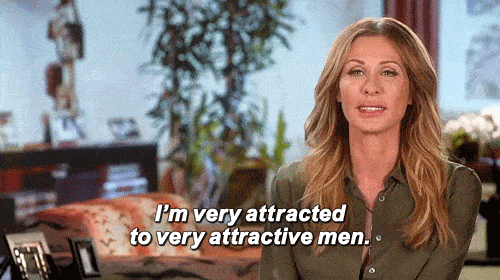 Emily abruptly leaves the bar to relieve her husband of basically being a father and parenting. I already believe this guy is in the top four worst men ever on RHOC. Once Emily leaves with Vicki, the remaining women naturally discuss S***ty Shane's behavior at poker night again.  Emily apparently apologized to Gina for his behavior and seemed embarrassed for his actions, but he offered no hint of remorse. Shannon says it's all very reminiscent of her past marriage. Gina thinks the comparison is a bit of a stretch and says she will give Emily's husband another chance.
The next day, Vicki and Tamra go micro blading (get micro blading? have micro blading?) and get friendship brows together. Tamra reveals that Gina evidently doesn't even know where her husband lives in LA. No wonder Gina's marriage was over by the time this season even aired.
In much different relationship news, Kelly goes on a date with a legitimate milkman. It doesn't seem like anything too serious or long term since he lives in NYC, but he asks her about her dating life which is still pretty weird. He goes on to basically say that if Kelly doesn't chill a bit, she'll be alone all her life. Like she says, just look at her, dude! She could condemn cute animals, pizza, and Rihanna, and she still wouldn't be alone the rest of her life.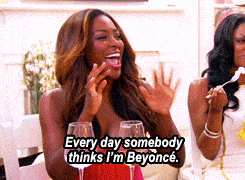 Mr. Milkman then proceeds to tell her what he ate recently and lists off every single Mexican food known to man. Thrilling stuff. This is the kind of guy you don't take out of the bedroom (also, how has Kelly not made a cheap joke about sex with the milkman? I guess the innuendos are just too obvious).
The following day, Shannon has another court appearance. Her lawyer tells her that David wants to continue to pay expenses rather than simply pay her support. Shannon and her lawyer believe it is due to David's control issues. After the court hearing, Shannon is clearly uneasy and emotional. She calls Tamra crying and reveals that the judge ordered him to pay her $30k a month. HELL YEAH, YOU GO GIRL!
David apparently was furious and started yelling at her and her lawyer, and they had to call for the bailiff. Shannon actually felt bad and requested that the amount be lowered to about $22,500 a month. What the hell Shannon?! It seems to me that he cheated on you and verbally and mentally abused you, so you're entitled to at least $30k a month plus his chopped off d*** so you can fry that selfish pig up into bacon (too far?  Probably. Oops). The point is, always take the money while you can.
Do you think Shannon should've taken the original amount? Comment below!
---