RHOC Recap: Reunion Part 1
Season 13 - Episode 19
Emily Bertha November 26, 2018 10:22am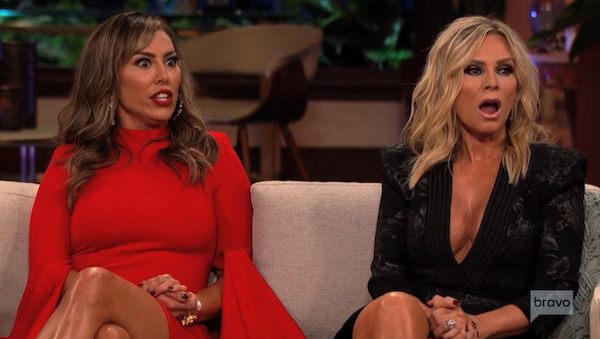 It's the most wonderful time of the year: RHOC reunion season.  Granted, past reunions haven't always been the most entertaining, but from drug allegations to fart similes, season 13 certainly makes up for that.
Let's start with the fact that Shannon Beador looks amazing. More importantly, she says she feels good after losing 30 some pounds. Of course, looks can't make up for her irrational and immature behavior towards the end of the season, but I hope she uses the second part of the reunion to apologize for that. However, it doesn't seem like she needs to apologize more since she's still in a good place with Vicki Gunvalson and Tamra Judge. Shannon says she got closer with Vicki partly because she isn't with David anymore. She also got richer, so life without David is really a win win.
It seems to be a battle between the grandmas and the newer generation of housewives during the reunion. New housewife Gina Kirschenheiter says she's offended by the comment Vicki made about Gina's birthday dinner. Vicki said she "never wants to be that girl again," implying that she's tired of the partying and is somehow better because of that. Just about everyone besides Vicki can see the hypocrisy of her statement since Gina didn't even go hard on her birthday yet Vicki  was taking shots in an airport and partying in Mexico earlier in the season. Look, whether you like to party or not is beyond the point. Everyone (Vicki) just needs to own their sh*t.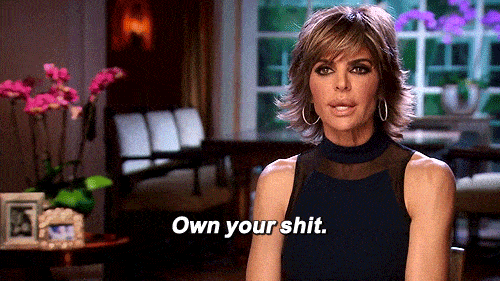 Vicki's lack of accountability is the main reason Kelly Dodd is no longer close with her. The former friends don't even talk to each other anymore.  Throughout the episode, Kelly constantly (and justifiably) goes in on Vicki. Kelly is my eye roll idol.
Brooks is brought up again after a comparison is made between Vicki and Brooks' former relationship to the manipulative relationship in the new Bravo scripted show, Dirty John. Vicki says that while he wasn't a murderer in the traditional sense, he murdered her self esteem and pocket book. Tamra gently advises her to drop the whole thing, but Vicki insists on going after him for everything that he's worth. While I think 80% of Vicki's actions aren't the greatest, this is one thing I 100% respect her for. Take. him. DOWN.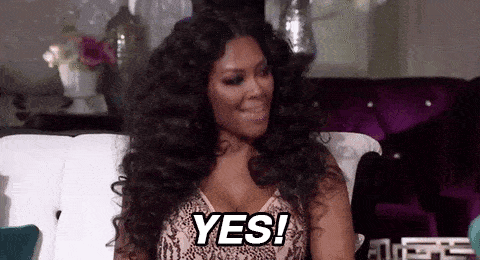 In other failed relationship talk, Gina says that the reason her ex, Matt, didn't film was because his job didn't allow it. Gina may still be hurting from her divorce, but it doesn't stop her from calling Vicki's bullsh*t. The subject of  Vicki going on double dates with Kelly's ex husband is brought up. Again, everyone besides Vicki sees that she was in the wrong for not telling Kelly she was going on double dates with Michael. It doesn't matter that Kelly was dating other people; what matters is that friends should have the courtesy to let their friends know if they set up their ex and went on double dates with them.
Kelly goes on to deliver one of the best lines in Real Housewives history: "Vicki is like a fart, she's silent but deadly." Vicki only proves her point when she says that Kelly never loved Michael and only dates guys for money. Vicki needs to take her own past advice.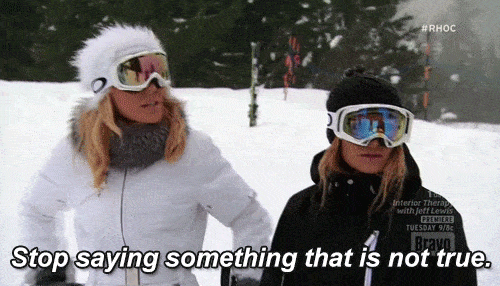 Kelly keeps the incredible comebacks coming and dubs Vicki "Liesa Minnelli" for all the lies she spreads. This only leads Vicki to throw out more accusations. Vicki accuses Kelly of doing coke which everyone thinks is absolutely ridiculous. Kelly admits to doing "herb,"which Andy is quick to point out is legal, but says she's never done coke. Unrelated, but being in a smoke circle (technically triangle) with Kelly Dodd and Andy Cohen is a new life goal.
Apparently oblivious to how utterly ridiculous and untrue she's sounding, Vicki cuts even deeper by saying that Kelly is rarely with her daughter.  Kelly is my girl, so the OG of the OC better step down.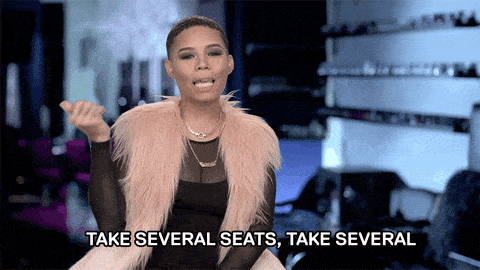 The episode ends with Kelly in tears calling Michael. He assures her that he never told Vicki anything about her being an absent mother or being in a loveless marriage their entire relationship. Kelly takes a sip of her champagne during sobs in an effort to calm down. And that my friends, is some of the most relatable content I'll ever see.
How ridiculous do you think Vicki's allegations about Kelly are? Comment below!
---