RHOC Recap: Judge, Jury and Gina
Season 13 - Episode 4
Emily Bertha August 7, 2018 8:28am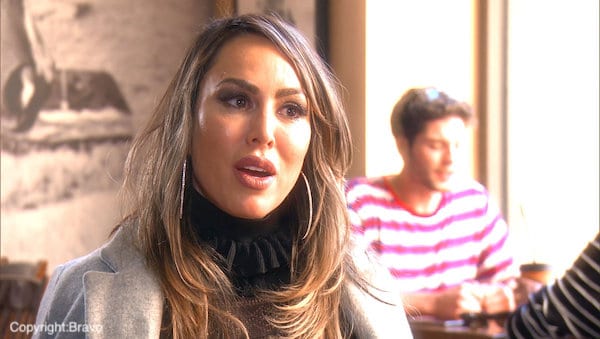 Ah, the aftermath of Mexico. This week's episode of RHOC began with  Vicki Gunvalson accompanying Tamra Judge to the doctor's to check on her foot. Vicki asks the doctor when her friend will be ready to whoop it up again, because that's really the only thing Tamra needs to know.
While Tamra is forced to take a break (pun intended) from working out, Emily Simpson joins her in-laws and kids for a workout session. She gushes about her in-laws, particularly her mother-in-law. Look Bravo, there's no replicating Mama Joyce, so just drop it.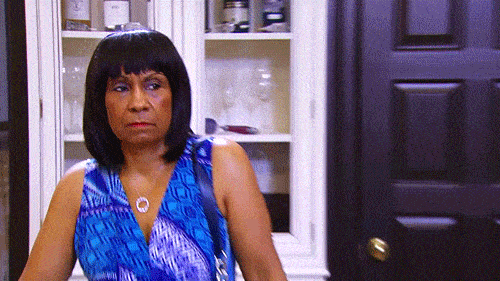 Honestly, I really don't trust anyone who doesn't talk trash on their in-laws just a little bit. It's just not human nature. Her mother-in-law talks about wanting her son to take the bar again, and I tune out.
Kelly Dodd agrees to an emotional workout when she meets up with Vicki after their fight. Vicki says she didn't feel comfortable telling Kelly about going on double dates with Michael. She says she deserves respect, and Kelly argues that you earn it. They threw around the definition of "respect" so many times that I'm shocked the editors didn't start playing Aretha Franklin. Vicki eventually offers a half-hearted apology before stating in her confessional that she did nothing wrong. How is this woman in her 50s and hasn't learned how to apologize?! Kelly doesn't believe she's truly sorry, but she accepts her apology regardless.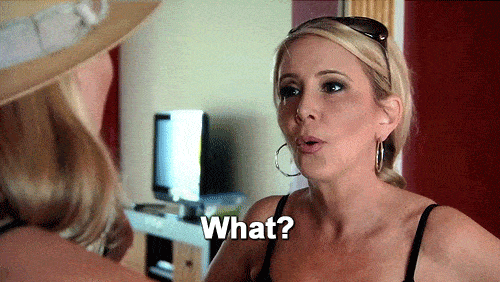 Meanwhile, Shannon Beador has her daughters try her low calorie," flavorful" frozen meals before pitching them to QVC. Considering some of the food was given to the dog, I don't think QVC is going to be thrilled with these. Also, Healthy Choice frozen dinners already exist, so no one other than my 87 year old grandma would go through the hassle of ordering frozen meals from QVC. Shannon's daughters clearly aren't loving the meals, but they act like a teacher who feels bad for the dumb kid in class who is really putting in effort. They offer up some compliments without actually lying.  No offense, but I wouldn't buy healthy frozen meals from someone who isn't known for their strictly healthy diet and ripped body. Not every housewife can be Lisa Rinna, and she just needs to accept that.
Gina Kirschenheiter and her mother take her kids on a trip to the zoo where they act wilder than the animals. Her kids run around yelling and climbing fences while she talks about the difficulty of living so far from her husband. I'm very thankful for this scene because it reminded me that I need to refill my birth control immediately.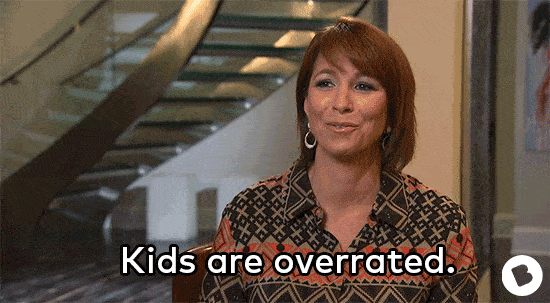 Later, all of the women finally meet one another over dinner. Almost immediately, Kelly tells the ladies how Vicki hid the fact she was going on double dates with Kelly's ex. She's laying it all out on the table (literally and figuratively), and I love it. Vicki naturally tries to shut the conversation down, but Gina and Emily agree that Vicki's actions 100% break girl code (and also basic human decency code). Gina jumps right in and calls Vicki a "f***ing loser" for her actions, and Kelly is loving it almost more than I am.
Kelly's night only improves when out of nowhere some guy she's been dating for a couple weeks joins them. Okay..what?! I have so many questions. Why is he here? Why didn't she tell her friends that he was coming? Does she know she can do way better than him? Did she only invite him so he could pay for her meals and drinks (because if so, respect)? The pair is all over each other from the second he arrives. They're making out like two teenagers desperately trying to prove how much sexual tension they have just to make their exes jealous.  Obviously, the rest of the table clearly feels uncomfortable, and they all leave the couple alone.
The rest of the episode pales in comparison to the awkward make-out scene. Tamra sages her new house in hopes it will help stop everything going wrong with the construction and health issues she's facing. Eddie reveals he has to increase his heart meds, and my healthy heart truly does go out for him. Gina visits Tamra at her new place, and Tamra reveals that Vicki unsurprisingly doesn't like this new girl. Gina doesn't care at all, and already she's one of my favorite new housewives.
The other new housewife broaches the subject of her husband taking the bar again, and he says he needs some time. Listen, men dominate this world enough as it is. Unless they're Andy Cohen, I don't want them infringing upon my sacred reality television time too. Is Emily really so boring that already her husband's life is taking up too much of the episode? Take the damn bar or don't dude, I don't care. Just get off my screen.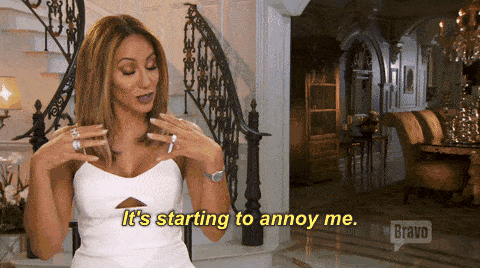 The episode concludes with Gina inviting Vicki to the beach for a talk. She apologizes about the whole "f***ing loser" comment but marvels how Vicki turns everything around to make herself the victim. Vicki is sort of like early Taylor Swift that way.
How do you think the new ladies will mix with the group the rest of this season? Let us know!
---