RHOC Recap: Italian Night Fight
RHOC Season 13 Episode 10 Recap
Emily Bertha September 25, 2018 8:43am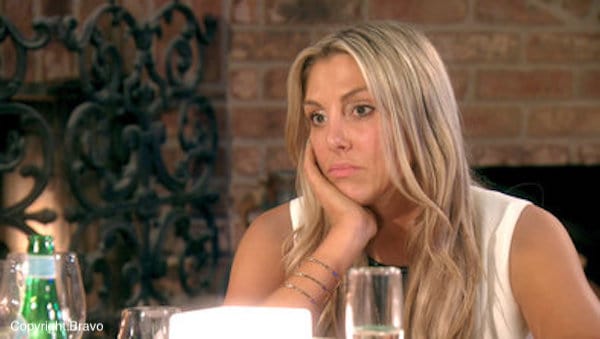 Alright, let's start with Tamra Judge's hurt ankle and break it down. On this week's episode of RHOC, Kelly Dodd accompanies Tamra to her appointment. Kelly reveals that Vicki Gunvalson's boyfriend, Steve, dumped Vicki and moved back in with his mom last year. Kelly insinuates that all men have used Vicki for her money, but honestly I think Vicki knows this and just doesn't care. Her money tank it overflowing, she just needs to fill up the love one (even if it's possibly delusional love). Yet again, Kelly hasn't exactly been the most reliable of sources, so who knows what their relationship is really like.
Meanwhile, the two new housewives meet up and take their kids on some sort of weird vegetable wagon ride. Gina Kirschenheiter tells Emily Simpson that she has an issue with Shannon Beador  because she believes Shannon is purposely being cold to her.  During half of this conversation, some random Farmer Brown Babysitter seems to be the only one watching their kids.
Vicki's Italian friend whom she's known for years insists on making her and her friends dinner, so Tamra and Vicki do a wine tasting to prepare. The subject of Vicki's love life comes up again, but Vicki says she's 100% happy and claims Steve has more money than her.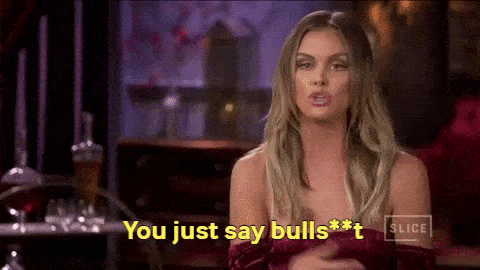 No one is ever 100% happy in a relationship. You can be happy overall, but all the time? No. There's no way that your partner loudly slurps his soup or refuses to light a match in the bathroom before #2 or rudely talks to your friend (*ahem* Kelly) and it doesn't make you just a little annoyed. Apparently, Steve broke up with her last year because she was so busy. Uh, that's called being in a real adult relationship dude. It's not like she constantly travels or only works nights. I guess he just doesn't want a real relationship until she's fully retired.
Vicki then starts talking crap on Kelly's former marriage claiming she was a bad wife basically. Yet Vicki is mad that Kelly is talking shit on Vicki's relationship..okay.
Vicki's Italian night arrives, and let me tell you, it most certainly is not about the pasta.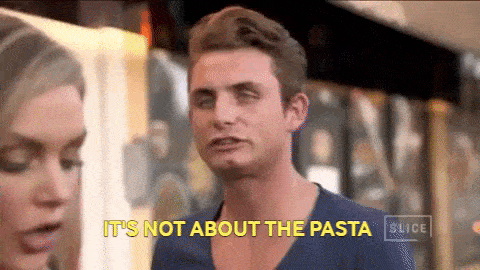 The women begin arguing almost as soon as they sit down, but not before Vicki puts checks marks next to the people Mr. Italian is "allowed" to flirt with. He cooks a delicious homemade meal for them, or rather has them cook for themselves while he flirts with Vicki.
There's more talk about Steve and Vicki breaking up last year and him moving in with his "mommy". Vicki temporarily shuts it down by playing the pity card and says she wishes she could visit her mom again. I mean, I'm sorry for her loss and all, but come on.
In other relationship news, Gina seems a little too chill with her whole divorce. The women give Gina unwanted advice about her divorce. Honestly, it's not their business, but what the heck?! They still have sex, get along, and no one has had an affair? I'd have questions too. Although on the other hand, no one wants to spend their life with someone they don't feel passionately in love with. Gina drops the apparent bomb that she doesn't believe in god; like oh my god, who cares?! Of course, the middle aged mostly white women get all offended. Shocking.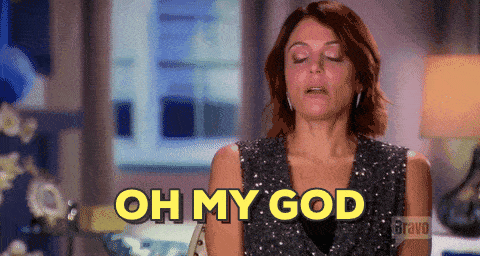 Kelly claims that everything she has ever been given was because she prayed for it. Uh, no that's because you have a credit card with probably no spending limit. If praying got me what I wanted, I'd be a billionaire walking around every day in those bloody shoes, IBS free eating as much cheese and chocolate with gold flecks in it as I want.
I mean honestly, this isn't The Real Housewives of Church. Vicki then says that Gina doesn't have a moral compass because she doesn't believe in god. What?! Vicki, you dated someone who lied about cancer. Also, accusing someone of having no moral compass isn't very god-like.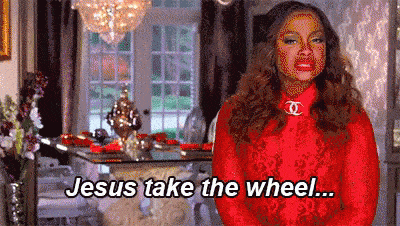 The next day, Kelly goes to apologize to Mormon mole boy even though Emily threatened to kill Kelly, so I don't see why she's acting like this is just as big of a deal. Kelly explains that she was mad at Steve, but Shane doesn't understand why she was mad at him. Um, because you spoke on something you have no idea about and  insinuated she was drunk! Shane then goes on to essentially say Kelly has no common sense. As she gets up to leave after fake laughing at his rude jokes, Shane says, "We'll probably talk trash about you when you leave." Like dude come on, drop the "sarcasm." He has to be actively trying to make viewers hate him at this point.
What do you think of Gina's divorce? Comment below!
---