RHOC Recap: Heat Waves and Hot Flashes
Season 13 - Episode 13
Emily Bertha October 16, 2018 1:57pm
This week the ladies of RHOC leave behind sun and sandy beaches and venture to, well, more sun and sandy beaches in Jamaica (man).
As soon as they arrive, Vicki Gunvalson pulls out not at all problematic rastafarian hats with dreadlocks attached. She asks their driver if he will be mad if they wear the hats. Even if it does bother him, what is he going to say to that? "Yes, your appropriation of black culture makes me a tad uncomfortable, but I'm forced to put up with it because you're paying me?". The dude has to get that tip money, so of course he says he doesn't mind at all.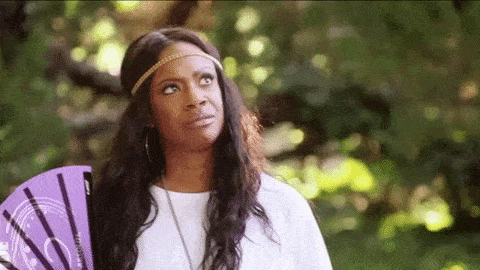 When they arrive at their hotel, Kelly Dodd suggests Shannon Beador stay with the two new girls in an effort to help them bond.  Shannon immediately replies "no," and I respect the bold disrespect. I also respect the fact that Vicki  tries to fart on a bed pillow to mark her territory.
The women unpack before heading to dinner that night. I have to take a moment here to fully appreciate Emily Simpson's suitcase. It reads on the outside, in no unclear terms, "not yours." It reminds me of when I used to write that same phrase on every red solo cup I had at parties before drunkenly writing it on everyone else's cup too and watching their confusion.
Later during dinner, Shannon receives news that she has to move out of her house. She's understandably upset that she has to move again and that her girls will lose the consistency they need. Kelly responds by telling Shannon to take her kids to the projects and appreciate what she has so she stops complaining. Preach girl.
Gina Kirschenheiter then opens up about her new housing situation with her ex-husband. Gina gave her attention to Shannon, but Shannon is on her phone the whole time Gina is talking. I'm starting to understand why Gina feels put off by her.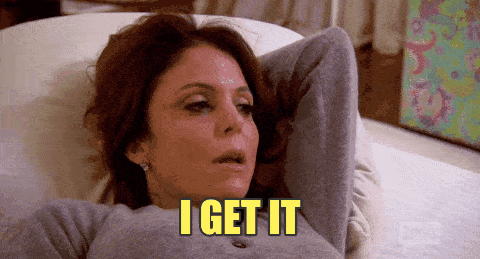 Before the conversation can go any farther, Vicki becomes overheated. She starts to turn red and it appears she's having an allergic reaction to something. Her face looks like a stoned, sun burnt pig. Tamra Judge assumes the role of hot fire-woman and pours water down Vicki's shirt. Kelly may also be helping by rubbing the water on her chest, but it looks like she's just using it as an excuse to feel Vicki up.
The next day, half of the women decide to go to a Himalayan salt lounge, a heated Himalayan salt lounge. They left the AC in OC since the air conditioning in their hotel is broken.  Apparently 99% humidity and high 80s isn't enough for them, so they actively choose to bask in extra heat.
Meanwhile, Tamra, Gina, and Emily lounge on the beach. Tamra and Gina talk about how they feel bad for Shannon, but Emily makes it clear she doesn't agree. Tamra says Shannon has been sad since she's known her. I don't think Shannon is necessarily sad; she just seems unable to relax.  If the attention is at least partly on her, she's fine.  I mean, the girl is excitedly screaming and flapping her hands in the air most of the time; there's no doubt she can be fun.
Somehow the subject of Shannon's non-existent sex life comes up, because what's a vacation without some talk of masturbation? The general consensus is she needs to find herself a milkman, but Tamra says Shannon doesn't even masturbate. That would explain SO MUCH. She's no Kenya Moore, that's for sure.
The next day all of the women go on a raft ride down the river. I'm pretty sure Kelly and Tamra are the only people to have motorboated each other on a raft. Another girl's trip, another peek at Tamra's boobs. Her top rides up when she jumps into the river, and she climbs out nips out. Tamra clearly enjoys showing her tits off, and why shouldn't she? They're the breast.
Cut to Vicki telling her whole love life story to the bartender at the raft place. There's nothing like forcing someone to listen to you talk because you're paying them.
The episode ends with Shannon getting upset about some vague comment Tamra made, God knows what, and the women walk back to the van.
Do you think Tamra will get fed up with Shannon on this trip? Comment below! 
---