RHOC Recap: Femme Finale
Season 13 - Episode 18
Emily Bertha November 20, 2018 12:31pm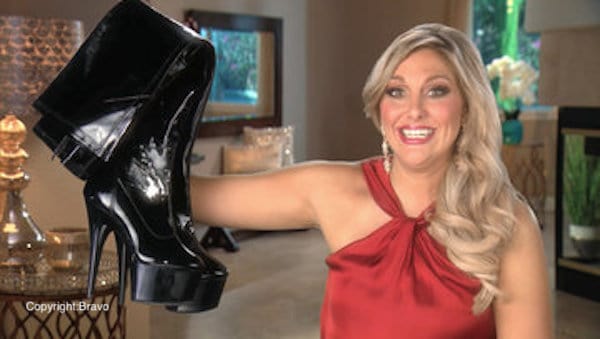 The season finale of RHOC starts with a few appetizers and entrees and finishes with a delicious, dirty desert.
The episode starts as Shannon Beador cooks some new food from her line. Her daughters sample it and don't seem to dislike it as much this time. Either that or they've learned it's just easier to say what Shannon wants to hear.
Later, Emily Simpson prepares to throw a femme fatale party. As some of the ladies are trying on sexy lingerie for the party, Emily informs them that her mom is coming to the party. Her mom hasn't seen her boys since they were born, and a reunion with Emily in a hot black corset is straight out of a Hallmark movie (if Hallmark movies didn't suck and involved more leather, lingerie, and long absent moms).
Before the party, Tamra Judge and Gina Kirschenheiter sit down to talk. They end up making up after Gina explained that she only told Shannon others were talking about her out of concern. I don't even have the energy to be annoyed at Gina's sh*t stirring because all I can think of is how Cut Fitness has appeared in every.single.episode. You can stop wearing the hats and shirts now Tamra, we get it. The blatant promotion technique is annoying and unnecessary at this point.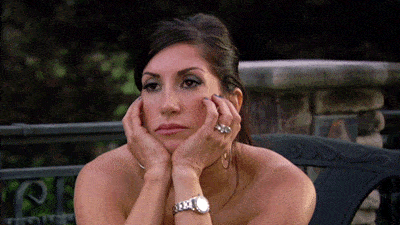 Emily's mom finally arrives to the OC after intensive therapy. She shows genuine remorse for the year she lost with her family while she was isolating herself. Of all things to do with your mother whom you haven't seen in a year, taking her to a femme fatale party isn't even in my top 50 suggestions. But hey, I still respect it.
The ladies get ready for the party. Emily looks banging in her black dress and corset. But when asked how she looks, Mormon mole boy simply offered an unenthusiastic "nice." Seriously Shane? Your wife is hot, you should be complimenting her every day. Meanwhile, Kelly Dodd's new date gave her the most impressed look and told her how great she looked.
Shannon gets ready for the party and apparently a Bret Michaels concert she is going to after. She talks about taking Cotillion classes growing up right before saying that she's a "rock and roll girl at heart." Okay Shannon… please go eat one of your frozen healthy meals so I don't have to hear anything else like that come out of your mouth.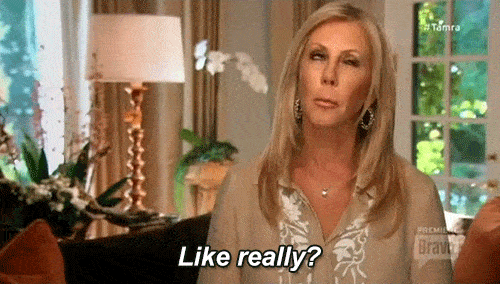 At the party, Gina talks with Tamra and Shannon. Gina says that Shannon's friends are still concerned about her. Tamra seems to just brush it all off and says "She's just Shannon, she's amazing." I need a Tamra in my life. Oh, you  accidentally lost my dog? Oh you threw a drink in my face because I said The Lego Movie isn't the greatest movie of all time? Oh, you acted completely rude and irrational? That's okay, you're just Emily. You're amazing.
The whole party just has such a weird vibe. Gatsby would approve. Why would you bring you son and moms to a party with chains and thigh high leather boots. Why is Vicki Gunvalson's son there? Why are Steve's parents there? Why is Gina wearing thigh high boots but Vicki's boyfriend is wearing a suit? This is the most random mix of people at a party, but at least Shannon got an invite.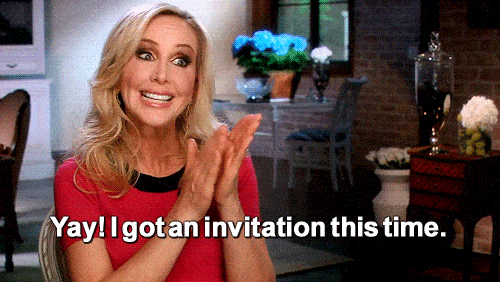 Also, before I go any further, let's just take a moment to appreciate how great Vicki's new face looks. Sometimes you have to be Miss Piggy before you turn into a gorgeous, smooth piece of bacon everyone loves (Disclaimer: don't actually eat Vicki. Or anyone. Admittedly that was an odd, slightly off putting analogy, especially since I don't eat meat. Whatever).
The episode ends with Kelly informing some guests that her date has a PHD: pretty huge dick. I truly can't think of a more fitting way to end this crazy season of flirting, fights, and friendships than Kelly's ridiculous, fun comment.
Can't get enough of the ladies of the OC? Watch the reunion next Monday at 9 on Bravo!
---