RHOC Recap: A Peace Treaty, A Blind Date, and a Divorce No One Understands
Season 13 - Episode 9
Emily Bertha September 18, 2018 10:39am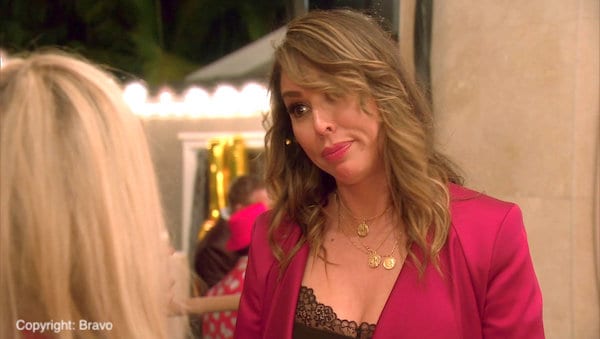 This week, RHOC covered everything from potential breakups to makeups as the fight from last week continued.
Gina Kirschenheiter convinces Emily Simpson to leave the room after Kelly Dodd rightfully called Emily's husband a b***h (among other mild insults). This is such a tame accusation that even S***ty Shane says he doesn't care about it. He tells Emily to ignore her and sit with him. The fact that she's so viciously defending him when he says if the situation were reversed he would just leave really says something about their relationship. Vicki Gunvalson talks with Emily and says how she is all about no drama. Okay, Vicki because you've always been drama free.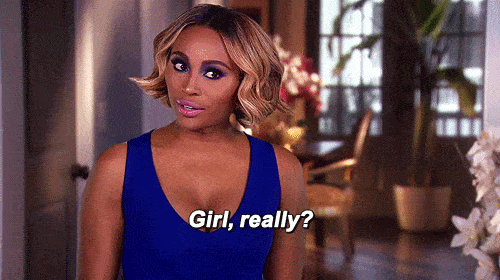 Kelly reveals that she heard Steve is dating Vicki for her money. Honestly, despite a lifetime of "woohoo's" and constantly having to fill up the love tank, I'd marry Vicki for her money too. Kelly does have a habit of saying things without reliable proof though, so who knows. Whatever gets Steve off the show fastest is fine with me because the dude is boring. Vicki claims that her man didn't say anything bad about Kelly, but Vicki also doesn't have a great track record of actually telling the truth when coming to her boyfriends' defense.  Oh, and the best part of this scene? Emily claims that saying "I'm going to kill you" is a figure of speech… Um, have you ever looked at the definition of "figure of speech" in a dictionary Mrs. Smarty Pants Lawyer? That's a threat and nothing else.
Later in the show, Shannon Beador goes on a blind date for the first time in years. She arrived in her incredibly high "f*** me shoes" minus her scooter which she had a mere two days ago. Seems logical. Her date claims to be "impressed" with her heel wobbling. Uh, last time I checked "impressive" wasn't a synonym for "stupid."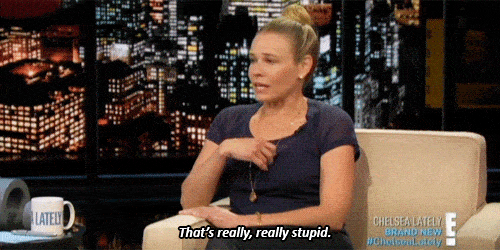 Gina and Emily eventually meet up to discuss Gina's marriage issues. Gina feels that her marriage is ending, and Emily advises her to go with what is best for her family and herself. Later, Gina also calls her mom to talk about the disconnect between her and Matt. Gina feels the decision to divorce needs to be made but acknowledges she might regret it later. Honestly, I'm pro the divorce only so I can stop typing out her confusingly long last name each time.
Meanwhile, Steve and Vicki's son surprise her with a birthday party with both of their families in attendance. Vicki's brother even flew in from Chicago to surprise her. Clearly, Vicki is in her element. She's surrounded by people giving her attention, tequila, and sombrero hats (which like, I'm waiting for more public backlash on the whole white women wearing sombreros thing but whatever).
Later, Emily meets up with Kelly to discuss what went down the other night. Emily says they both said things that were out of line. Again, YOU THREATENED TO KILL HER!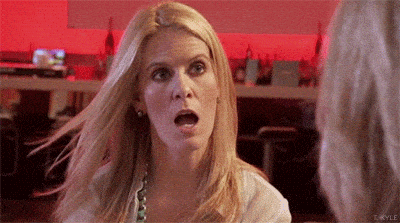 That remark alone makes everything Kelly said sound like it can straight out of Mother Teresa's mouth. Somehow, they both manage to apologize and move on.
The episode ends with a dinner among the ladies (minus Vicki and Kelly). Shannon's foot boot magically reappears even though she was just walking in stilettos for her date the other day… Shannon tells them about that date which prompts Gina to share her breakup with the women. Gina calmly states that she and her husband are no longer in love but believe they'll be best friends for the rest of their lives. I hope they do stay friends (although that sounds about as naive as a kid who thinks his dog was given away to a happy farm instead of being horrifically run over by a truck). In my unsolicited opinion, I think they ought to at least move in together for a couple months before deciding the marriage is really over.
Tamra Judge says Vicki isn't right for Steve. Gina sort of blames Shannon for letting Kelly approach Steve. What is with everyone ganging up on Shannon this season? Sure she's messed up in the past and has worn way too many outfits that look like something my grandma would impulsively buy from QVC at 1am, but damn she doesn't deserve this many disses. She was actually trying to help Kelly not to cause a scene since Kelly had a valid point.
Do you think Shannon is to blame for Kelly approaching Shane? Comment below!
---