RHOC Guide To Plastic Surgery In Orange County!
Life in plastic, it's fantastic!
Lara Sophia November 15, 2018 8:46am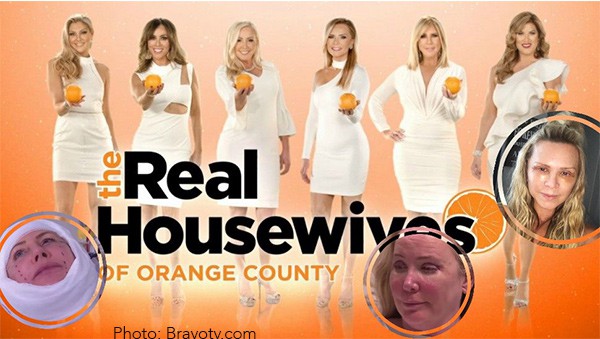 When the Real Housewives of Orange County came on the scene they were so open about going under the knife that it was a breath of fresh air. The ladies of RHOC made it okay to be open and honest about doing anything and everything to prevent looking old. All the sudden getting plastic surgery and injections were no longer taboo.
The Real Housewives of Orange County are so open about enhancing their appearance that many of them have shared their journey's on TV. We've seen nose jobs, breast augmentations, eyelid lifts, Botox and so much more play out on the RHOC. Thanks to the RHOC willingness to share their lives on TV, fans have gotten a look into the creme de la creme of plastic surgeons in Orange County.
Below is a list of plastic surgeons that come with the RHOC seal of approval!
His practice is limited to cosmetic and reconstructive eyelid and eyebrow surgery. Dr. Groth has successfully performed thousands of eyelid and eyebrow procedures.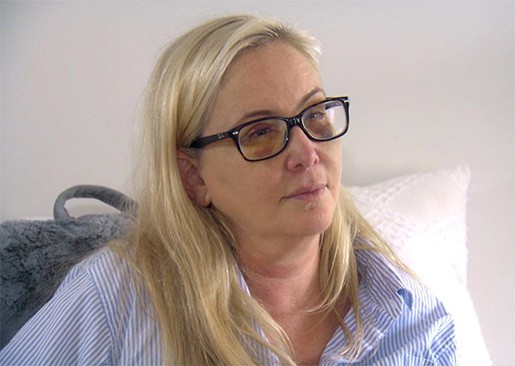 As Seen On RHOC: S13/E16 Shannon prepares for her eyelid surgery with Kelly.
CosmetiCare was founded in 1982 by double board certified Orange County plastic surgeon Dr. Michael Niccole. Since then, CosmetiCare has become one of the most recognized names in aesthetic services – not just in Southern California, but throughout the nation.
As Seen On RHOC: S12/E 4, 11, & 12 Kelly first visits Cosmeticare for vaginal rejuvenation. Then Kelly returns to see the plastic surgeon to start the process of getting her big ol' tatas reduced. Kelly ultimately goes under the knife shortly after and is thrilled with the results. "They're way too big for my body. I'm done" -Kelly 
Not only is CosmetiCare a favorite for the OC Housewives to go under the knife they also go here for Botox, injectables, laser, and so much more. Shannon Beador has been a huge fan of CosmetiCare lately as she rejuvenates herself after her weight loss.
We age because our hormones decline, our hormones do not decline because we age. Incorporate Dr. Lester L. Lee's age management medicine to optimize your hormones to youthful levels.
As Seen On RHOC: S9/E 7 & 8 Tamra Judge heads to the doctors to get her hormone levels checked and brings along her son, Ryan. Once there Tamra learns Ryan is using human growth hormone he's buying off the streets and pushes him to get his blood checked as well. Tamra and son Ryan head back to the doc to get the results of their blood tests. The good news: Tamra's not dying… just getting older. "Men get better with age. Women go downhill, crash and burn!" -Tamra The bad news: Ryan runs a high risk for a heart attack after using human growth hormone to get muscular (which apparently had little effect). "He could die. I just want to shake him." -Tamra
The go-to Orange County plastic surgeon, Dr. Milind Ambe is best known for his multi-specialty surgical skills. His practice has thrived at its Newport Beach location for 20 years and remains one of the busiest practices of any Board Certified Plastic Surgeon.
As Seen On RHOC: Too many times to count LOL S13/E16 Tamra Judge has had her breast implants removed, replaced, and enhanced several times on RHOC. Each and every time Tamra goes under the knife, she heads to Dr. Ambe at Newport Beach Plastic Surgery. Most recently, Vicki Gunvalson had Dr. Ambe perform a lower facelift after seeing Tamra's amazing results last year.
As the featured doctor on Fox's The Swan and E!'s Bridalplasty and of course The Real Housewives of Orange County, Newport Beach plastic surgeon Dr. Terry Dubrow's face is easily recognizable. But his work is harder to spot, and that's the way we like it at our practice in Orange County. Breast augmentation, tummy tuck, local facelift, mommy makeover, and bridal plastic surgery patients who visit our practice walk away with a natural-looking beauty without the telltale signs of cosmetic work.
As Seen On RHOC: S8/E3 With Terry's help, you can get your own double D's, just like 80% of the women in Orange County!
---