RHOC Mistress Claims Meghan King Edmonds Harassed Her
Jennifer Villegas filed a police report against the former RHOC star.
Ashley Hoover Baker June 24, 2019 10:46am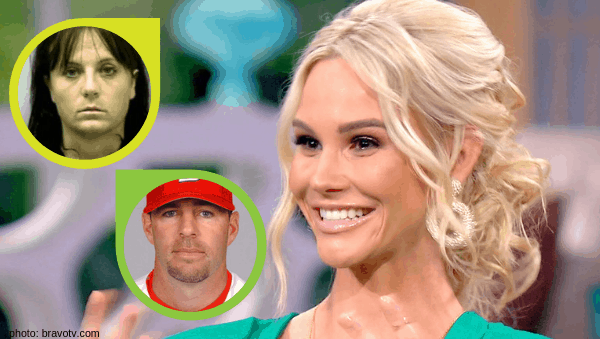 Real Housewives of Orange County mistress, Jennifer Villegas, filed a police report after claiming Meghan King Edmonds harassed her after learning about Jennifer and her husband, Jim Edmonds', inappropriate relationship. Click here for a refresher of the affair!
Jennifer gave an exclusive to AllAboutTheTEA.com. Check this out…
Jennifer is "willing to take a lie detector test to prove that she and Jim had a sexual relationship. Additionally, Villegas asserts that she never tried to extort the retired STL Cardinals outfielder, as he claims."
The Real Mistress of Orange County continued to All About The Tea, "In recent days I have been contacted by Meghan Edmonds on Facebook and by phone. She informed me that she's researched my entire life and named my family members and their businesses. She threatened to use this information against me, so I decided to file a report with the police for harassment."
Does this investigative reporting from MKE remind anyone of the Vicki Gunvalson and Brooks Ayers cancer saga???
"US Weekly reached out to me with their story that clearly came from Meghan. She was the only person who knew my identity. She's out for blood and won't stop until I jump off a bridge," Jennifer continued to All About The Tea.
Click here if you want receipts of the police reports and of audio between Jim's wife and mistress!
Do you think Meghan will forgive Jim? Let me know in the comments!
---