Former RHOC Couple Agrees To 50/50 Custody
Meghan King Edmonds and Jim Edmonds agree to share custody amid their messy divorce.
Ashley Hoover Baker November 28, 2019 11:01am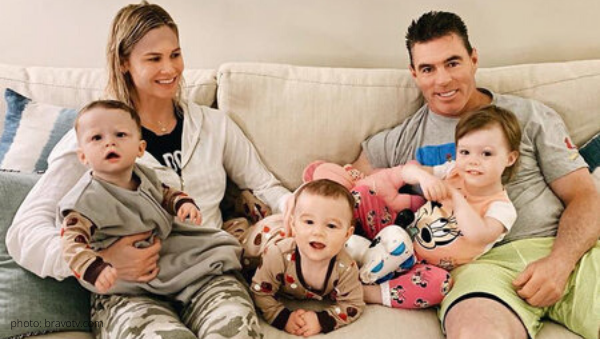 Former Real Housewives of Orange County couple, Meghan King Edmonds and Jim Edmonds, agree to a 50/50 custody split amid their messy divorce. The custody deal was worked out between the former RHOC star and former baseball player's lawyers, and though Meghan isn't thrilled with the arrangement, Jim sure is. According to reports from In Touch Weekly, "Meghan didn't want Jim to get equal/joint custody, but that's exactly what happened."
In Touch's insider continued, "She expected him to get less because she's been saying he can't handle it, but he's doing just fine." The parents "have not been in front of a judge yet, but attorneys agreed upon a 'parenting plan.'" What does the 'parenting plan' entail? Well "She has them this Thanksgiving, and he gets them next year."
Jim has been making a point to spend time with his 22-year old daughter, Hayley, from another relationship. It appears his soon-to-be-ex-wife had a great relationship with Hayley according to the cheater's Instagram caption. "Trying to repair a broken life and heart that should not be broken," when referencing his adult daughter.
MKE and Jim's relationship has been in trouble since Sneaky Jim was caught sending an inappropriate video to the 'baseball madame' the day Meghan birthed the couple's twins. If that wasn't bad enough, Jim has also been rumored to have cheated with his kids' babysitter. Click here if you need a refresher.
The last time Meghan and Jim were reported together was when he called the police on his baby mama. In case you missed it, click here. I broke down the news of Jim calling the police on Meghan on the On This Day Entertainment podcast. Click here to listen for yourself!
Do you think this is the best case scenario for the ex's three kids? Drop your opinion off in the comments!
---