RHOC Drama: Vicki Gunvalson Sues Brooks Ayers
The OG of the OC is suing her ex-boyfriend, Brooks Ayers.
Ashley Hoover Baker April 12, 2019 2:38pm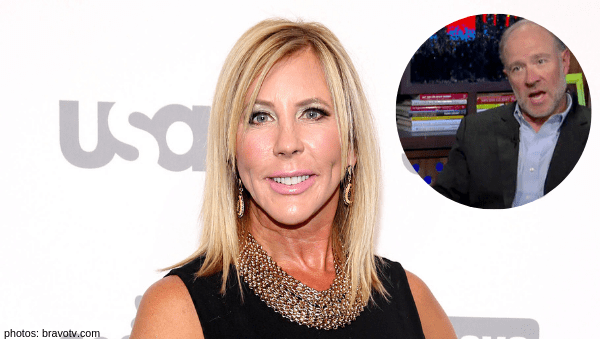 Real Housewives of Orange County star, Vicki Gunvalson, has filed a lawsuit against her ex-boyfriend, Brooks Ayers. No, the lawsuit does NOT have to do with Brooks faking cancer…
E! News got the scoop! According to legal documents filed in Clark County, Nevada court on April 11, Vicki has accused Brooks of "breach of written agreement, breach of verbal agreement, fraud, misrepresentation, and other claims related to money he has allegedly not paid her back." The suit was filed in Las Vegas as it pertains to meetings and discussions that occurred in Sin City, according to Page Six.
Per the court docs that E! News obtained, the Real Grandma of the OC claims that she loaned money to Brooks in 2011.  They entered into a written agreement in 2016. Brooks agreed to repay Briana and Michael's mom close to $200,000 and "provide an accounting of all sums paid to him in various income streams", according to the legal document.
That's not all… The RHOC star alleges that Brooks failed to repay Vicki the $81,652 she loaned him "for attorneys fees stemming from litigation between 2013 and 2015," according to BravoTV.com. Steve Lodge's main squeeze claims her ex "did not adhere to a written agreement they made in 2016 in which he was to provide an accounting of his income."
Do you think Vicki will ever see the money she loaned Brooks again? Sound off in the comments!
---