RHOC: Braunwyn Windham-Burke Shares How Her Family Of Nine Celebrates The Holidays
She dishes on how is this year going to be different than years past.
Ashley Hoover Baker December 25, 2019 8:14am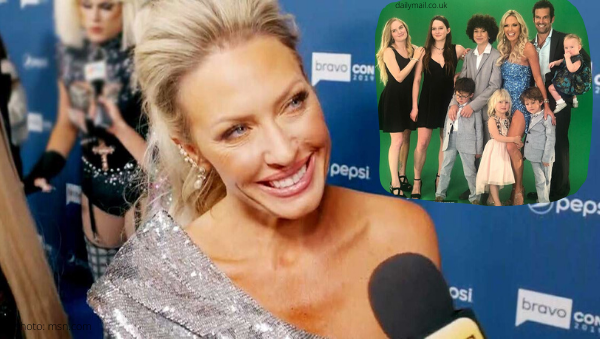 Real Housewives of Orange County newbie, Braunwyn Windham-Burke, manages to wrangle a family of nine and still look like a ten all year long, but how does she keep it together with the additional hassle around the holidays? The freshman RHOC star dished to Page Six how her family of nine celebrates Christmas and Hannukah.
Braunwyn has figured out a way to avoid confusion for her kids while opening gifts- color coding. "Bella is blue. Rowan is red. Jacob is green. Caden is gold. Curren is silver. Koa is purple and Hazel is pink. And it keeps it very organized."
The family plans a less lavish celebration for Christmas than in years past, as they prepare to relocate. "We're moving January 4th into a new house," she explained. "It's exciting but it's also the worst time to move, I feel like. So this year I'm trying to keep it very small. Normally our Christmases are over the top and huge. I love magic, so I love Santa and I love everything that goes along with it."
Braunwyn took to Instagram to remind her followers to 'breathe' and 'know it's enough.'
Does your family have any gift wrapping traditions? Sound off in the comments!
---