RHOC Alum Meghan King Edmonds' New Project
RHOC alum moves from television to radio
Emily Bertha October 9, 2018 12:37pm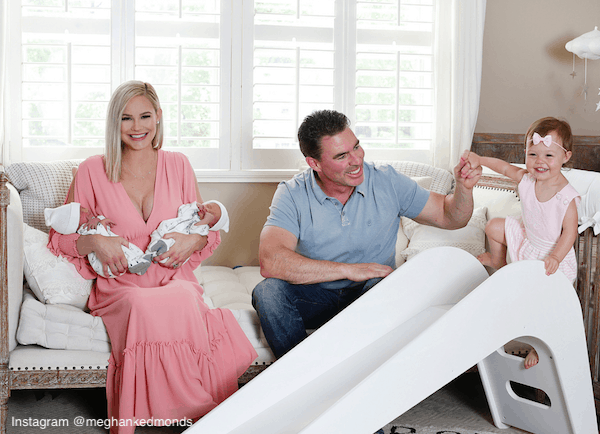 As if raising three young kids and running multiple businesses weren't enough, Real Housewives of Orange County alumna Meghan King Edmonds has taken on yet another job. On a local television show in her hometown of St. Louis, Meghan revealed that she will soon (*drum roll*) begin hosting her own radio segment!
If you follow Meghan on social media or read her blog, you know that she offers many recommendations to her followers and fans. Since her biggest job is motherhood, a lot of her "must haves" have to do with raising kids while still taking care of yourself. While I generally avoid kids like they're an angry ex who just realized I never stopped using their Netflix account, I have to admit that Meghan and her husband, Jim's, daughter, Aspen, and baby twin boys, Hart and Hayes, make me think I actually may have a half ounce of maternal instincts after all.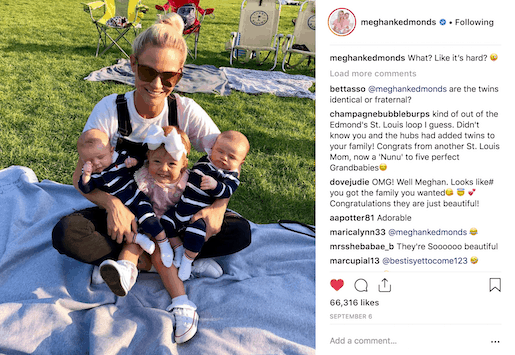 Normally I'd offer a big old eye roll at yet another rich, white mommy blogger recommending products I can't afford, but Meghan's ability to poke fun at herself as well as her honesty in her blogs and on RHOC makes me begrudgingly like her. Essentially, she turned her own hashtag #Meghansmusthaves into a radio show; that's impressive. Plus, I have to respect anyone who loves alliterations as much as I do. The show, "Meghan's Must Haves," will focus on motherhood and recommending quality products to St. Louis.
Meghan admits to missing the energy of RHOC but certainly seems to be staying busy. The girl is really breaking the "dumb blonde" stereotype, and I applaud her for it.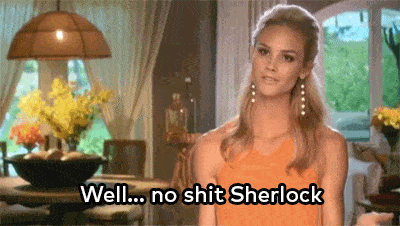 Besides her new radio show, Meghan wears many hats. Literally; she runs a hat business with her husband. She also designs for "The King Collection", a high end fragrance and personal care line she developed. Oh, and remember the constant talk about candles on last season of RHOC? She still has that whole thing going on as well. I love Bravo for many reasons, one being that it's probably the only place you can watch a buff, former baseball player open a candle shop with his wife.
With three kids who have yet to be potty trained, I'm assuming her next business will be a diaper line. She could even recommend them on her own show!
Want to catch some of Meghan's recommendations? Check out her segment on FM Newstalk 97.1 and 590 The Fan!
---