RHOBH alum Taylor Armstrong Says Daughter Doesn't Miss Her Dad
Kennedy wonders why she would miss someone who screamed at her all the time.
Ashley Hoover Baker March 19, 2019 6:58pm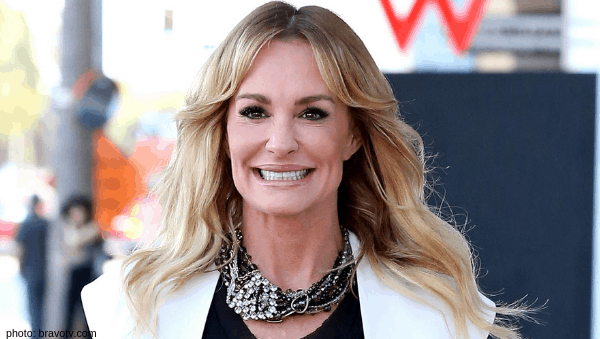 Former Real Housewives of Beverly Hills star, Taylor Armstrong, says her daughter does not miss her deceased dad. Taylor's late husband, Russell Armstrong, took his own life in 2011. The widower tries to keep memories of her then-husband alive for her now 12-year-old, Kennedy Armstrong. Looks like Kennedy finally found her voice, and isn't afraid to use it- just like her mama!
It went down like this:
Taylor went on the podcast, "Divorce Sucks!,"with celebrity divorce attorney Laura Wasser. The mother of an almost-teenager revealed that she mentions Russell to Kennedy "so that she doesn't think people just disappear." Taylor explained how she asked her daughter if she missed her daddy. Kennedy's response? "No. N-O." Taylor said Kennedy paused a moment and asked, "Why would you miss a boy who screamed at you all the time?"
If you want more dirt on how Kennedy really feels about her daddy, click here.
Were you a Taylor fan? Would you like to see her back on RHOBH? Let me know in the comments!
---