RHOBH Star Kyle Richards Says Goodbye To Her Iconic Store Kyle By Alene Too
Out with the old, in with the new!
Genny Glassman November 26, 2018 7:07pm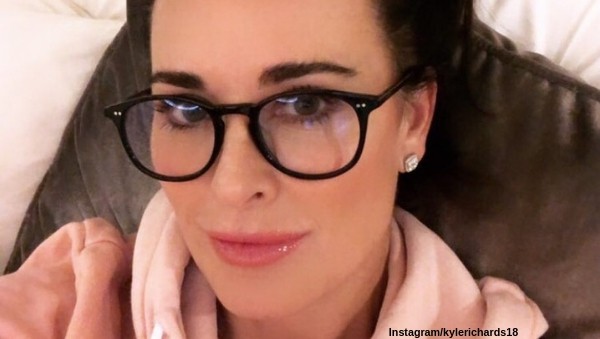 All good things must come to an end. Just ask Real Housewife of Beverly Hills star Kyle Richards. The reality star recently announced that she's closing her original namesake store, Kyle By Alene Too. But don't worry too much, they're moving a new location!
The news broke on November 27th, when Page Six wrote that Kyle was officially done with the store that she opened in Beverly Hills in 2015. It might interest some people to know that the now infamous store was on the same block as former friend Lisa Vanderpump's restaurant, Villa Blanca.
"Kyle is excited to be opening a new brick and mortar store in West Hollywood along with a revamped e-commerce site which will both launch in 2019," her rep told Page Six. "The new venture will also be offering options for men and will no longer be affiliated with Alene Too."
Back in October Kyle even posted about a moving sale on the Kyle By Alene Too Instagram account.
It seems like Kyle has been rethinking all of her Kyle By Alene Too locations. In February, Kyle downsized both her Upper East Side and Hamptons locations of her store.
Have you ever shopped at Kyle's store? Let us know in the comments!
---