RHOBH: Lisa Rinna Takes On Lisa Vanderpump
Lisa Rinna thinks LVP should have been fired!
Ashley Hoover Baker February 22, 2019 9:03am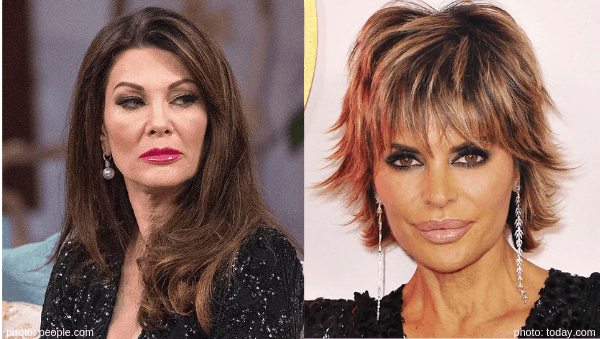 "My lips were made for talkin' and that's just what they'll do." Lisa Rinna has lived up to her tagline when it comes to her Real Housewives of Beverly Hills castmate, Lisa Vanderpump.
It sounds like all Rinna was looking for was a courtesy call as to why her costar would not be on set. Rinna spilled the tea on Sirius XM's Jenny McCarthy Show, "I understand that everyone's grieving process is different and our hearts have gone out to her and we feel so deeply for Lisa Vanderpump [because of her brother's death]. Saying that, what I'm the most disappointed about is the fact that she did not reach out to any of us."
Lisa Rinna continued to the former Singled Out host, "So the fact that Bravo took no — you know, there were no consequences — she was able to just do that. I think it's a really bad example of women in the workforce."
Jenny asked a hard hitting question, if she thinks Vanderpump is "treated differently" by the network. "I do," Rinna confirmed. "And she has another show on Bravo. It's not a fair — it's not a fair playing field. I'm sorry, it's not." Keep in mind, Kyle Richards is the only other 'OG' Beverly Hills housewife.
"You've heard a lot about me, but it's only true when it comes from my lips." Click here to watch Lisa Rinna's interview on the Jenny McCarthy Show for yourself!
Even Teddi Mellencamp Arroyave is talking about how LVP handled her busy filming schedule. Click here to read what Teddi said about what LVP filming Vanderpump Rules but not RHOBH!
What do you think about Lisa Rinna's interview? Should LVP have been fired? Sound off in the comments!
---