RHOBH Recap: Reunion Part 2
In this episode, the ladies all come for Dorit!
Genny Glassman May 2, 2018 3:51pm
Welcome back to the second part of the Real Housewives of Beverly Hills reunion. In this episode the ladies all come for Dorit Kemsley, but these attacks feel like firecrackers compared to the bombs that were dropped over in Atlanta. First, we get to the heart of the Dorit's beef with Teddi Mellencamp. Then Camille Grammer makes an appearance to address her *ahem* special present. And finally, Lisa Vanderpump addresses why exactly she cut Dorit from her magazine.
The episode starts with LVP tracing out her boobs in her sequined dress…it's that British humor of hers, guys. A telltale sign that the editors had nothing to work with for this reunion are the amount of montages and superfluous questions asked by host, Andy Cohen. And let me tell you, there are plenty of both in this episode.
The first foreboding sign is when Andy throws a softball at the ladies and asks, "who has the most shoes?" What is this, season 1!? The answer is Lisa Vanderpump, but really this question is just an excuse to show a montage of the ladies spending big bucks and some of Erika Girardi's best looks. Andy asks Erika how she could spend $40k on glam and she says that compared to other people who spend 50 or 100K, she is actually running things on the cheap. Teddi admits to getting her breasts done before she went on Housewives and Andy surprisingly is very knowledgable about boobs.
Kyle Richards opens up about the break-in at her house. She tells Andy that she and Mauricio were on vacation in Aspen when they got an alert that there was someone in her closet. By the time that Kyle's housekeeper got on the scene everything was taken, even the priceless heirlooms that her mother had given her.  Interestingly, Teddi's husband Edwin was the person who did security for Kyle and Mauricio, but unfortunately the system wasn't running when the break-in happened.
Andy asks Kyle if she thinks that she'll stay in the new house and Kyle says that she isn't sure. It seems that the break-in really has Kyle shook, so it's understandable that she wouldn't want to stay there. Andy tells us that LVP sent Kyle a new Chanel bag to restart her collection. Oh so she does have it in her to do something considerate. Interesting….
The next segment is 100% lies. Andy says that despite their rocky history, this was the season that Dorit, Lisa Rinna, and Erika became friends.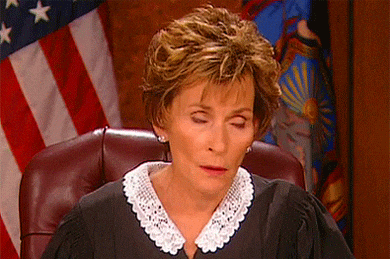 Okay, maybe they're amicable, but these are not buddies. Erika's only friend on that show is her creative director, Mikey and we all know that Lisa Rinna's best friend is her husband, Harry Hamlin. Dorit does surprise me and apologizes to Lisa Rinna about PK's comments that Lisa was crazy and on drugs. Erika and Lisa say that they are now cordial with PK and LVP clears up that she was not jealous that Erika gave Dorit singing lessons. Amazing, glad to see that you all are friends now.
Camille comes out and has the ball gag wrapped around her wrist like a bracelet. Andy asks Dorit if she can dish it out, but not take it and Dorit says she was surprised because she felt like she and Camille had moved on when Camille gave her the gift. Camille fires back and says that she is still upset about how Dorit spoke to her at Kyle's party. Dorit kind of apologizes, but more importantly Andy asks Camille if she stays in contact with e-cigarette medium, Allison DuBois. Reader, they aren't close anymore.
Apparently Allison got mad at Camille because she felt like Camille set her up. And LVP jokes that as a psychic she should have known that she was going to make a fool of herself on national television. Andy asks Camille for the ball gag for the Bravo clubhouse and then then ladies break for lunch.
At lunch, Dorit reveals to LVP that she doesn't like it when Teddi winds her up and thinks that Teddi thinks she is superior. Meanwhile Teddi and Kyle are eating together and Teddi says that she feels like she's tried to make amends with Dorit, but that Dorit has not made a reciprocal effort.
The ladies return back from their break and Teddi and Dorit get into their feud. First Teddi apologizes for telling LVP that Dorit was talking about her. Teddi tells Andy that Dorit will make her point and then confuse you with her logic, but of course Dorit, who cannot accept responsibility for anything, flips Teddi's point back on her and says that Teddi is the one who is confusing. Teddi makes the point that Dorit's  high-maintenance ways are what led her vent to LVP. LVP was the one who told Dorit that Teddi was talking smack about her and Dorit apologizes for making Teddi uncomfortable in her own home.
I 👏cannot 👏 believe👏 that we are rehashing the time that Dorit was late to lunch with Teddi. This season was so boring that we are really going over a missed lunch date? Teddi says that she was irritated by Dorit's lateness because Dorit told Kyle that Teddi was angry with her and according to Dorit, she was only 6 minutes late to their lunch. Teddi says that she didn't want to seem petty to Kyle, so she defended herself and revealed that Dorit was over an hour late.
Dorit says that she can move on with Teddi and that she will own what she said. The ladies break again and Camille and Dorit meet in the hallway and apologize to each other in the hallway.
The final fight of the night is Dorit vs. Lisa Vanderpump. Dorit is still upset that LVP chopped off her head for her jewelry line. LVP says that Dorit's negativity ruined the experience for everyone who worked on the magazine. The other ladies agree that it is shady for Lisa to chop Dorit's head from the pictures, but Lisa defends herself that it wasn't an act of revenge.
Tell us what you thought about Part 2 of the reunion in the comments!
---