RHOBH Recap: Gag Gift
Season 8 - Episode 12
Genny Glassman March 7, 2018 12:26pm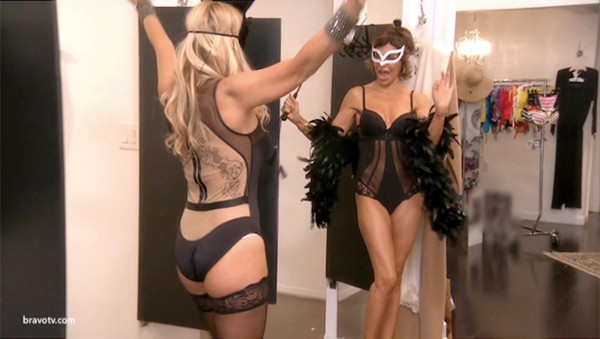 If last week's Real Housewives of Beverly Hills was all about a "threesome" (to quote Lisa Rinna) that doesn't work, this week's episode was all about the downfall of Dorit Kemsley –which has been a long time coming.  Mouthy Dorit had to learn the hard way that you don't come for Camille Grammer, unless she asks for you. But we're getting ahead of ourselves.
The episodes starts with Lisa Rinna and Camille going to buy lingerie at Sara's Lingerie to impress Camille's new boyfriend David. Camille shares that she is self-conscious about her body after recovering from stage 2 Endometrial Cancer because during her hysterectomy they removed part of her cervix and part of her "vajayjay." The result, she says, is that now she "has the vagina of a 16-year-old." Okay sure, but this is what you look like when you're almost naked.
You go @TheRealCamilleG!! Hot mama!! #rhobh pic.twitter.com/QQPUVW4DH9

— lisa rinna (@lisarinna) March 7, 2018
Lisa wants Camille to "get her mojo back" and the two strip down to their underwear. As one could guess both women look amazing. Self-esteem: restored.
Next, Kyle Richards and Erika Girardi meet for lunch at Fig & Olive  where Erika congratulates Kyle on her show, "Glass Houses," being picked up by ABC. Kyle tells Erika that she and Lisa Vanderpump have worked out all of their issues after that trainwreck of a New York trip, but that she is still annoyed with how Dorit acted. Erika points out that perhaps this whole thing got blown out of proportion and Kyle agrees, saying she is going to stay out of the way and let Dorit and LVP deal with their problems.
Speaking of Dorit, this bathing suit line of hers has already hit a major speedbump, her husband PK Kemsley. While Dorit was off in New York making Kyle cry and telling everyone how needy LVP is, her husband went to a swimwear meeting in her place and basically shook that s**t up. Now the formerly couture swimsuit line, Nava is going to be a massed produce line called Beverly Beach.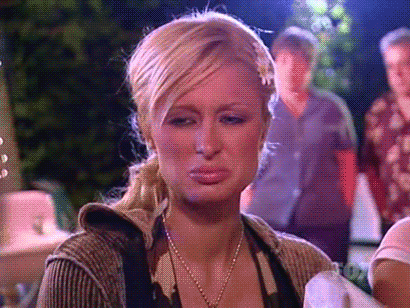 PK asks Dorit about her trip to NYC and Dorit once again is the worst and blames her whole fight with Lisa on Teddi Mellencamp. Dorit says that this whole thing wouldn't have gone down if Teddi hadn't told Kyle that Dorit was badmouthing Lisa. Although this is somewhat of a fair accusation because Teddi is boring and needed a plotline. PK assures her to just focus on her relationship with Lisa and Dorit is convinced that she and Lisa can get over their fight.
The ladies minus Lisa Rinna then meet over at Camille's house for a charity event or what is the equivalent of a rich lady's tupperware party. For $360 American dollars these ladies can buy a perfume where the proceeds go to women's cancer research and yet there is not a $5 bumper sticker or cheap canvas tote bag insight, so what kind of charity event is this really?
Dorit enters the room and greets LVP very warmly. She tells us that she is determined to, "inject Lisa with so much Dorit love that she's going to explode." The vibe is very Rachel Berry.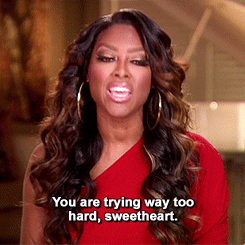 Dorit and Erika go over to the bar to get a drink and Dorit asks Erika if she thinks that Dorit talks so much s**t because she drinks too much. And then Erika looks to the heavens to ask for the strength not to laugh in this woman's face because Dorit, yes. Yes you do.
The two women walk over to Teddi, Kyle,  and LVP and Erika asks Dorit and LVP if the two of them have made up. It is a tepid yes from both Dorit and LVP and Dorit alludes to her theory that Teddi threw her under the bus. Teddi says that she doesn't want to get into it and walks away from Dorit.
Dorit then reasserts to Erika that Teddi is to blame because she made everything seem bigger than it was.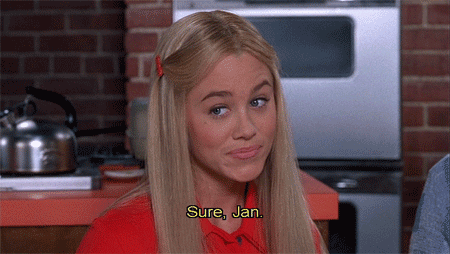 After Camille gives a moving speech about her mother and the importance of cancer research, LVP tries to make an early getaway to spend the rest of the evening with Ken Todd. Dorit takes Lisa's exit as an opportunity to talk to Lisa about their disagreement, but ends up straddling her friend on a couch and begging her for forgiveness… as one does. It's all A LOT and not only was it not a good look for Dorit from the audience's perspective, Lisa Vanderpump looked thoroughly put off by the whole thing.
If you haven't heard by now, Teddi is an accountability coach and in the next scene she meets a client at Shape House. Meanwhile, Erika has truly arrived as she learns that she is going to be a character in the Kim Kardashian video game app.
I scream every time that Kevin Lee appears on screen IRL and today was no exception.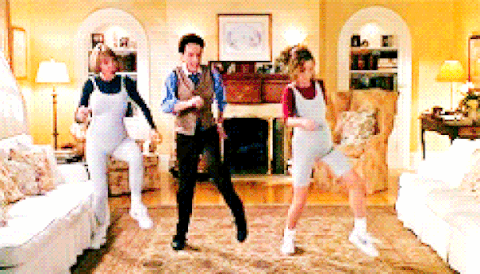 Kevin has come to design Lisa's birthday luncheon and Lisa comes up with the evil plan to serve Dorit a glass of wine in a NON-wine glass. The games have officially begun. Dorit takes Lisa's gag with aplomb, but things really start to get interesting when Lisa starts opening her gifts.
Teddi nails her gift, giving Lisa a bareback pad for her to go horseback riding with. Dorit gives Lisa a bracelet that has the eclipse in it and that witty angel, LVP quips back, "Oh like the eclipse in our relationship?"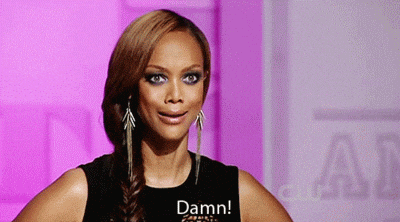 Camille, who is still salty as hell over Dorit telling her that she wants to name a strap-on after her, gets Lisa a pair of sexy bunny ears and a very special gift for Dorit. A ball gag to put in her big, fat, mouth.
Again,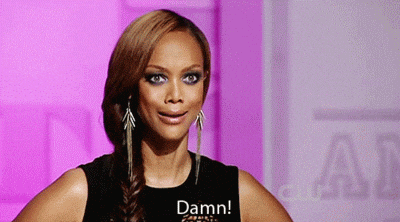 Lisa gets a pair of beautiful earrings from jewelry connoisseur, Giggy.  And as she replaces the earrings she was already wearing with her new baubles, she makes a barbed jab at Dorit, saying that before New York she would have given Dorit her old earrings, but now…
Then Lisa invites the gang to PUMP, but Dorit turns her down as she has finally realized that the tides have officially turned. The next day, Lisa goes to a photoshoot for her jewelry line, where everyone agrees that Dorit's photos should be dropped and forgotten. How very fitting.
Stray Observations:
-Camille's body is RIDICULOUS and the fact that Kelsey Grammer looked twice at another woman tells me that this man was greedy.
-Adults who use baby talk with other adults is very creepy.
-We all need to toast to "tingling vaginas" a little more often, don't we?
Let us know if you're happy about the fall of Dorit in the comments!
---