RHOBH Star Trolls Justin Bieber
Rinna chose to clap back to the Biebs on his wedding day!
Ashley Hoover Baker October 1, 2019 8:24am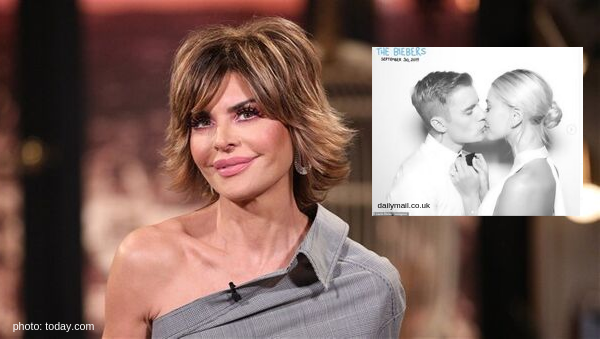 Real Housewives of Beverly Hills star, Lisa Rinna, trolled Justin Bieber! Rinna chose to clap back at the Biebs on his wedding day! Congratulations to the already married Justin and Hailey Baldwin Bieber on their wedding ceremony. (Is that super strange to anyone else?!?!)
Let's get back to the polarizing RHOBH personality, Lisa Rinna. I'm guessing many of you are like me and are living for Lisa Rinna on Bravo's hit show.
Those of you not on Team Rinna. I understand. I'm an old Billie Reed fan from Lisa's Days Of Our Lives gig, so my love for Lisa runs deep. With that said, I understand other's views on the actress and mom-ager to her model spawn. Let's put all our personal feelings toward Rinna to the side and enjoy her  playful post!
Check it out for yourself…
Never forget- four days ago Justin told Rinna to 'chill' with the dance moves. Click here if missed the delicious backlash from Real Housewives fans!
Lisa's rebuttal? A dance video, of course! Rinna played her hand like a pro by grooving to Justin's first hit, Baby, and dropping the video on his wedding day!
Lisa poked at the pop singer in jest. She captioned her video, "In Honor of the Wedding of @justinbieber and @haileybieber today. Hope you all have Forever Happiness like I have with my Harry Hamlin."
Justin has yet to comment on Lisa's post.
Do you think Lisa's prank was funny? Drop your opinion in the comments!
---