RHOBH: Kyle Richards' Husband Is Being Sued For Fraud
The lawsuit involves a $32 million estate.
Ashley Hoover Baker March 14, 2019 5:47pm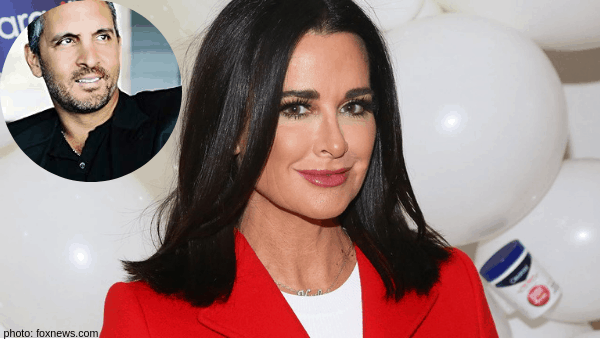 "I'm not the richest girl in Beverly Hills, but I am the luckiest." The Real Housewives of Beverly Hills' Kyle Richards probably isn't feeling all too lucky right now! It seems that Erika Jayne and Dorit Kemsley aren't the only RHOBH stars to have husbands in financial trouble due to lawsuits against them!
According to federal court documents obtained by Page Six, Mauricio Umansky and The Agency are being sued for fraud by Sweetwater Malibu LLC. Kyle bragged, "I'm an expert on luxury, and I can always spot a fake." I wonder if there was any shady behaviors at The Agency that her 'expert eye' missed…
Page Six reported that the government seized the Malibu mansion from Teodoro Nguema Obiang Mangue, who struck a deal with the Department of Justice five years ago. The deal ensured that the estate sale benefit the people of Equatorial Guinea, a country who can use all the help they can get.
Mauricio and The Agency were hired to sell the property in 2015. Sweetwater Malibu alleges that Kyle's hubby deceived the privately owned company into selling the estate to get his full commission after the mansion was purchased for over $32 million by Mauricio Oberfeld. Now we have 2 Mauricios, one of which is being accused of stealing from an African country known for having the worst human rights records in the world.
It was later claimed that the father of 3 girls teamed up with the other (most likely not as sexy, but I'd love to be proven wrong) Mauricio to flip and resell the property for almost $70 million a year later. Naturally, Sweetwater Malibu wants a court to rule in their favor for damages caused by the fraudulent deal. "In Beverly Hills, the truth always has a way of rising to the top."
The 'real husband' of Beverly Hills, The Agency, and his insurance company were also sued over the same property in October, but that case was dismissed, according to reports from The Blast.
"In this town, fame and money come and go, but friends should not." I wonder if the same goes for spouses?
Do you think Mauricio was involved in any wrong doings? Let me know in the comments!
---