The Real Housewives of Beverly Hills Get Shady in Berlin
They may have been shady in Berlin, but in the best way possible!
Jaimee Palkovicz April 13, 2018 5:52pm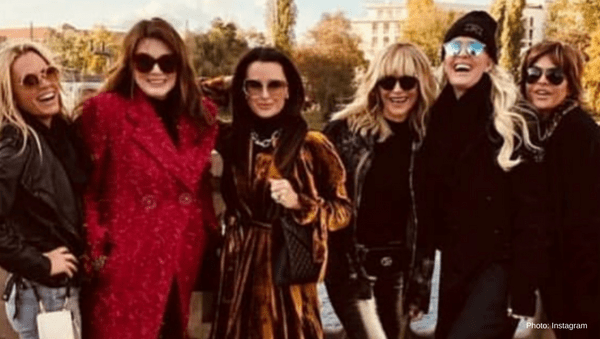 The Real Housewives of Beverly Hills sure know how to take a trip, and especially dress for those trips. Not only have their outfits been on point in Berlin, but their accessories have been top notch, specifically, their eyewear! Summers coming, and although that may be hard to believe for us East Coasters, summer is, right around the corner. This weeks episode gave us a little insight and glimpse into the future, THE SUMMER OF SUNGLASSES! What I love most about their sunglasses, is that they are all so different, which shows the uniqueness of each person I scour the internet to find you similar sunglasses to complete your Spring and Summer looks!
Lisa Vanderpump
What I love most about LVP's sunglasses are the color! I wouldn't think LVP would do color, other than pink. I know red is close to pink, but I didn't think she would go this route. But I'm sure happy she did! These are big, and fun and a great shape on her face! The red frame seems to be translucent which makes the red go well with any outfit instead of being a matte, or brighter and clashing.
Kyle Richards
When it comes to Kyle Richards, she tends to stick to what she knows. In past seasons she has rocked the Tom Ford Infinity Sunglasses. This style is very similar with the oversized metal frame and light lenses. Although Kyle's wardrobe this season has been a bit, um, eclectic. These simple frames are able to be paired with all outfits, no matter color or pattern.
Erika Jayne
Erika Jayne's sunglasses are so IN, and she's killing the look! Mirrored sunglasses are all the rage, and for right reasons. These glasses are not only fashion-forward, and can be paired with multiple outfits, but, you can also spot her from a mile away!
Teddi Mellencamp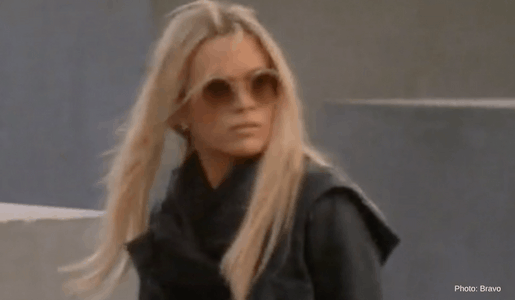 Now, there is nothing less I would expect from Teddi Mellencamp than rocking a minimalistic metal frame and rocking it! Her outfit is so chic, and simple, and her idea to pair them with a simple sunglass is genius. These frames can be paired with EVERYTHING! A timeless frame! Teddi for the Sunglass Win!
Dorit Kemsley
For someone who's outfits and hair has not been simple this season, I would expect a pair of sunglasses that are a little "louder". But, I'm pleasantly surprised by the Dorit Kemsley's eyewear choice! She stayed safe with a neutral color, and the circular frames fit her face nicely. Good job Dorit – maybe eyewear is your new thing!
Lisa Rinna
Just like her hairstyle, Lisa Rinna chose a timeless frame for her time in Berlin. A basic Aviator style is one that doesn't look good on everyone, but if you rock it, DO IT!
Which style is your favorite? Which pair will you be rocking this summer? Let us know in the comments below!
---