The Real Housewives of Beverly Hills fashion sense is nowhere to be found at New York Fashion Week
Just because you're a Real Housewife of Beverly Hills, doesn't mean you have a sense of style.
Jaimee Palkovicz February 23, 2018 1:06pm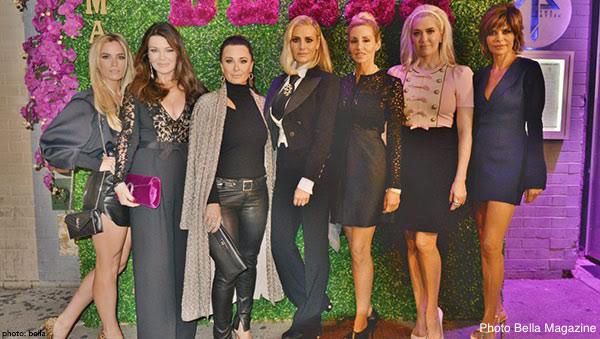 Although fashion and New York Fashion Week played a huge part in episode 10 of The Real Housewives of Beverly Hills, I wanted to first address the biggest fashion fauxpas that has occurred this season…. Dorit Kemsley's hair! It has been just plain terrible this season, and before we jump into all things fashion in this episode, I wanted to address the hair-rible "elephant" in the room.
Bravo has brought us many, many, bad hair styles. From Teresa Giudice's very unfortunate hairline, to Kim Zolziack-Bierman's wacky wigs in all of season 1 and 2 of Real Housewives of Atlanta. Let's not forget the horrible hair styles of NeNe Leaks in season 5 of RHOA. But, this season of RHOBH, Dorit takes the cake (well not literally, because do you really think she eats cake?).
For someone who claims to "believe in an excess of everything — except moderation," and now travels with a glam squad (can you say "wannabe Erika Jayne"), she should look impeccable. That goes for her hair as well. Dorit's hair this season has gone from short, to long, to shorter, and now she's settles on a shoulder length bob.  This bob is a weird mix of her own short hair, with piecey extensions that just don't look right. Dorit, please stop worrying about which glass goes with what beverage and fix your damn hair!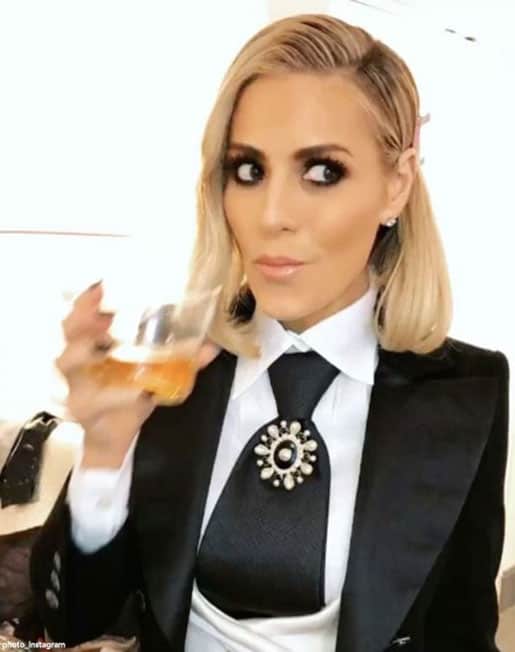 Now that I've gotten that out of the way, lets dive into the ladies' fashions at New York Fashion Week! Let's start with my favorite looks of the episode! I was absolutely LOVING & LIVING FOR KYLE AND TEDDY'S LOOKS at Dorit's Bella cover party. Both Kyle Richards and Teddy Mellencamp's looks were totally age appropriate and looks like it can be easily replicated by us commoners.  I was dying over Kyle's silver sparkly duster (is that a Lisa Rinna original duster?  JK). Kyle brilliantly paired the duster with leather pants and a simple, yet sexy top. Teddy was SLAYING in that mini leather skirt, and with that body and those legs, who wouldn't?  YOU GO GIRL!
As for Rinna and Camille Grammer, their dresses were fine. But that's it, just fine, nothing to go crazy for.  Lisa Vanderpump as always is wearing an outfit that makes her look ten times older than she is. But, LVP's lacking fashion choices are a whole other topic that we'll have to dive into at another time.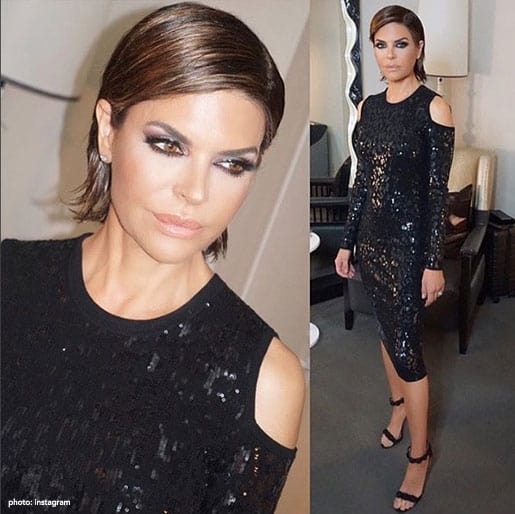 Leaving Erika Jayne, and Dorit as the winners for WORST & MOST DREADFUL outfits! I mean I just don't understand it.  Both these women pride themselves on their glam abilities, and rave about their glam squads, and for one of the most fashion-centric episodes of the season, NYFW, they completely failed. Erika looks like a baby doll, and when you're in your late forties, it's just not that cute.  Dorit is giving me major androgynous vibes, which could be really sexy.  Unfortunately, the look falls flat, especially since those shoes she paired with the outfit were horrendous. They gave me Herman Munster shoe vibes; speaking of which, I wonder if they were the same Louis Vuitton shoes that Alex McCord wore in season 4 of Real Housewives of New York, according to LuAnne DeLesseps.
I understand where Dorit was going with her outfit, and if executed correctly, could have been show stopping! (ie. A sexy strappy heel could have added a softness to Dorit's outfit) As for Erika's outfit, I feel that it can only be saved by getting rid of it. Let me just say I really do like her dress, but for maybe someone in their early 20's that's going to a daytime party, not for her!
So ladies, what have we learned from this episode of RHOBH? Even if  you have a glam squad  and a stylist, that does not mean you will slay the fashion game. Style is something your born with, and clearly not something that money can buy!

Oh… and check out Camille walk the runway in Fashion Week:
Who's outfit was your favorite, and who's was your least favorite? Let us know who's outfit you would totally rock!
---