RHOBH: Erika Girardi's Husband Has Victory In Lawsuit
The RHOBH star's husband learned his legal battle will be held privately.
Ashley Hoover Baker April 11, 2019 2:38pm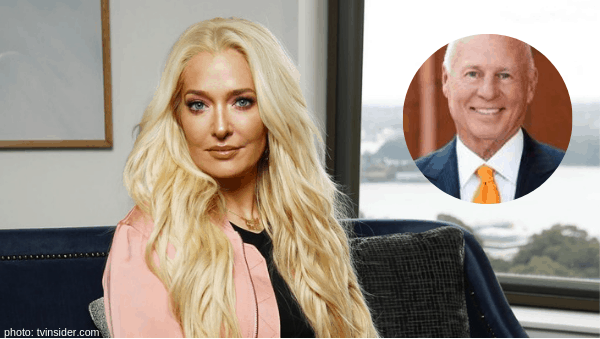 We all know it's XXpen$ive to be Erika Jayne! Her high power attorney, Thomas Girardi, is celebrating a victory in a $15 million lawsuit he had with Law Finance Group.
According to RealityBlurb.com, "a judge in Los Angeles has sided with Thomas and his law firm and sent his case to arbitration, which means that the Real Housewives of Beverly Hills star's partner will not have his private business dealings exposed to the public as the case continues."
Earlier this year, Thomas and his law firm were sued after Law Finance Group loaned Thomas the money to fund his firm's operations costs. According to The Blast, the lender said Thomas refused to make any payment on the loans. They allege the money also helped maintain the life of luxury Thomas and the Painkillr singer have grown accustomed to.
Thomas released a statement to The Blast: "The truth of the matter is this. I have not taken one penny from the law firm in the past three years," per Thomas' statement. "I have devoted everything to assist in the cases that we have here. Further, the money that was borrowed, we agreed to repay in approximately two weeks before the lawsuit. It is slanderous that the money was for my 'lifestyle' … every penny went for costs in cases that the firm is handling."
Thomas is not the only husband of a Beverly Hills real housewife to have legal issues recently. Fellow RHOBH stars Kyle Richards' husband and Dorit Kemsley's husband have are also dealing with financial lawsuits.
Do you think people sue people like Thomas and the other husbands because they may be considered easy targets, or do you think they conduct shady business? Let me know in the comments!
---