RHOBH: Denise Richards Calls Some Of Her Costars "Fake"
She explained what you see on camera is not what you get off camera.
Ashley Hoover Baker April 2, 2019 6:58pm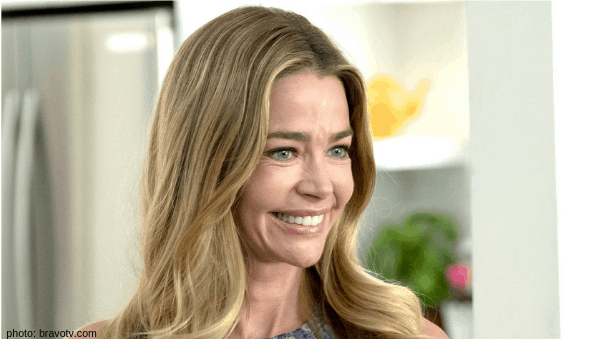 "My problem with the tabloids? My real life is so much juicier." -Denise Richards
Actress turned Real Housewives of Beverly Hills star, Denise Richards, had something to say about some of her costars. Charlie Sheen's ex and mom of three was a guest on Bruce Bozzi's Sirius XM show Lunch with Bruce and spilled some tea along the way!
Denise explained that she doesn't treat RHOBH as an acting job, and that she is not playing a character. If you're like me and grew up watching Denise Richards movies, that's the beauty of her being a Real Housewife. She was not able to say the same for all of her costars on the hit Bravo show.
Denise told Bruce, "I want to be myself because… like I said, I don't think of this as a job. It's being myself in this group of women and being integrated into that world and the dynamics. I'm not trying to pretend to be a character that I'm playing. There's a couple, I'm going to keep my mouth shut though who, who are a little different off-camera and on-camera."
Denise included that her fellow housewives are "nice, but some of the ladies just aren't themselves. She explained that there is a wall, and there are some things that would be said in real life that are held back on the show," according to an article from Celebrity Insider.
Denise was caught by surprise when she saw the contrast of "a couple" her costars on and off camera personalities before saying that she felt fans would receive them better if they were more true to themselves. Did anyone else picture Dorit Kemsley and Lisa Vanderpump during that sentiment?
Which two housewives do you think Denise was referring to? Drop off your predictions in the comment section!
---