RHOBH: Camille Grammer Requests No Media At Trial
Camille requested that her upcoming court battle involving alleged assault by ex boyfriend stay out of the media.
Ashley Hoover Baker March 12, 2019 10:26am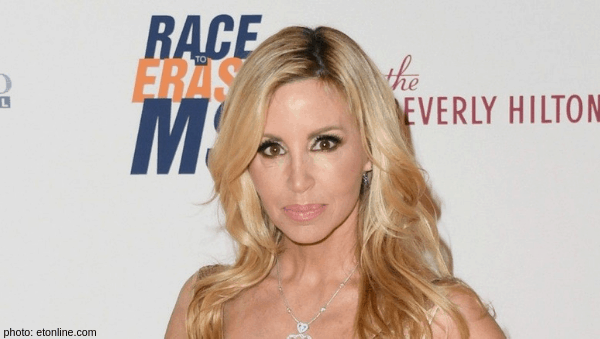 Camille Grammer from the Real Housewives of Beverly Hills is trying to avoid cameras for a change! The 'friend of' the current cast of housewives is taking her ex-boyfriend, Dimitri Charalambopoulos, to court for alleged assault charges, and Camille wants the media banned!
The reality star (whose job is to live in front of a camera) seems to want privacy. The Blast got their hot hands on court docs that state that Camille asked the judge to ban any photography or any video coverage during the trial. Kelsey Grammer's ex-wife pleaded, "Testimony in this matter touches on very personal, sensitive issues, and a media presence will only distract the witnesses and the jury from the important matters they are there to decide."
The judge has yet to rule on the former real housewife's request. Both Camille and her ex-boyfriend are expected to testify on the stand. According to RealityBlurb.com, the trial will begin next month in Texas.
Camille can be currently found on RHOBH Tuesday nights at nine in between the never ending saga of Lucy Lucy Apple Juice.
Do you think a reality star has the right to request cameras NOT film critical parts of their lives? Tell me your opinion in the comments!
---