RHOBH: Camille Grammer's Ex Wants To Keep Some Of Her Text Messages Out of Court
Dimitri Charalambopoulos wants to keep Kim Richards out of his court case.
Ashley Hoover Baker March 22, 2019 9:50am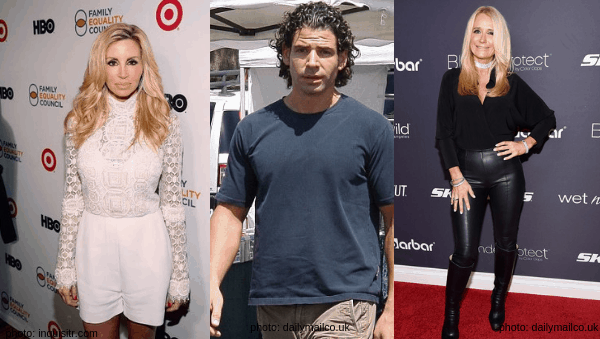 Real Housewives of Beverly Hills' Camille Grammer is preparing for her upcoming court trial against her ex-boyfriend, Dimitri Charalambopoulos. 
In case you missed it, Camille sued Dimitri after her allegedly assaulted her in a hotel room in 2013 when she was recovering from a cancer surgery. Dimitri, in turn, sued Camille back for defamation claiming she fabricated the story.
According to Yahoo Finance, the judge threw out most of Dimitri's claims against the Beverly Hills beauty, but allowed some claims to continue. So, Camille demanding he pay her attorney fees (which totaled over $120,000), before the case moved forward. The judge agreed and granted her motion. Now that Dimitri is paid up, it's time to go back to court!
This is where the case gets very odd:  The text messages…
Former Real Housewife of Beverly Hills, Kim Richards engaged in text messages with Camille that Dimitri wants to keep out of court because he claims they paint him in a bad light. According to court documents obtained by The Blast, "Some of these exhibits constitute e-mails between Grammer and other individuals discussing Charalambopoulos in a negative tone months and years before the incident and/or irrelevant to the incident that is the basis of this case."
Former Beverly Hills housewife Taylor Armstrong and Kim's sister, Kyle Richards, exchanged text messages with Camille that Dimitri does not object to being used in a court of law.
I don't know about you, but I absolutely think any text messages that could help the court understand what happened between the former flames should be shared with the court. If the messages make Dimitri look bad, it's probably because he did something shady as hell.
Do you think the court should get access to all of the text messages related to this case? Give me your opinion in the comments!
---