RHOA Former Housewives: Where Are They Now?
Goodbye wigs
Emily Bertha June 27, 2019 2:02pm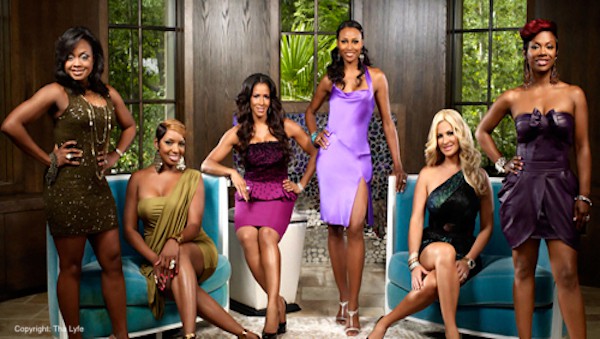 The Real Housewives of Atlanta may not have been around as long as the OG OC housewives, but there's certainly been no lack of drama. Of course, that drama tends to change over the seasons as cast members come and go. Curious what some of the Housewives are doing after leaving? So were we!
PHAEDRA PARKS
A mom, lawyer, and mortician, it's no surprise that Phaedra Parks wanted to add another job title in the mix: model. In addition to working her other jobs and spending time with her two sons, this former Atlanta housewife now occasionally models for Wilhelmina Models as well. Phaedra plans to have her own courtroom like show as well. If anyone could compete with Judge Judy, I'd rule in favor of Phaedra.
KIM ZOLCIAK-BIERMANN
As if having six kids doesn't keep her busy enough, Kim Zolciak-Biermann spends her time filming her spin-off show,  Don't Be Tardy, when she isn't wigging out over her kids driving golf carts at full speed. This wig left the show, but she still occasionally appears as a friend of the cast.
SHEREE WHITFIELD
Since leaving the show, this past Housewife received an honorary doctorate which is pretty weird considering I earned an actual degree and am not famous yet. Sheree Whitfield also has a potential new project in the works, but she's not giving away any hints as to what that may be. I just hope it's more successful than her clothing line…

via GIPHY
KENYA MOORE
Kenya Moore is doing the most. This new mom has her hands full with her adorable baby girl. Despite, some initial health conditions of the premature baby, both mom and baby are doing well now. Additionally, Kenya continues to focus on her haircare line. After her infamous hair care launch party with no actual final hair products, she has all the more incentive to make her hair line a success. However, Kenya wasn't gone from the show for long. She made her dramatic return in season 12.
KIM FIELDS
She started acting as a child, and since then, Kim Fields has never shied away from the screen. Now she's taking on an entirely different role, that of a southern belle, in the Britbox TV comedy Living the Dream. The character and show itself is quite a change from her previous roles, but Kim can always get into character. Since leaving RHOA, Kim also wrote a memoir with a title as long as Andy Cohen's patience during Housewives' reunions:  Blessed Life: My Surprising Journey Of Joy, Tears And Tales From Harlem To Hollywood.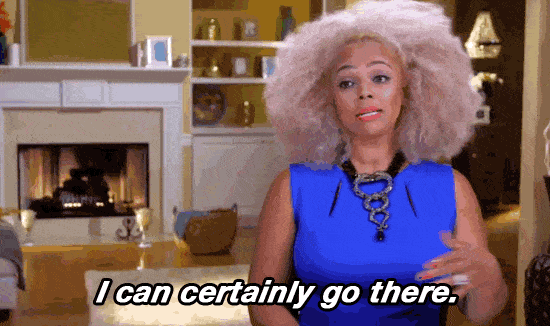 LISA WU HARTWELL
Probably the least well-known "Lisa" in a Real Housewives franchise, Lisa Wu Hartwell went from one reality show to another. She was on Hollywood Divas for one season and then acted for real in The White Sistas. Lisa divorced her husband in 2011 and is focusing on her real estate firm.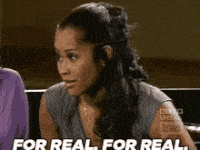 DESHAWN SNOW
Like Lisa, DeShawn Snow also got divorced since leaving the show. She began a fitness journey in 2012 and remains focused on maintaining a healthy lifestyle. Like many former and current housewives, Lisa also authored a book. However, DeShawn chose to forgo the memoir route and instead release a children's chapter book.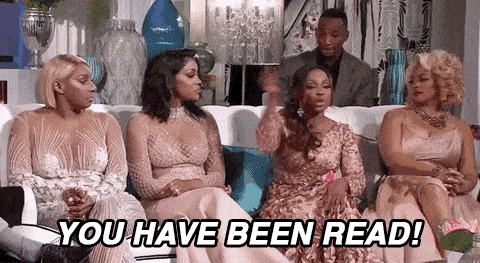 CLAUDIA JORDAN
Claudia Jordan also went on to star in another reality show called The Next: 15 before making a quick appearance on Chopped in a halfhearted effort to stay relevant. Claudia eventually got bored of reality shows and went on to star in the cinematic masterpiece that is Sharknado 5, a movie series that absolutely deserves five installments.
Which former Atlanta Housewife would you like to see back on the show, if any? Let us know in the comments!
---