RHOA Recap: Sisterhood of the Traveling Peaches
Season 11- Episode 7
Emily Bertha December 17, 2018 10:56am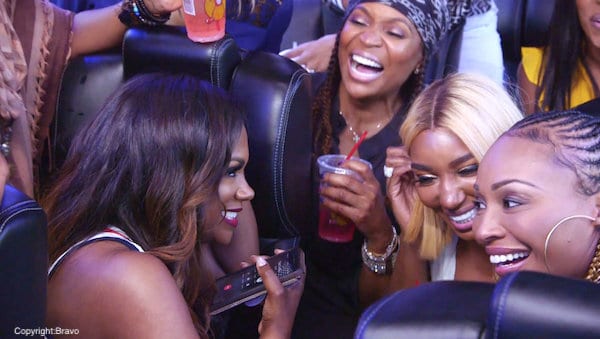 On this week's episode of RHOA, the ladies prepare to head off to Florida. They pack their sunscreen, weaves and bottles of Lipton ready to spill at a minute's notice.
Speaking of weaves, do you think the producers had a running bet this season about how many times Porsha Williams would change her hair? I mean, good for her but my god, I could probably pay off a quarter of my loans with the amount of money she's spent on her hair even seven episodes in.
Porsha and her new hair work a shift at Dennis' hot dog place to impress his mom. Because as we know, every mother's dream is for her son to marry a woman who knows her way around a hot dog kitchen (there's some euphemism there, but I'll just leave it).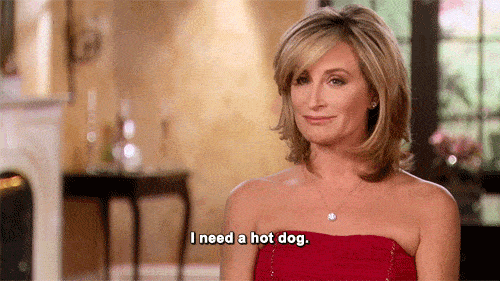 Dennis and Porsha were supposed to go on the couple's trip NeNe Leakes and Gregg planned, but Dennis ends up being unable to go because of some hurt foot excuse. Cynthia Bailey's man and Kandi Burruss's husband can't come on the trip either. Although it was supposed to be a trip to get Gregg's mind off his cancer, he decides it's best to just make it a girls' trip.
Porsha worries that the ladies will notice she is pregnant because she'll be moody and not drinking. I think she'll be good on the moody front as she's not exactly always an angel.
Before departing for the trip, they all meet at Kandi's house. Gregg shows them off but not before he makes some weird metaphor about lumber. I know he has good intentions, but he sounds like a young Boy Scout leader trying to impart too much wisdom at once.
Finally, the women set off for their trip. Destination: Destin. There are dozens of supposedly fun cities to visit in Florida, but  I've never heard of Destin. However, I'm pretty happy they picked it as a vacation spot because the wordplay is going to be so good.
On the way to Destin, the women decide to play truth or dare because that's always destined to end well (see?! wordplay). Things get a little freaky as Eva Marcille licks Shamari Devoe's finger as a dare. The editors play the scene back in slow motion accompanied with some bad soft porn music. We also learn that Eva has no idea how to talk dirty.
Eventually, NeNe dares to ask Porsha a truth: did Dennis ever date someone Porsha knows?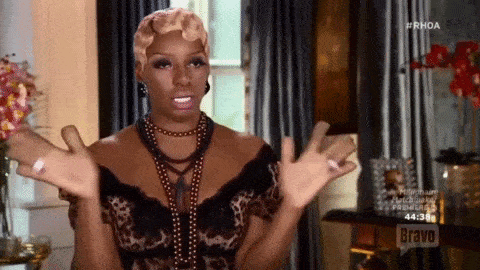 Kandi says she saw pictures of Porsha kissing a dude that wasn't Dennis back in May when she was supposedly monogamous.  Porsha gives a roundabout explanation like a regular politician about how they were monogamous and then they weren't but they were still dating, etc. etc.
Once in Florida, NeNe has them pick rooms in the most complicated and shady way. Basically, the women get to pick for each other. This whole time Marlo keeps making bad analogies between the boring house interior and Eva's appearance. Girl, go home.
The topic of Eva's "surprise" bachelorette party comes up. Someone needs to teach this girl the meaning of the word "surprise." Eva invited Porsha but no one else. If she invited someone herself, that's not a surprise! NeNe says she expected an invite, and she of all people should have gotten one. Why would Eva want NeNe to give a speech at her wedding but not party with her during her bachelorette? Shady.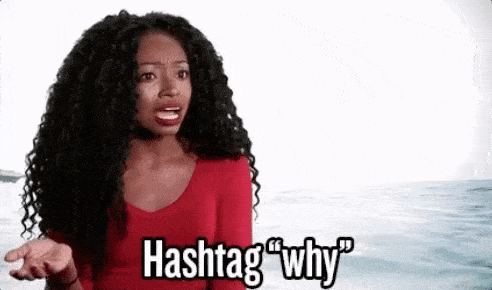 Shamari discusses her issue with Porsha. Shamari was insulted that Porsha didn't say "hi" at the "Boobs and Bourbon" party. According to Porsha, it was because of a comment made earlier in the season at the Bailey-que about the bi*ches dressing the same. I'm sorry, are we five? Who cares?!
Somehow the conversation cools off and the ladies all head to bed. If the next episode isn't called "Destination: Drama", I'm going to be upset.
Do you think Eva was being shady about her bachelorette party? Comment below!
---