RHOA Recap: South Peach
Season 11 - Episode 2
Emily Bertha November 13, 2018 11:42am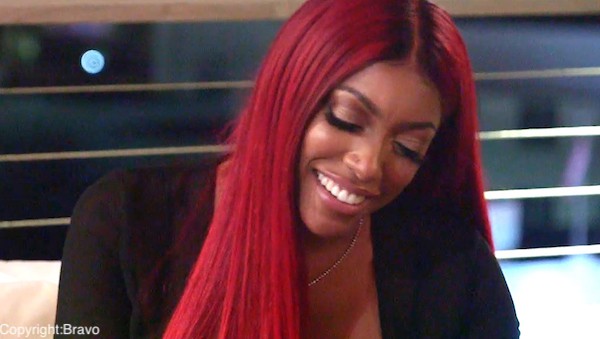 On this week's episode of RHOA, the women bring the heat in Miami. At the end of the last episode, it looked as if Porsha Williams may have been getting a ring from her new boo, Dennis. She may not have gotten an engagement ring just yet, but she copped a Rolex that probably cost more than my house. She has a romantic dinner with Dennis where they sit about a mile across from each other and discuss absolutely nothing interesting. Porsha put on a hot dress for dinner, but waits TWENTY MINUTES before telling him the dress has been choking and hurting her the whole time. The second my dress started annoying me, I'd be out of it and into my footie pjs. I mean, of all the choking to happen on a couple's trip, this is not what I expected.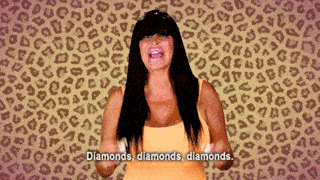 As if a new Rolex weren't enough, Porsha's boo also gave her a diamond cross necklace. He may not share his toothbrush with her (which I respect because ew), but he's certainly sharing that wealth. However, the trip to Miami also causes the supposed first argument in their relationship (I won't even go into how unhealthy it is to be having your first argument after already five months of dating). Porsha questions why Dennis was out so late and who he was with the night before like she's his mom and he missed curfew. She eventually apologizes to him before asking if he wants ice cream like he's a five year old. Maybe Porsha will make a good mom after all.
Porsha isn't the only one who gets a surprise this weekend. The rest of the women venture down to Miami to surprise Nene Leakes's  at her comedy show. Marlo Hampton is back again this season as a friend on the show (shocker) and heads down to Florida with the ladies. She gets assigns the smallest room in the hotel suite and decides to switch rooms with Porsha without telling her. Marlo actually unpacks all of her stuff and marks her territory in every inch of the room. That's kind of like the adult version of licking all the doughnuts so no one else can have any; it's so immature.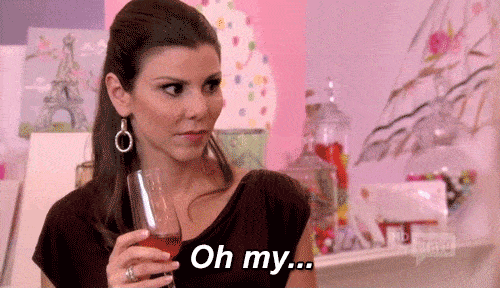 It's finally the night of Nene's show, and the women surprise her in her dressing room. Although she's a self proclaimed hater of surprises, Nene seems thrilled to have her friends there.  She eventually takes the stage and we see about two seconds of her set. I know they don't want to give away the show, but come on. I couldn't even tell if she was actually funny from this scene; all I learned is that her stage voice sounds a lot like a preacher's.
At drinks afterwards, there's talk about Porsha's man. Kandi Burruss mostly keeps her mouth shut, but she advises Porsha to let Dennis take the lead on the marriage stuff. Kandi  has some tea brewing when it comes to Dennis, and I can't wait until she tips that teapot and spills it all.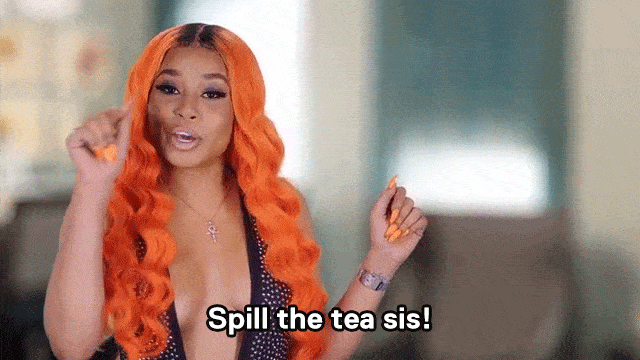 Marlo is the only one who actually meets Dennis that night. Clearly, Marlo and Porsha are on great terms now. They discuss their newfound friendship before meeting up with the others. I'm sorry, but have we all just forgotten what Porsha alleged about Kandi and Todd? Accusing someone of something like that is unforgivable in my opinion. I don't quite understand how she managed to keep friends and now gain new ones after that.
The women go to support the opening of Nene's new clothing store in Miami. It takes them about an hour longer than it should have to find the store, but they finally make it. The fact that Nene runs a business, performs comedy and takes care of her husband is incredible. She describes her current situation by saying, "I'm just trying to keep my wig above water." Aren't we all girl, aren't we all.
Are you glad Marlo is back this season? Or (Mar)no? Comment below! 
---