RHOA Recap: Pass the Peach, Throw the Shade
Season 11 - Episode 4
Emily Bertha November 26, 2018 10:23am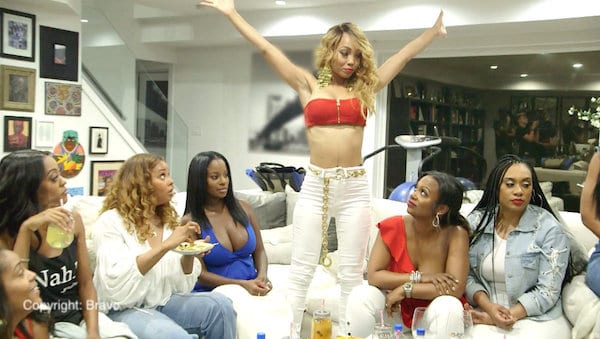 This week's episode of RHOA may as well have taken place inside a Sunglass Hut it was so shady.
While new friends, frenemies (do people still say that?) and foes are the focus of this episode, we start off with some family talk. Kandi Burruss and Todd visit Dr. Jackie from Married to Medicine. They want another kid and want to explore surrogacy since Kandi's previous pregnancy was high risk. Dr. Jackie offers to set up a meeting with one of her patients who was a surrogate.
Eva Marcille has a meeting of her own with her fiancé, Mike, about their upcoming wedding.  They meet at a cigar bar since that's apparently the next best thing to weed. Eva says, "You might end up in the joint for smoking a joint; it's crazy." Yeah, it's almost as crazy as Eva believing love at first sight exists.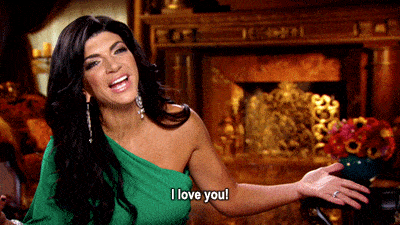 Of course, Eva isn't the only housewife who believes you can fall in love without even knowing someone. Porsha Williams meets her boyfriend's mom, Gina, for the first time. Porsha tries to start the conversation out on a good note by gifting his mom a $500+ Louis Vuitton clutch for her birthday. Gina's response is a simple "nice." "Nice" is what I say when I'm distracted swiping on Tinder in a dressing room and my friend asks for my opinion of the 9th dress they tried on. If someone handed me a gift worth even $50 without knowing me, I'd give them much more than a "nice." My love can be bought.
Dennis' mom seems dubious that the two are in love already. Join the club, Gina. Gina asks about marriage, and Porsha unsuccessfully tries to change the subject to the weather. Really? Try harder.
Meanwhile, Cynthia Bailey plans her fourth of July "Baileyque." Cynthia's barbecue name is a bit cringey, as is her couple name, CHill.  Yet Cynthia is so cute, and I just want her to be happy. So I really don't want to chastise her for anything, not even for the fact that she FaceTimes her long distance boyfriend NINE TIMES a day.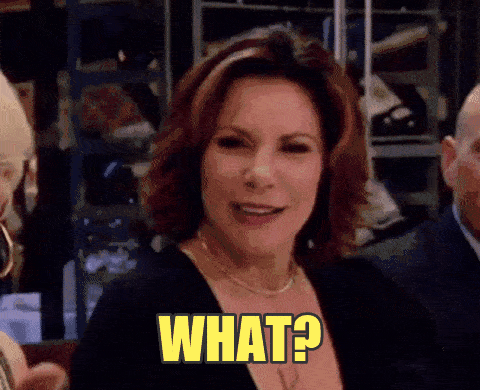 I lived 15 minutes away from one of my ex's, and sometimes I didn't even have the energy to put in the time to walk over. I don't know how they're not annoyed or bored of each other already after talking that much every day, but I'm glad things seem to be working out.
Shamari DeVoe plans a party of her own with her mother-in-law's help. While planning her twins' birthday party, the topic of Shamari's relationship with her husband comes up. Apparently her mother-in-law had no idea her son had an open relationship with Shamari. Shamari apparently initiated it because they were going through a tough time in their marriage. As if telling her mother-in-law this news weren't enough, the topic comes up later at Cynthia's barbecue.
Cynthia's barbecue is the first time all the ladies get together. Eva is a hot topic of conversation before she even arrives. Nene Leaks reveals that Eva asked her to give a speech at her wedding. Nene seems to be the only one who doesn't have an issue with Eva. Apparently Eva spread a rumor that Cynthia paid her ex,Will, to date her. Um, would you look at her?! Any guy would be lucky to even go on one date with her.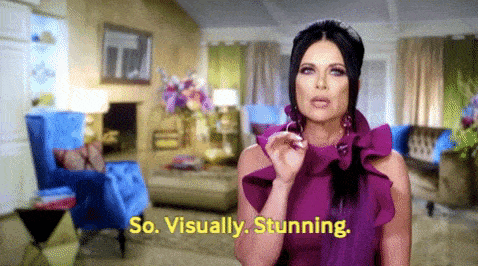 During the party, they play "pass the peach" which is basically just a game to create drama. Whoever has the peach picks a question and has to answer it. Marlo Hampton is there because is she ever not? She answers one of the first questions and calls Eva the biggest liar. Move aside Amanda Bynes.
Cynthia goes in on Eva too, albeit in a much less aggressive way than Marlo did. She asks Eva about the whole paying to date rumor. Eva doesn't really confirm or deny anything, and the game continues.   After getting asked about open marriage, Shamari reveals to the ladies that her marriage was open in the past. I'd argue it was really just half open since she "wasn't allowed" to be with another man. That's not a healthy open relationship; that's some fetishizing of bisexuality, and it's not okay.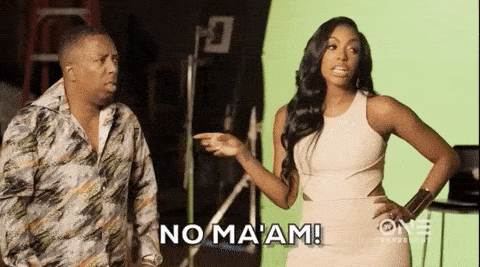 I'll save my full lecture for my journal, but in the meantime, share your thoughts below!
---