RHOA Recap: Final Destin-ation
Season 11- Episode 8
Emily Bertha December 24, 2018 10:00am
Last night's petty drama on RHOA was a nice change of pace from my own family's petty drama. Nothing says "Christmas" like emptying a rum bottle into the Christmas punch and turning up the volume on the TV to drown out your family's fighting.
The ladies are still on their own holiday in Florida this episode.  Porsha Williams still isn't telling the women about her pregnancy. Apparently, she doesn't want to say anything until she goes to the doctor and makes sure the baby is healthy. This would be perfectly sound logic if it weren't for the fact that she's on a reality show and telling millions of viewers before she tells her own friends.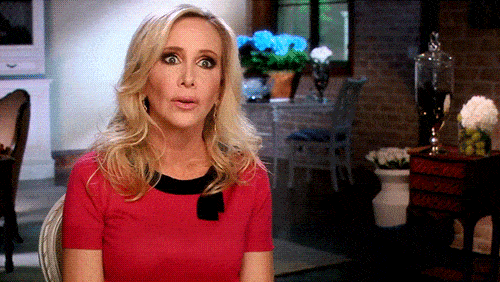 In order to convince the other ladies that she's drinking, Porsha dumps a bottle of Hennessy down the sink and fills it with coke and apple juice instead. She laments over wasting it, and so do I. Why she didn't just bring an empty bottle is beyond me.
Meanwhile, Marlo offers unsolicited fashion advice to Shamari DeVoe. Shamari talks sh*t on Marlo in her confessional rather than just telling Marlo off in person. Just tell her to leave and take her bad fashion advice with her!
All of the women meet downstairs to play "Bi*ch stole my talent", a game NeNe Leakes invented that is fairly self-explanatory but could definitely have a less aggressive name. The ladies spend fifteen minutes preparing to square off against each other in the fashion, modeling and singing competitions. Tanya and Marlo go head to head for the fashion portion, with Marlo squeezing into some patterned romper. Tanya opts for an all-white outfit which seems as bland as her until she demonstrates the outfit's multifunctions. "At the end of the day, you need to be versatile," Tanya says as she dramatically showcases the swimsuit underneath to reveal how one can transition from a simple day look to a night on their boat. Relatable.
Tanya wins the fashion round that is followed by a modeling competition, won by Cynthia Bailey. Later, Shamari and Kandi Burruss  show off their singing skills, with the ladies ultimately deciding that Kandi is better at songwriting than singing. As for the host of the show, NeNe is voted the winner against Porsha. NeNe's enthusiasm, flair and signature expressions could win her any sort of personality contest. With her "okurrs" and "yaasses", Nene could give Cardi B a run for her money.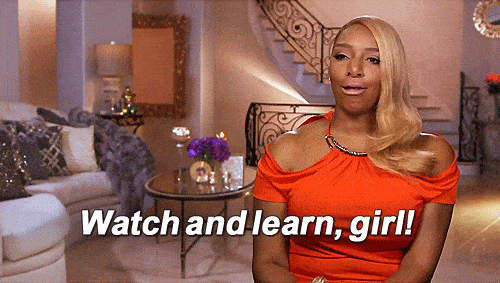 Later, NeNe arranges for half of the women to get massages while the others do aerial yoga. Porsha sits both activities out because she isn't feeling well. Some of the ladies speculate that Porsha may be pregnant since she hasn't been drinking and ate a pickle. While their guess is correct, the evidence really isn't all there. After all, one woman's pregnancy is another woman's Saturday night.
NeNe calls Porsha out on the pregnancy rumors when she checks on her. Rather than flat out lying, Porsha says she might be pregnant but she doesn't know yet. NeNe agrees to keep it a secret from everyone else and surprisingly manages to do just that. That night at dinner, Porsha drinks from her own bottle of Hennessy, and the ladies all believe that she isn't pregnant.
It just wouldn't be a girl's trip without some unnecessary drama which Marlo gladly provides during the dinner. Marlo says anyone can dress Shamari better than Shamari can dress herself. This prompts Shamari to call her a bi*ch, and Marlo acts like she didn't deserve that response. Shamari apologizes to her, and that's the end of that…for about two seconds. Marlo calls Shamari a bi*ch before going on to call Shamari's mom a bi*ch. Really Marlo, "your mama" jokes? Just stop.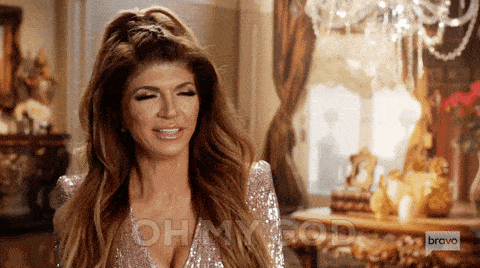 Predictably, Marlo keeps going and says Shamari's singing is awful. Look, I don't even believe in God, but after hearing her sing in the talent competition, I sank to my knees and thanked the lord for her voice. Why do these women always excuse Marlo's awful manners by saying "Oh, that's just Marlo"? Call her out on it!
Somehow the conversation transitions to "fun shade" as the ladies make fun of Dennis' leprechaun suit at the dinner back in Atlanta.
What did you think of this episode? Will you support a movement to cancel Marlo? Comment below!
---