Phaedra Parks Is Back In The Picture
Could The Controversial RHOA Get A Peach Again?
Ashley Hoover Baker December 18, 2018 8:07am
Atlanta is always good for a surprise. This one came in a denim jumper! Britney, Justin, and I approve of the following announcement…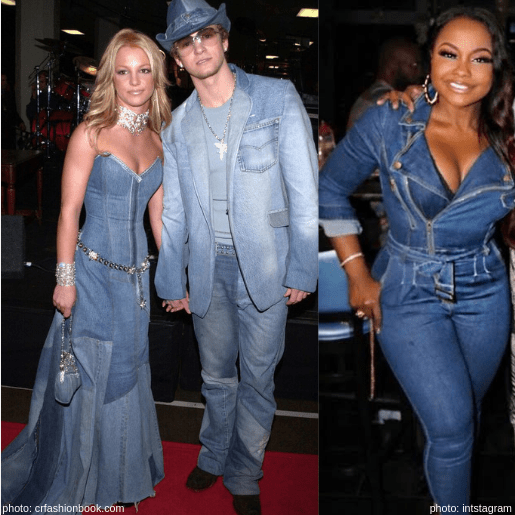 Phaedra Parks, the attorney, businesswoman, media personality, motivational speaker, author and social activist was seen kickin' it with her former crew at NeNe Leake's birthday party alongside Marlo Hampton and Gregg Leakes, who is looking great, I'm happy to report.
NeNe's #comeonbackP and #fixitjesus in the first post sparked a flurry of comments and tweets reacting to the possibility of Phae's return.  NeNe then followed up with more pics heavily featuring the queen of shade while Phaedra later shared "#reunited and it felt so good". What does this all mean?!?!
Some fans expressed how they miss this precious peach! After all, Phaedra makes great television!
Is it wrong to say I miss Phaedra? #RHOA pic.twitter.com/MU23OfixRs

— 𝔏𝔞 ℌ𝔢𝔯𝔪𝔦𝔱 (@hermitscorner) December 10, 2018
Nene and Phaedra hanging out again??? from BravoRealHousewives
However, not everyone is pleased the controversial former Atlanta Housewife is being photographed with the current cast. Many turned on Ayden and Dylan's mom after it was revealed that she made up the story in season 9 about Kandi Burruss and Todd Tucker's plans to date rape Porsha Williams.
Fans commented as much and called NeNe out for what seems to be disloyalty to Kandi by showing love for Phae Phae.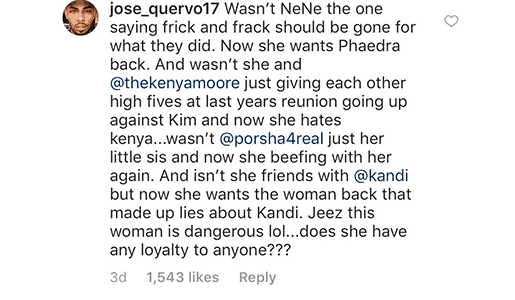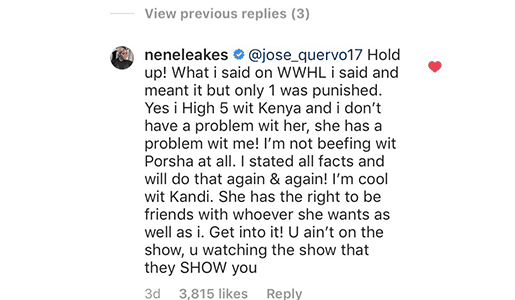 I love Phaedra and do miss her on the show greatly (just like Kenya Moore and Sheree Whitfield, for the record), but that date rape rumor was lower than low. I can't even imagine how horrible it was for teenage, Riley, to hear that about her mom and stepdad. I'm sure Kandi and Todd are dreading the day Ace hears this rumor. Even though it was made up, Phaedra still put it out there and it can't be taken back.
Love her or hate her, you know you need Phaedra's vacation wardrobe back in your life….
Could the self-proclaimed princess possibly hold a peach again?
Phaedra is ready to sign on for season 12! pic.twitter.com/Mt3FKpYIX5

— flewed out (@DEVrockstarr) December 17, 2018
Do you think Bravo should have Phaedra come back to the franchise or do you think she crossed the line? Will you tune in if they bring back Apollo's ex? Give me the scoop in the comment section.
---