RHOA: Nene Leakes Shades Former Friend on The Talk
She accused Cynthia Bailey of faking an engagement to stay on RHOA.
Ashley Hoover Baker April 10, 2019 6:09pm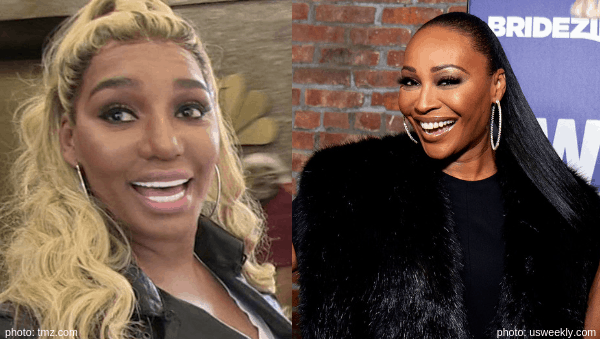 Any of us Real Housewives of Atlanta fans know Nene Leakes isn't afraid to say what's on her mind. Unfortunately her co-star, Cynthia Bailey, got threw under the bus on the daytime show, The Talk by her former friend.
Nene spilled all the tea and the ladies of The Talk were soaking it up. You've got to see this for yourself!
NeNe dished on Cynthia and her boyfriend, Mike Hill's possible engagement. Though Mike hasn't proposed yet, Cynthia said she plans on getting married within the next year. Nene says that it's all for drama, "I would announce the same thing if I was trying to get another season on the show. Everybody has to have a story line."
Even though Nene is on the outs with majority of her cast mates, the reality star and actress has no plans to leave RHOA. She said, "Oh yeah, this is my show. Whether they want to receive it and accept it, I started this show…The only way I don't return is if they didn't want me back."
Do you think Nene is right about Cynthia teasing an engagement to stay relevant on the show? Tell me your thoughts in the comment section!
---