RHOA: Kandi Burress May Take This To Court!
The RHOA star may sue Walmart over wigs!
Ashley Hoover Baker March 13, 2019 10:11am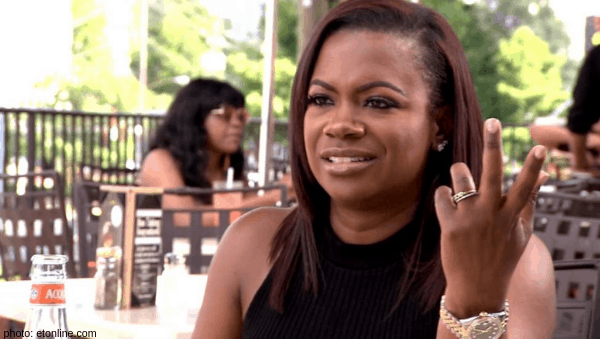 Real Housewives of Atlanta star, Kandi Burress, may be going from her Welcome To The Dungeon Tour to Court! The defendants? Walmart, Amazon, and Wish.com! Kandi was quick to respond allowing her fans to know she was seeking legal counseling.
The RHOA's triple threat was heated when she discovered this online. Instagram page, @TheShadeRoom, noticed the peach holder on Walmart's website. The thread filled mostly with comments encouraging Ace Wells Tucker's mom to give them hell, one encouraged the housewife to check out Amazon and Wish's websites also because they were using her image as well. All of us ATL housewife fans knows Todd Tucker's lady gets PAID and will not let this slide!
Instagram's @TheShadeRoom must have some real-life Nancy Drews in their community! Another fan included, 'Sooo they took the main pic of @kandi down, but if you click on a similar style, her image still populates as the main image under "similar products". They forgot to update that one! Lol
' in regards to Walmart's website. Bravo to these findings; fail to Walmart!
This retail scandal came right as tickets for Kandi's Dungeon Tour went onsale. Click here to see if the four city tour comes to a town near you!
Do you think Walmart will get in trouble for using Kandi's image without her consent? Let me know in the comments!
---