The RHOA Guide to Barcelona!
Curated by Taste of Reality
Troy Turner March 12, 2018 6:39pm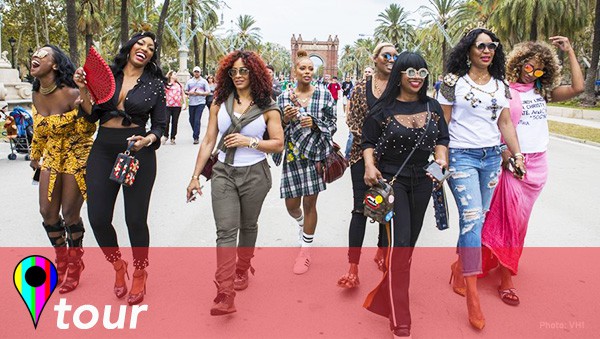 Take some travel tips from the Real Housewives of Atlanta as you plan your vacation to beautiful Barcelona, Spain! If you're looking for things to do in Barcelona, the girls have got your travel ideas covered, honey! Inspired by the ladies' visit during RHOA Season 10, we've curated all the must-do activities while you're there. From go-karts to Gaudi, follow in the footsteps of the RHOA cast on this whirlwind tour of the capital of Catalonia!
1 . Stay at Hotel Arts
We'd tell you to stay at the Villa Victoria that Cynthia booked for the ladies but, judging by their utter disgust with the place, you're probably be better off elsewhere! After flying in to El Prat International Airport, we're going to suggest you head on over to the Hotel Arts Barcelona – the place they stayed after ditching the original digs.  Book a room with sweet views of the Mediterranean! — What happened here?! —
2. Get around with Vista Bus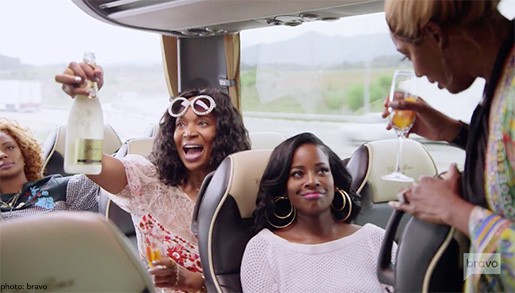 Just like they did in Real Housewives of Atlanta Season 10 Episode 14, you too can get a party bus or private car service to see the city in comfort and style. Vista Bus will take you all around town and even down to the beautiful Costa Brava. — What happened here?! —
3. Hang out in the Parc de la Ciutadella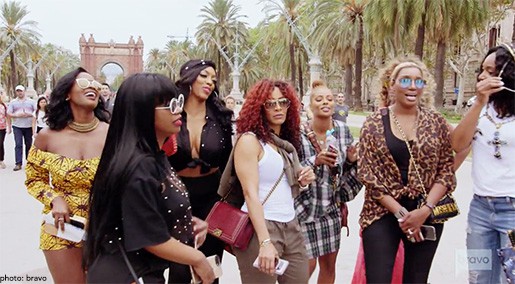 The Arco de Triunfo Barcelona isn't just a beautiful landmark, it's also surrounding by the stunning Parc de la Ciutadella which is filled with performers and international passersby. It's perfect for people watching. There are a ton of nearby activities in the park! — What happened here?! —
4. Eat at Mercado de La Boqueria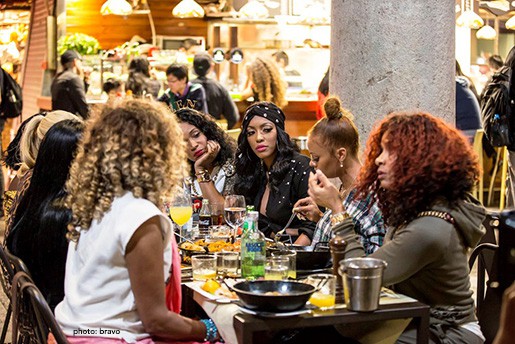 Located in Las Ramblas, the Boqueria Market is the most famous one in Barcelona. Choose from a variety of vendors and eateries. Check out this in-depth guide to the market. — What happened here?! —
5. See La Sagrada Familia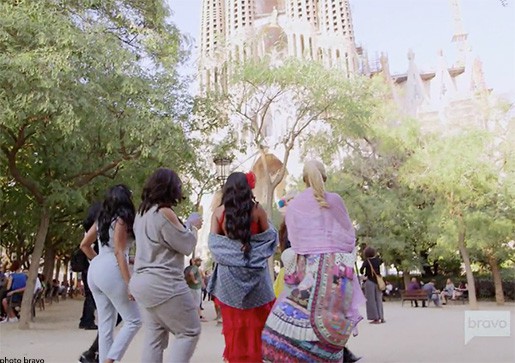 This monumental church is by far the most famous work of Catalan architect Antoni Gaudí. It's the crown jewel of Barcelona and a must-visit for sightseeing in Spain. Check out his other architectural works in the city. — What happened here?! —
6. Go-kart around Catalonia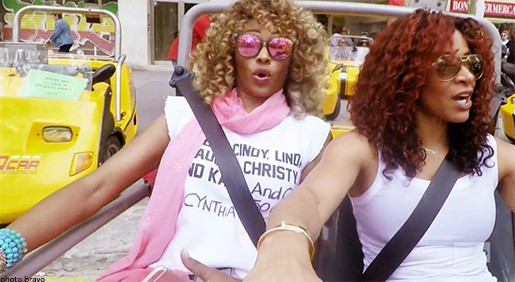 Take advantage of Barcelona's year-round excellent weather with open-air go-karts from GoCar Barcelona! It's a thrilling way to see all the historic sights. Check out their website to see their sightseeing tours. — What happened here?! —
7. Snack on some Spanish treats!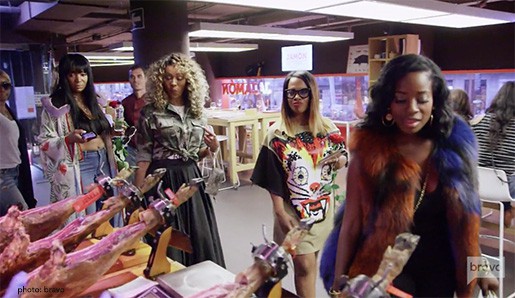 Hit up Jamon Experience for an authentic tasting of Spain's delicious Iberian ham. No matter the meal, it's a staple for breakfast, lunch and dinner. Check out the menu! — What happened here!? —
8. Go the beach in Costa Brava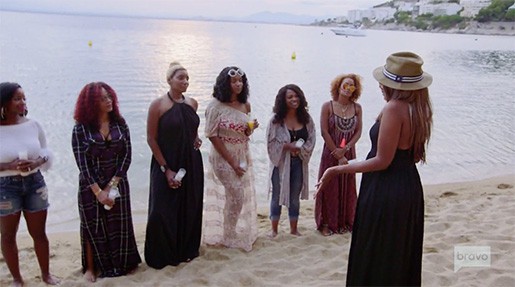 The beaches in Barcelona are great and all… but the ones in Costa Brava are breathtaking! Playa de Roses is the same beach where Cynthia baptized her newly single self! — What happened here?! —
9. Get dinner at Gran Rambla 1840
Located in the heart of the tourist destination of Las Ramblas, this is one of the best spots to stop and try authentic paella and churros (yes, they're Spanish!). Get a reservation here. — What happened here?! —
---