RHOA Friendship Hits Breaking Point
Cynthia Bailey shares her friendship status with on-again-off-again friend, Nene Leakes.
Ashley Hoover Baker October 28, 2019 1:17pm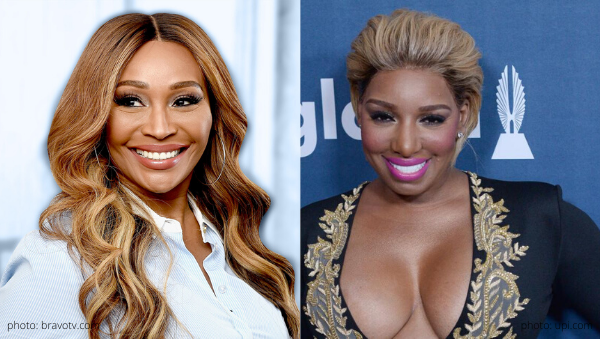 The Real Housewives of Atlanta on-again-off-again friendship between Cynthia Bailey and Nene Leakes hits a breaking point. Cynthia 'cheekbones' Bailey dishes on her friendship status with the outspoken housewife.
In the season 12 preview, Nene explains, "Cynthia has a side to her that you guys do not know about." Well, it looks like RHOA fans may get to see this side of Cynthia on the new season that premiers in early November.
"I pride myself on not being the one in the thick of the drama, but I have to say season 12 is kinda different for me," Cynthia spilled to E! News. "We [referring to Cynthia and Nene] are in a better place than we were at the reunion, which was an awful place. We are better than that, but we are not where we used to be."
The model turned Real Housewife continued, "It was really hard for me this season because you know how it is with friends. Regardless of where we're at, you know, I still have love for her. I still have love for her family. It's not like I want to fight with Nene."
"It was kinda good to at least try to at to at least a respectful place. Whether or not we are ever besties again or not. I got a lot of personal closure this season. I'm at a great place in my life. I'm happy, I'm about to get married. I want to be around happy people who like me."
The model continued, "Can we get past it? Can you [Nene] get passed it? Well, I'm passed it. We can either have fun or you can just be mad at me."
Cynthia plans to marry boyfriend of two years on 10/10/2020 and promises to not wear a silver dress or tie the knot under a dinosaur this time around!
Do you think Nene will 'get past it' as Cynthia did, or will she hold a grudge? Drop your opinion in the comments!
---