RHOA Star Eva Marcille's Ex Body Shamed Comedian Jess Hilarious
Kevin McCall posted that Jess,
Ashley Hoover Baker December 5, 2019 2:05pm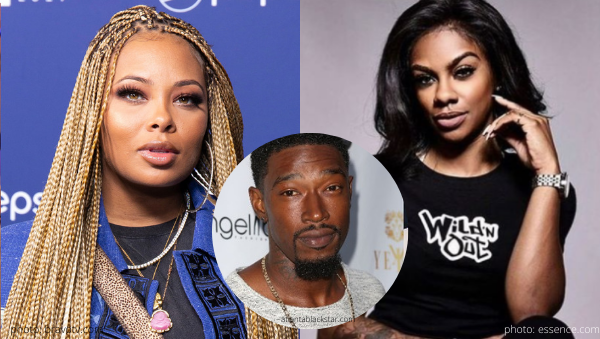 Real Housewives of Atlanta star, Eva Marcille's baby daddy, Kevin McCall, body shamed comedian and tv personality Jess Hilarious after she posted a photo of herself in front of a Christmas tree on Instagram.
View this post on Instagram
"Getting a little heave [sic] ain't we? Cardio much?" Kevin took a screenshot of her post and re-posted it on his Instagram story and wrote, "I officially fell out of "crush" with his one chicc I use to for real for real like…I like REAL bit—es not hollyweird Tho I'll pass." He concluded with, "it was fun while it lasted pen pal."
Jess clapped back at Kevin, "Boy f—k you cuz I aint the 1 or the 2. Awe u but hurt? Send me the 100$ I sent your lame a–." Kevin then posted a screenshot of Jess him on the 'gram. He said, "Awe you butt hurt cuz I said you gained freshman 15 pounds ain't you aint' a freshman in college but it's cute I like chubby girls. U mad?"
Kevin hasn't been a stranger to inappropriate and odd comments lately. Click here to read how he managed to get himself arrested while at a courthouse or click here to see which R&B performer with a history of violence Kevin is current beefing with.
Why do you think Kevin decided to insult Jess? Sound off in the comments!
---