RHOA: Eva Marcille Burned By Bridesmaid
The anonymous bridesmaid called Eva a fraud!
Ashley Hoover Baker March 19, 2019 10:06am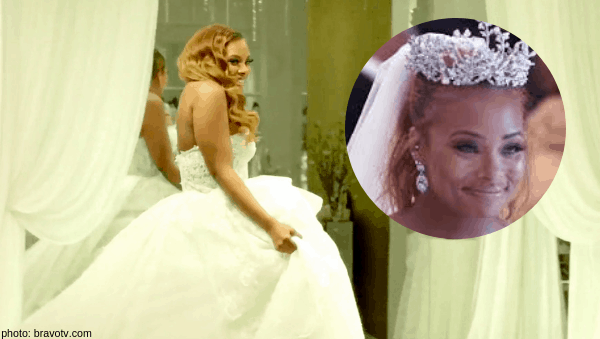 With friends like this, who needs enemies.
StraightFromTheA.com is an awesome Atlanta-based celebrity blog that got some dirt about Real Housewives Of Atlanta newbie, Eva Marcille. There was a bridesmaid in the America's Next Top Model winner's wedding who is spilling piping hot tea. Let's call the loose-lipped bridesmaid, LL.
LL is alleging that Eva's entire living situation is a fraud and gives a detailed run down on all the things she's doing to keep up appearances. Here are the accusations as to why 'Eva The Diva Is Also A Fraud,' CliffsNotes edition:
Eva was BROKE when she moved to the ATL
She's had several cars repossessed
Eva and her new hubby, Michael Sterling, rent houses they couldn't afford otherwise
The townhome that Eva films RHOA in isn't really her home…It's owned by a close mutual friend who allows the new parents to continue their charade for the cameras.
Eva owes LL money
The new bride has fallen out with almost everyone who was in the wedding because of her debts to them as well!
StraightFromTheA previously reported that they heard Eva was emotional during the reunion taping because LL got camera time and aired Eva's dirty laundry. More to come as this shady story develops!
Do you believe LL and think Eva's public life is a lie? Sound off in the comments!
---