RHOA: B!tch Stole My Talent
Do you agree with the winners?
Ashley Hoover Baker December 28, 2018 11:36am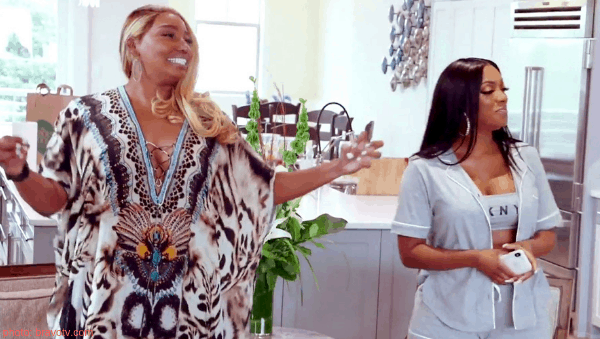 I love a juicy peach, and this week's episode of the Real Housewives of Atlanta gave me a full basket of them! If there was an award for the juiciest peach of the ATL, obviously, it would be in Nene Leakes's hand because she don't keep up with the Joneses, she is the Joneses.
This episode made cracked me up, as well as my non-Bravo-loving husband, and that says a lot. The highlight, for me, was the 'B!tch Stole My Talent' competition, hosted by none other then Nene and her adorably pregnant sidekick, Porshe Williams. This competition served a dual purpose: 1- to settle once and for all, which housewife has the most talent in their field, and 2- keep their wigs dry from the Florida rain. Good planning on Nene's part, if you ask me.
Nene and Porshe gave the ladies 15 minutes to prepare for battle. Watching the ladies prep was fantastic: Kandi Buress gave us vocal scales while Shamari Devoe gave us some lip rolls. Marlo Thomas struggled to get zipped into her fashionista outfit, while Tanya Sam shopped through her designer duds. Lastly, we saw Eva Marcille primping as Cynthia Bailey struggled to keep her breast in her dress, again.
The stiletto-to-stiletto competition began with Tanya and Marlo 's battle for top fashionista. Both of them came dressed with accessories for blocking shade. How appropriate.
They were followed by models Eva the Diva and Cynthia 'Cheekbones' Bailey. The Top Model oozed sex appeal, while the runway veteran served us class, poise, confidence, (as well as sex appeal) all wrapped in her 50+ year old pinky.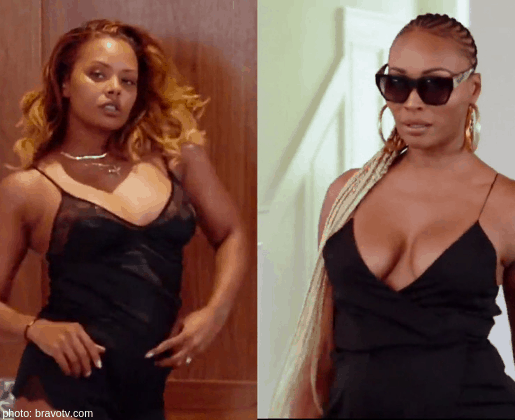 Next was the sing off between Kandi and Shamari. Blaque's Shamari belted a beautiful gospel song while Kandi showed off her vocal range with a song that took us on a journey from soulful depth all the way up to some early 90s Mariah notes.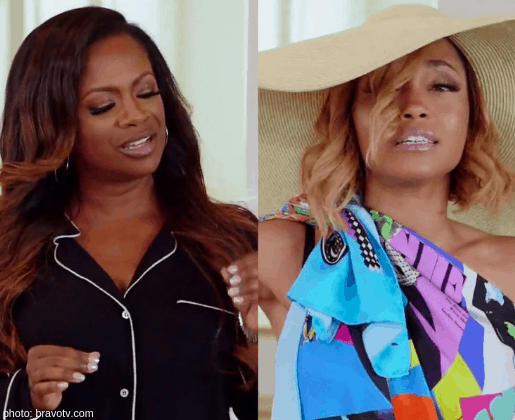 The competitions concluded with the announcement of the best host. Porshe was right from the beginning, nobody was able to hear her over Nene.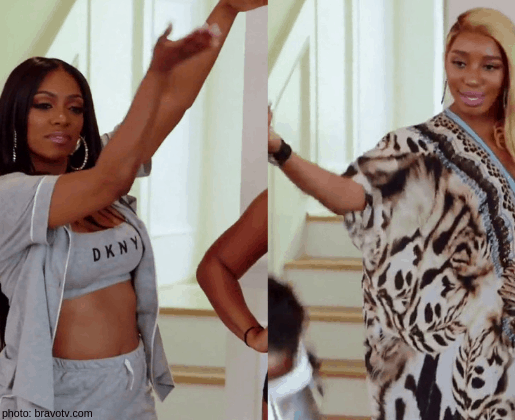 Let's get to the winners. This is when I went from simply having a good, shady time to getting a tad salty. Here are the winners: Tanya, Cynthia, Shamari, and Nene. I feel some of the Housewives were robbed, as only Cynthia and Nene are deserving of the titles they earned. Tanya and Shamari on the other hand…
I have to agree with Nene that Tanya's obsession with labels is not a good look. Wear what you like, not what a designer tells you to wear. Marlo, on the other hand, has a very distinct sense of style. Like it or not, she's a risk taker. I admire that in a fashionista. Tanya looked great, but everything about her seems artificial. Marlo won this one, for me at least.
Though I think both singers have unbelievable talent, I thought Kandi outsang Shamari, but that was a close one for me. I was shocked that not a single one of the ladies voted for Kandi! So shady!
Did you agree with the results of the 'B!tch Stole My Talent' competition? Do you agree with me and think any of the housewives were robbed? Spill your talent tea in the comment section below. 
---