10 Reality TV Stars With Unique Side Hustles
From flipping houses to filling them with pillows
Emily Bertha October 7, 2019 8:32pm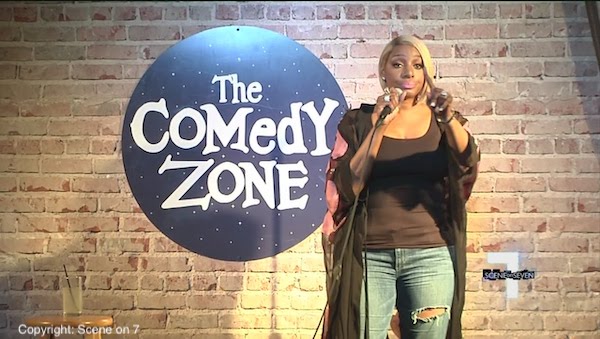 Very few reality stars are just reality stars. Whether they use their fame to promote an already existing business or launch a business after they've been on a show, plenty of reality stars have their own brand(s). While most stars tend to have side hustles like beauty collections, skincare or clothing lines, others have businesses that are far from what you may expect.
Check out these reality stars who have some of the most unexpected business ventures!
House Flipping
Maybe there's something to the whole working with your ex thing. Both RHOP star Robyn Dixon and RHONJ's Dolores Catania were featured on their respective shows working with their ex-husbands to renovate and sell a house. Robyn particularly seemed to struggle as a first time flipper, and there were certainly some arguments between Dolores and her ex-husband, Frank. But hey, who doesn't love ultimately making money from fighting about floor tiles?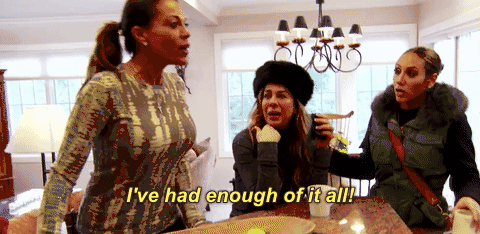 Pillow Sewing
Southern Charm's Craig Conover seemed to be searching for some kind of direction in his life for, well, as long as we've known him. He graduated law school, but sew what? After Craig's breakup last season, he got really into sewing pillows. It was slow going, but now he has a business up and running thanks to his assistant/partner/manager/whoever that sweet girl is that he hired to do literally everything. I'm a firm believer that Craig would make a great cuddle buddy, and the fact that he comes with his own pillows is even better.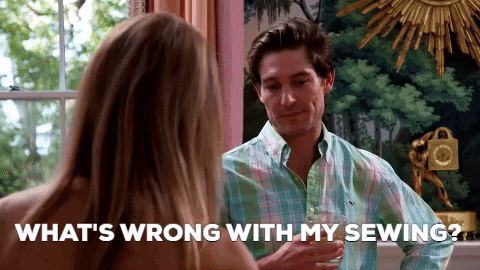 Comedy Show
It's one thing to be funny on a reality show, but it's another to turn that into your own comedy routine.  RHOA star Nene Leakes has been entertaining audiences with her standup routine for the past couple of years. She went on tour back in 2016 with her "So Nasty, So Rude" tour. However, due to an outburst during one of her performances last year, she seems to be keeping her comedy on the DL for now.
Sex Toy Line
Another Atlanta Housewife, Kandi Burruss runs multiple businesses while continuing to work in the music industry. And with any luck, she will soon take over the world. Product lines have become fairly common among reality stars, but Kandi's sex toy line (or "luxurious intimate boutique products" as the website advertises), Bedroom Kandi, is certainly a deviation from the norm in the best way.
Beer Cheese
Ah, beer cheese, a delicacy that defies time and unites generations. Vanderpump Rules' Kentucky born Brittany Cartwright decided to sell and market her Meemaw's homemade beer cheese. On the last season, she was seen trying to perfect the recipe with her now husband Jax Taylor. The product isn't in stores yet, but I hope this doesn't turn into some toaster situation and never actually hits shelves. My lactose intolerant stomach may be screaming no to this, but my cheese loving heart is filled with desire and anticipation.
Yes it's true, MAMAWS BEERCHEESE is coming soon! ❤️ We will keep everyone posted! Can't wait for everyone to try! 🧀

— Brittany Cartwright (@BNCartwright) December 18, 2018
Pop Star
RHOBH star Erika Girardi  has some major Hannah Montana vibes. As a Housewife, she doesn't typically get crazy and go over the top (minus her latex outfits), but her alter go, Erika Jayne, isn't afraid to pat the puss.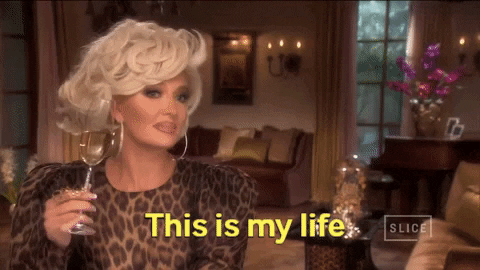 Dog Food
Kameron Westcott is the kind of person who annoys me so much that I start to like her. Kam is obsessed with dogs and all things pink, maybe even more so than Lisa Vanderpump. So it seemed like a no brainer for her to combine the two and make a glamorous pink dog food, "Sparkle Dog." The RHOD star's finished product looks more red than pink, and it doesn't exactly have rave reviews, but she's still selling it, so she must've done something right (even if it was just hiring the right marketing team).

Frozen Meals
Diet culture can be toxic, but when done right, it's delicious! (Sarcasm? You decide!)  RHOC star Shannon Beador admittedly went through a very hard time following her divorce from her scumbag ex. However, she created a line of healthy frozen food that would put Amy's Kitchen to shame. Ala Lisa Rinna, she took to every grandma's favorite home shopping network, QVC, to market her product.

Crystals
Cast member on The Hills, Spencer Pratt is all about his family, Taylor Swift songs, and only the best of the best vibes derived, of course, from custom crystals. As it turns out, you don't actually have to be a white girl with dreads to sell those shiny stones! Spencer started his own crystal line called Pratt Daddy Crystals a few years ago and hasn't looked back.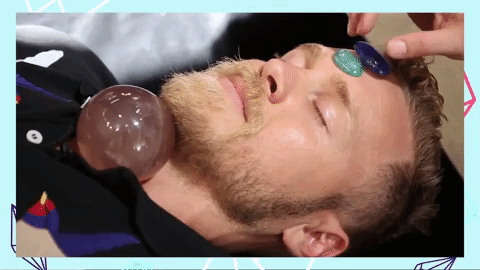 Bath Bombs
Continuing with the whole health and wellness trend is RHONJ star Caroline Manzo's very specific business: hand crafted bath bombs. It's by no means a large business as I had to search high and low for it, but I'd pretty much buy anything this Italian mama told me to because she's intimidating and I'm easily swayed.
Which side business is your favorite? Comment below!
---