Everything You Need to Know About Reality TV Bingo
Dana Escamilla May 21, 2020 10:33am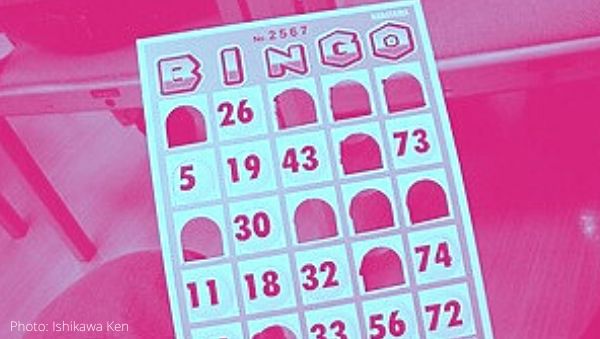 If you have never heard of reality TV bingo then you are missing out on an easy way to add something extra to your viewing pleasure! Take a look at how to play this fun game and how it compares to the traditional game of bingo.
How to Play It?
The concept is very simple, as you just need to produce some bingo cards with phrases that the stars often say, or actions that they are well known for. You need to mark off each one as it comes up, until the full card has been completed and you win.
Play alone or against someone who has a card with alternative phrases and actions on it. You can find examples of these cards online to print off, or else create your own if you have time.   
Some Examples  
90 Day Fiancé has given us some fantastic characters and lots of memorable moments over the years. However, there are definitely some recurring themes that you will have seen more than a few times if you are a regular viewer.
Items to be marked off your reality TV bingo card could include a visit to a bridal store or the appearance of a friend or family member who is suspicious about the new partner's motives and disapproves of the wedding plans.
Another commonly seen moment on 90 Day Fiancé is when a character's criminal background is unexpectedly revealed. Typical reactions to include are crying and shouting. Calling off the wedding can be included too, and the https://TLC.com site features a reminder of some of the biggest break-ups from the series so far.
The next option is to play a game of Kardashian bingo. In this case, the squares to mark off could involve jewelry getting lost, a DNA test being discussed – as we can recall by looking at https://mirror.co.uk – and people yelling at each other.
The Real Housewives of Beverly Hills is another show that is perfect for this kind of bingo. Your card for this show will probably include someone storming out or crying, apologies being offered, or a divorce being discussed.
How It Compares to Real Bingo
This specially adapted version of bingo is clearly based on the classic game. Yet, there are also some big differences. For a start, real bingo involves cards with numbers rather than words, with each number that is called out getting crossed off until the full card is complete.
If we take a look at https://promos.paddypower.com/bingo we can see this is now offered as an online social experience. Members can try to win a roomie of the week award by participating in chats in the different bingo rooms on the site.
Games are faster than reality TV bingo, which tends to last for the full show, and there will always be a winner once the numbers have been called out. However, the sense of satisfaction to be gained from the two games is similar.
Worth Giving a Try
Whether you already love bingo or not, the reality TV version is well worth trying. As we have seen, it is very easy to print off some cards using online resources, or else make your own.
It is incredibly satisfying to complete a full house when one of the stars does exactly what you had been waiting on them doing. This adds an extra dimension to your favorite shows that makes them even more enjoyable than before.    
---