25 Bizarre Reality Star Beauty Secrets!
Weird and wacky treatments, procedures, surgeries and more...
Troy Turner December 28, 2017 12:53pm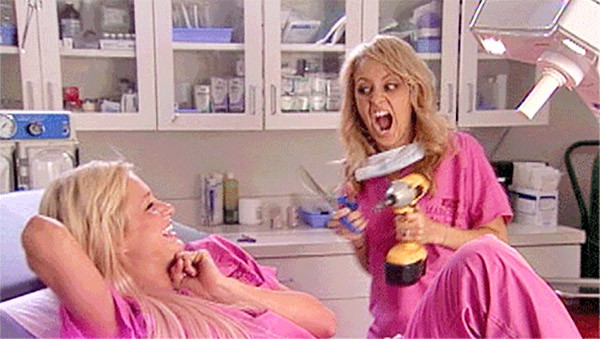 From bird poop facials to butt vacuuming, these are the most bizarre reality star celebrity beauty secrets!
Gold Facials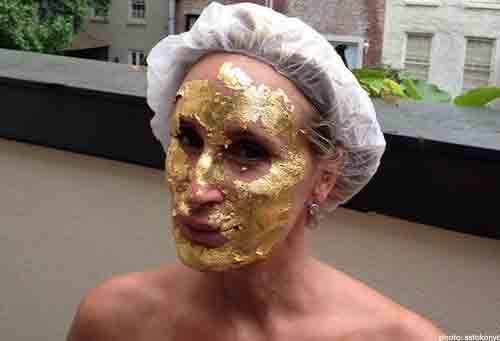 Sonja Morgan's go-to facialist, the notorious Satoko Yamazaki, swears by this glam treatment she gave Sonja on Real Housewives of New York Season 6 Episode 15!
Anal Bleaching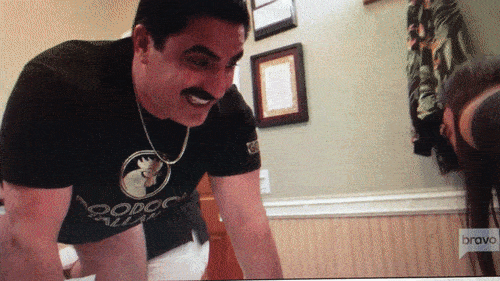 MJ Javid and Reza Farahan bonded by bending over for a full butt wax and bleach at Pink Cheeks Skin Care in this scene from Shahs of Sunset Season 6 Episode 1. Check out the full list of services you can have done to your nether regions!
Body Wrapping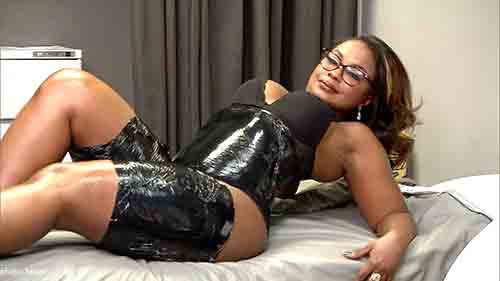 Porsha Williams loves a good body wrapping from Beautiful You OR Starr Stage so much she took the Frick to her Frack Phaedra Parks in to get that donkey booty all taped up on Real Housewives of Atlanta. Find out more about their mineral body wraps!
Vaginal Rejuvenation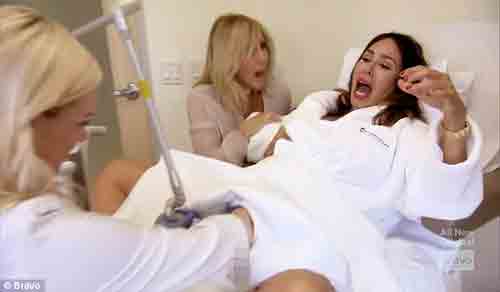 On Real Housewives of Orange County, Kelly Dodd got her zipper zapped at CosmetiCare during RHOC Season 12 Episode 4!
BioSculpt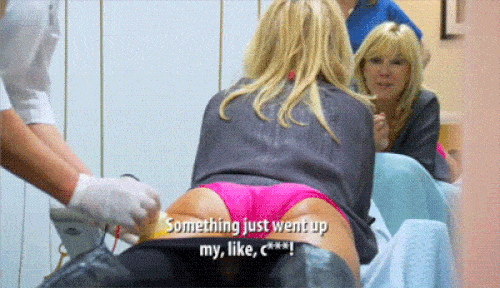 Ramona Singer went the non-surgical route to give her a better behind in Real Housewives of New York Season 5.— Dr. Sharon Giese is the Housewives plastic surgeon of choice for everything from Biosculpt to breast augmentation! Check out these before and after biosculpt results.
Vampire Facials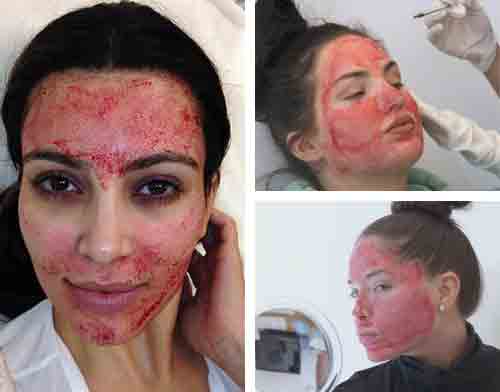 Kim Kardashian's bloody face pic sent fans into a fury wondering WTF happened to her… but now the Vampire Facial is all the rage. Natalie Halcro and Olivia Pierson from WAGS LA went to Lift MD Aesthetics by Dr. Garo Kassabian to get theirs. — Find out more about his cosmetic services!  See Kim's vampire facial in the video below!

Cryotherapy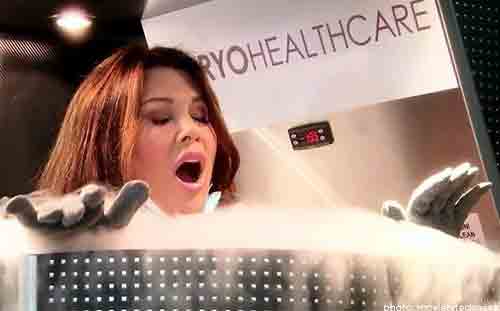 Everyone from the Shahs of Sunset to the Real Housewives of Beverly Hills are freezing their faces off with cryotherapy. CryoHealthcare is the place you want to go in LA according to RHOBH's Yolanda Foster and Lisa Vanderpump. Check out RHONY's Dorinda Medley's favorite KryoLife in New York City. OR Cryo Miami where the WAGS girls go to chill out.
Butt Laser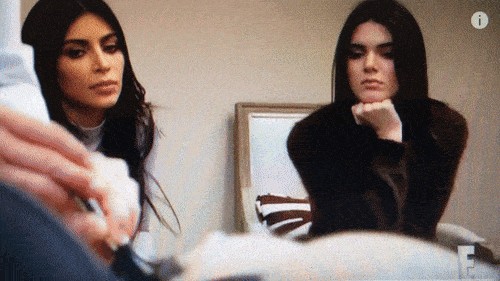 When working out isn't enough, you can zap away your cellulite with the same butt laser treatment Khloe Kardashian used in KUWTK Season 10 Episode 9. — The place to do it is called Epione in Beverly Hills. Find out if it worked for Khloe's a$$ets!
Face Peels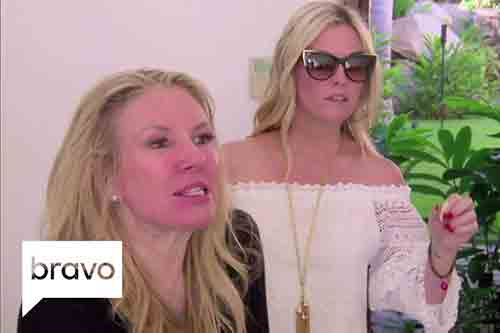 On Real Housewives of New York, Sonja Morgan may have called Ramona Singer's face a "big pizza pie" after her face peel but it was well worth it because now she looks f&*%ing fabulous at 50-something! Check out our list of med spas you can get a facial peel or treatment.
Hair Transplants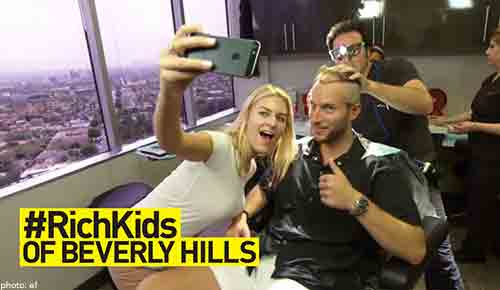 After being on Rich Kids Of Beverly Hills, people made fun of Brendan Fitzpatrick for having a HUGE forehead until he couldn't take it anymore. With support from then-girlfriend/now-wife Morgan Stewart, he underwent hair transplants and seems pretty happy with the results according to Brendan's Instagram. He had the procedure done at Dauer Hair Restoration if you're in the market for a new mane!
Fat Lasering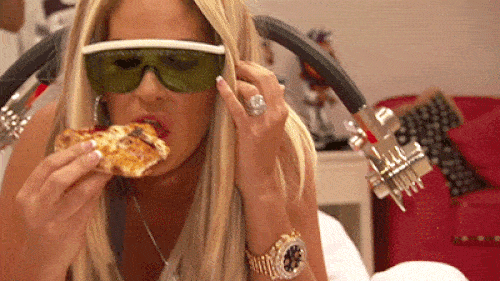 This unforgettable scene (forever known as Laser Pizza) from Real Housewives of Atlanta Season 1 secured Kim Zolciak-Biermann's place in Housewives herstory. Don't have time for the gym either? Turn to science! Check out Cole Dermatology – Kim's favorite place to zap the fat!
Botox
Okay… okay… so, botox isn't that surprising anymore… but when you think about the immense quantity being used to freeze reality star faces… it's INSANE! You can even botox your balls with Scrotox these days!
IV Treatments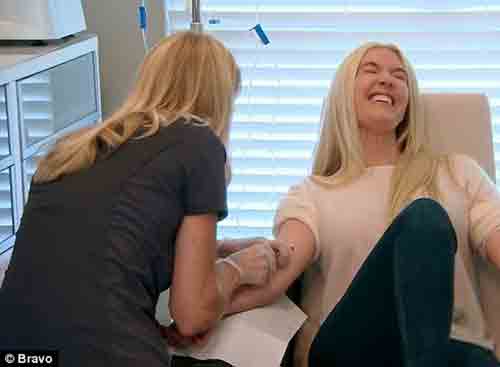 While it's considered a treatment for what you can't see, a lot of people claim to look haggard after a hangover without it – including LeeAnne Locken from Real Housewives of Dallas – she even has Haute Cobalt Med Spa deliver it to her house!
Rhinoplasty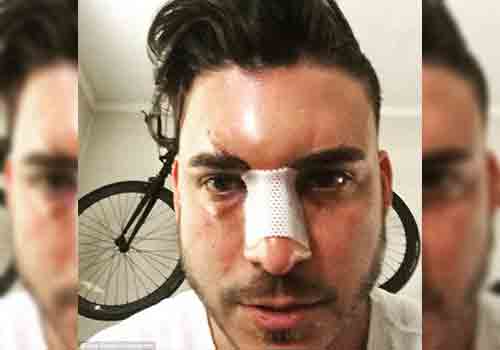 Before he was busy lying and cheating on Brittany Cartwright, Vanderpump Rules star Jax Taylor was allegedly lying about having a breathing problem so he could get his crooked shnoz fixed by Dr. John Layke! Check out Jax before and after plastic surgery!
Laser Hair Removal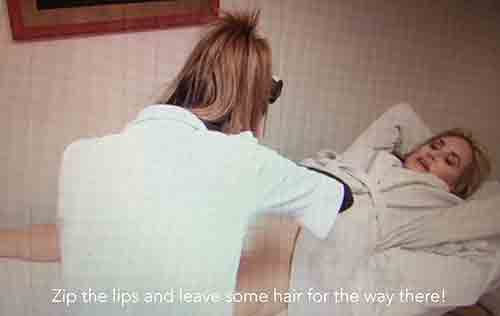 Not wanting to have "Don King down there", Sonja Morgan opted to go hairless downstairs in RHONY Season Season 9 Episode 15. She went to Romeo and Juliette Laser Hair Removal for her bushwhacking. They also do laser hair removal for men too!
Vaginal Steaming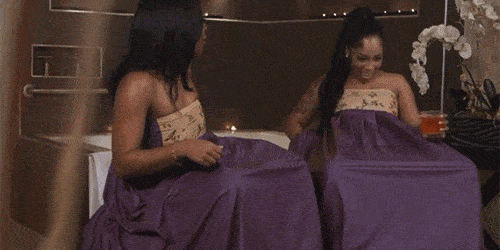 On their visit to Tikkun Holistic Spa in Los Angeles, things got hot on K.Michelle: My Life when K.Michelle and Miss Diddy spread their legs for the vaginal steaming Gwyneth Paltrow made popular!
Bird Poop Facials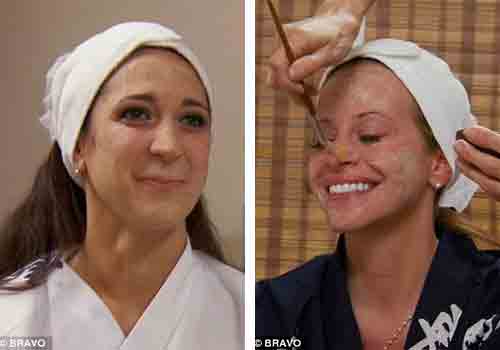 The Real Housewives of New Jersey got down and dirty with a nightingale poop facial that gave Dina Manzo an avian glow. The signature sh*t treatment comes courtesy of Shizuka Day Spa.
Total Body Waxing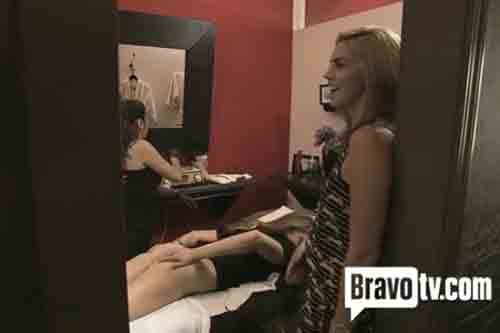 "We want to get our whole vaginas and butts waxed." -Stassi  — Well, Stassi Schroeder pretty much summed it up, honey. If you're not quite ready for laser, try waxing at Cocktail Wax featured on Vanderpump Rules. They go easy on virgin waxers – just ask Katie Maloney-Schwartz!
Sweat Lodges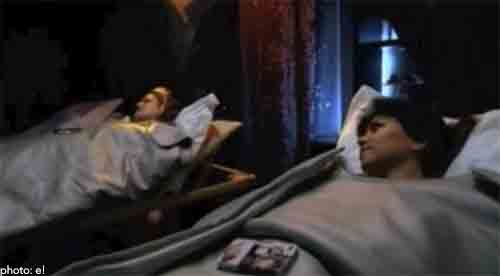 Sit back, relax, and sweat your balls off like Khloe and Kourtney did in KUWTK Season 8! According to the Shapehouse website, it's a great way to trim down, tone up, and sweat it all out.
CoolSculpting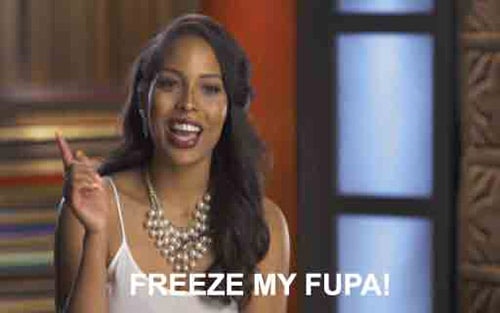 CoolSculpting deals are the latest trend in fat freezing that can target areas where weight loss is desired. Charmaine Walker from Black Ink Crew Chicago was the group guinea pig for this far-out fupa treatment at SOLUX Med Spa!
Colonics and Hydrotherapy
If you wanna look good on the outside, you can't be full of sh*t on the inside, honey. Just ask Atlanta Housewife Phaedra Parks, a regular customer at Clean Start Total Body Cleansing! RHOC's Vicki Gunvalson and Kelly Dodd also caught on to the colonic craze at Waters of Life in Orange County.
Face Masks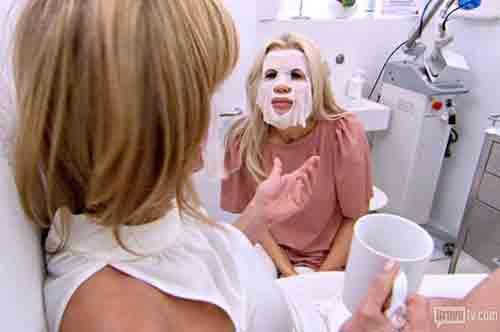 Real Housewives of New York's Aviva Drescher looked freaky as f*** in this face mask at Sadick Dermatology! Of course, if you're on the other side of the country, you can visit RHOBH's Kyle Richards favorite at Carina's Facial Studio in Los Angeles.
Infrared Saunas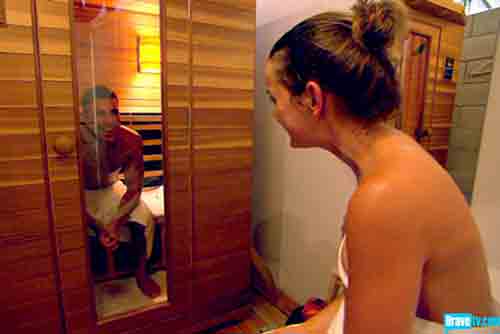 Jay Taylor stripped down at Sweatheory in the early days of Vanderpump Rules. The infrared sauna is supposed to detox and destress your skin but they have a wide selection of other treatments on their menu.
Butt Vacuuming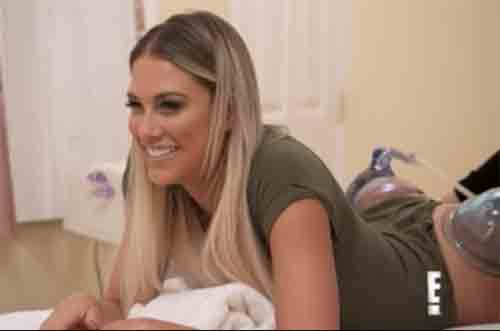 Yes, the butt vacuum is a real thing! Autumn Ajirotutu and Barbie Blank from WAGS LA Season 3 got their cheeks sucked like a couple of udders from some strange suction device! If you're brave enough to try this booty enlargement, try Dubon Skin Care.
Blepharoplasty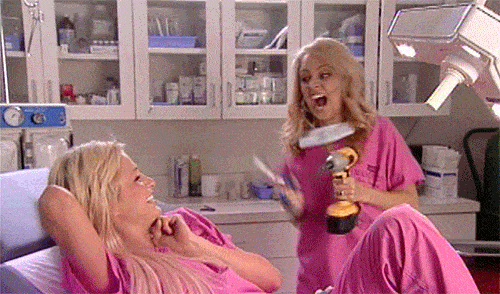 Okay, so they didn't actually go under the knife themselves… but on the Simple Life: Interns (Season 3), Nicole Richie and Paris Hilton "helped" perform an eyelid surgery and even a little liposuction! Check out these places you can get your own plastic surgery!
If you could have any one of these services, what would you choose? Drop your answer in the comments below!
---