Reality Check: Villa Blanca
We scoped out the RHOBH hot spot!
Staff June 22, 2015 10:37am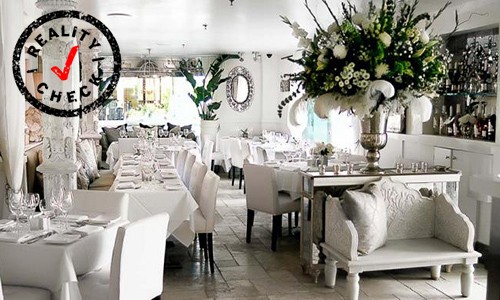 Photo: Villa Blanca
Before the days of SUR and Vanderpump Rules, we were introduced to a new Bravo housewife who gave us a sneak peak into her business savvy and the ins and outs of running a restaurant…. which we learned is a lot more than arranging flowers and table settings.
In short, Villa Blanca is the embodiment of Lisa Vanderpump herself! Pretty and posh with a dash of provocativeness. It even smells fragrantly floral just how you'd image Miss V (we know because we totes hug-bombed her once at SUR).
This RHOBH-owned eatery serves up Italian/Mediterranean dishes in a chic setting that's as exclusive-feeling as it is friendly and accessible. It's quintessential Beverly Hills without the pretension.
So what's to love?
The Bar – the mirrored bar is the perfect place to snag a man or have a sexy date.
The Waitstaff – Lisa Vanderpump's notoriously attractive staff here is fantastic eye-candy and all smiles.
The Open Air Seating – enjoy unobstructed Rodeo Drive-esque views of downtown Beverly Hills.
The Crowd – movers and shakers galore.
The Vibe – clean, white, and crisp.
The Eats – we recommend the Ahi Tuna Tartare, Rock Shrimp & Asparagus Risotto, & Chicken Milanese
Better yet, you never know who you'll see. Lisa is still very much hands-on and often greets her guests and even takes time to talk to tourists who comes to see the reality TV landmark. We sat next to pseudo-Beverly Hills Housewife, Marisa Zanuck (wuv her). Unfortunately, she wasn't screaming Brandi sending her freaky threesome text messages…. but that's probably just because that risotto left her speechless.
Don't forget to check out all the drama that went down here!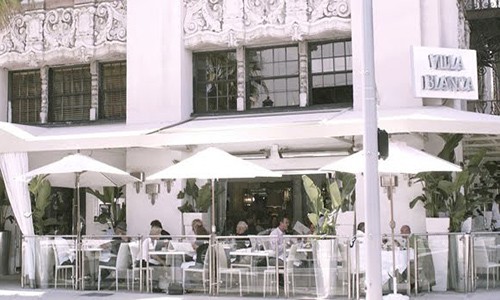 Photo:  mahvashmossaed.com
Photo: Villa Blanca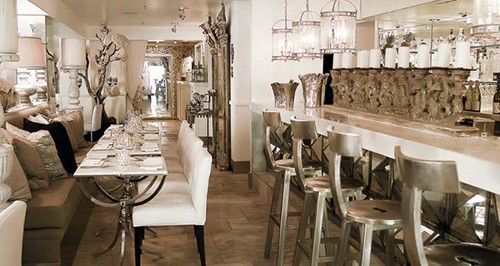 Photo: Villa Blanca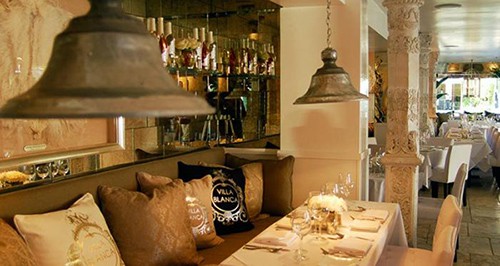 Photo: Villa Blanca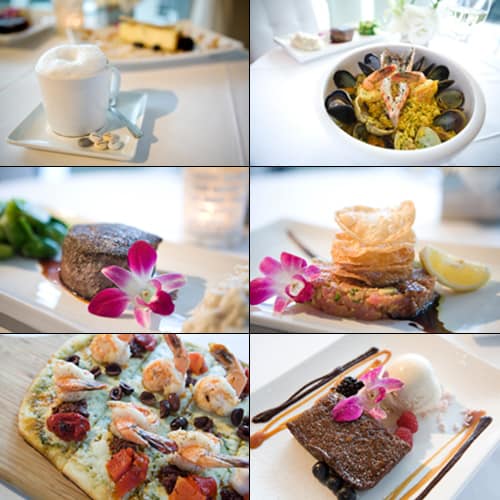 Photo: Villa Blanca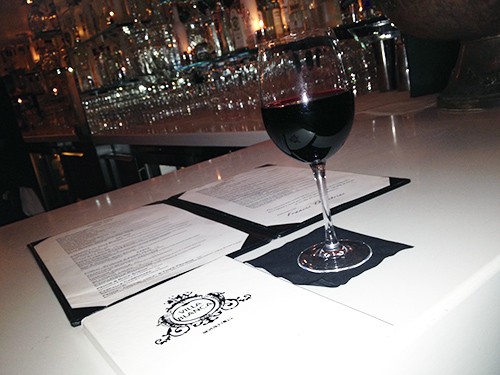 ---