Reality Check: Vanderpump Cocktail Garden Soft Opening
She came, she saw, she conquered
Emily Bertha March 31, 2019 6:25pm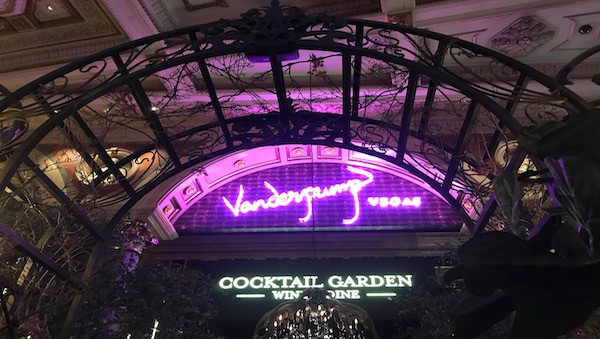 Vegas. A cesspool of capitalism, bachelor/bachelorette parties, and gambling addicts. Now, Vegas is also the home to Lisa Vanderpump's latest bar/restaurant: Vanderpump Cocktail Garden. It officially opened this weekend in Caesar's Palace which was covered in pink signs advertising the new bar.
I visited Vegas this past week because getting drunk and pulling the lever on Britney Spears' themed slot machines is a true passion of mine, along with being bombarded with fliers advertising strip clubs.
I was distraught that I was leaving right before the grand opening of the new bar. Maybe the universe was making up for my delayed flight with screaming children or maybe it was just serendipity, but as I was walking through the casino I saw a line for the soft opening of the restaurant. Of course I dragged my friend, who has no idea what a queen Lisa Vanderpump is, into the short line; he obliged since he's the best even though he'll probably never wear a "Real Men Watch Bravo"shirt.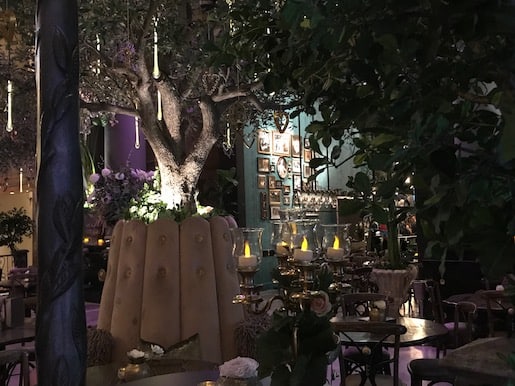 It's no SUR, but I was more excited than when I graduated college to be one of the first common folks to visit the new restaurant. The interior did not disappoint, which is no surprise since Nick Alain played a big role in designing it. It's intimate and modern, and the garden area is so magical it almost makes you forget that you're friends with someone who hasn't spent hours of their life watching Jax Taylor cheat on girlfriend after girlfriend.  I still get childishly excited when I see someone in person whom I'm used to seeing on a screen, so when I saw him adding the finishing touches to the wall art, I almost spit out my Vanderpump rosé.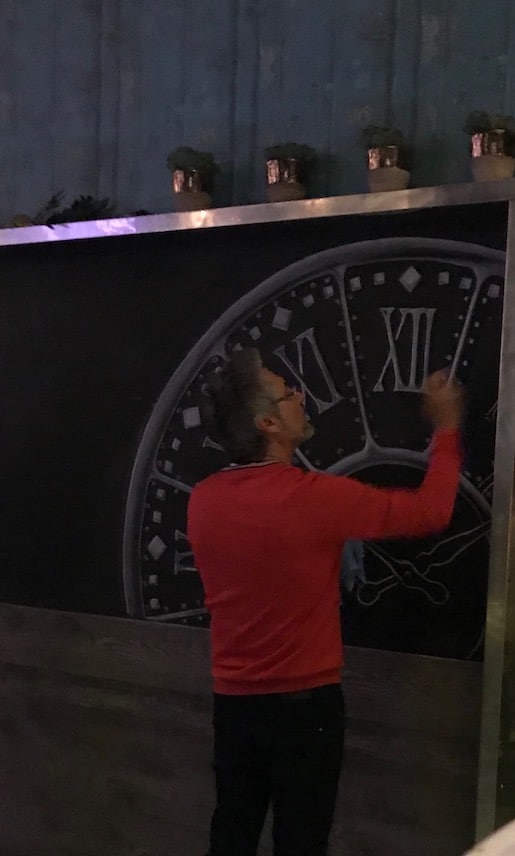 Of course, I also had to try one of the cocktails as well since ya know, it is a cocktail bar after all. I had the Giggy Tonic which came in a glass the size I firmly believe all drinks should come in. My friend ordered the Nut Job, which is perfect for coconut lovers. Both drinks were so good we didn't feel too guilty about dropping $40 plus on two drinks. I've survived on a steady diet of pita chips and before, and I can do it again if it means I get to be one of the first to sample the new cocktails.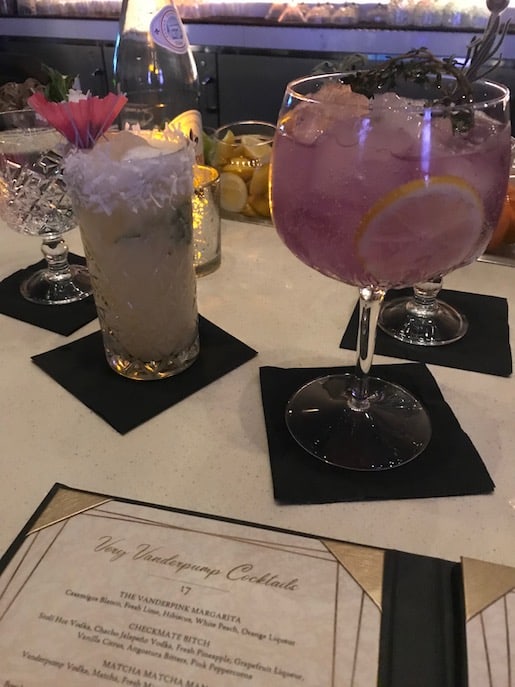 The bartenders were friendly and genuinely cared what we thought of the drinks, not to mention they looked dapper as hell in the suspenders they all wore. Vanderpump Cocktail Garden is the best real housewife owned establishment I've been to (it's only one of two, but still). If you're ever in Vegas, I'd definitely recommend checking out the new bar in between pulling a Rachel and getting hitched to your whiny ex and scanning the high rollers area for a sugar daddy richer than your whiny ex.
Check out what went down at the opening night here!
---