Reality Check: Javier's
A scene straight outta RHOC!
Staff October 19, 2016 9:55am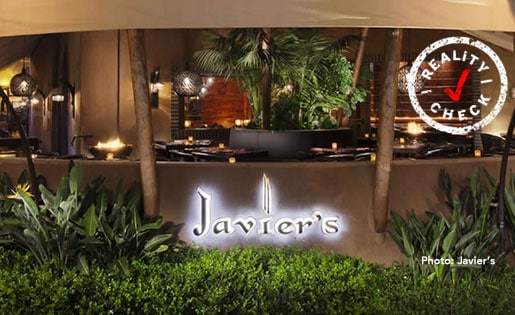 While on the RHOC Tour, be sure to stop at the famed Javier's for the finest Mexican dining experience in Orange County!  What started as a quaint Laguna Beach local favorite became so popular over the years that it left it's original locale and established itself in the swanky Newport Coast off Pacific Coast Highway in the Crystal Cove Promenade (literally down the hill from Heather Dubrow's house). Surrounded by upscale shops and restaurants as well as Crystal Cove Park, it attracts locals and tourists alike as they traverse the scenic stretch of OC coastline between Newport Beach and Laguna Beach.  
By day, the Newport Coast location is known as a place to enjoy sunny lunches while cruising down PCH or during a day of shopping. It offers an expansive patio for enjoying a relaxing afternoon while you sip on a signature margarita. For a lighter lunch (to maintain that OC figure) we recommend the Ensalada de Asada – it's to-die-for-delicious.
At night, Javier's becomes one of the OC's happening-est nightlife destinations! The ambiance comes to life with low lighting and a romantic glow from fire pits and candles. The entrance is expansive with fireside seating to lounge with a glass of wine. The bar is filled to the brim with lively minglers ordering craft cocktails featuring the vast tequila collection tastefully displayed all around. The seated tables are packed with plates of their specialty dishes like our favorite: the carnitas, or any variety of enchiladas. Like a scene out of the RHOC, the crowd makes for great people watching (which often includes an OC housewife or 2!) with its blend of coastal casual and others who dress to impress. Regardless of what you are in the mood for that evening, Javier's won't disappoint!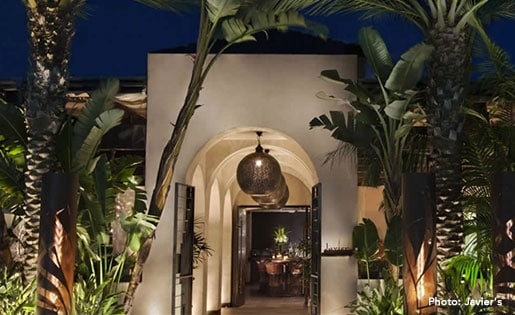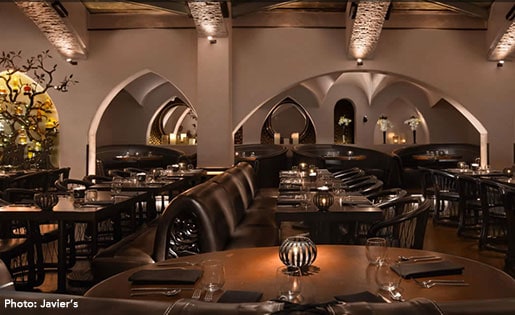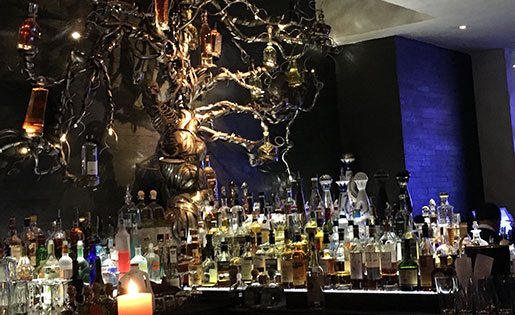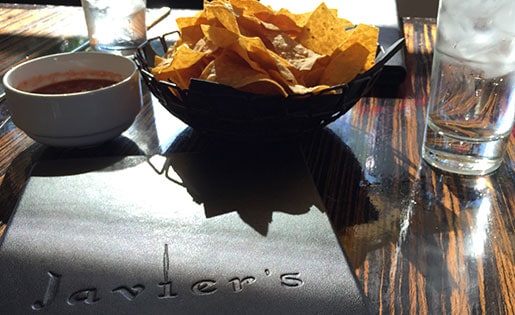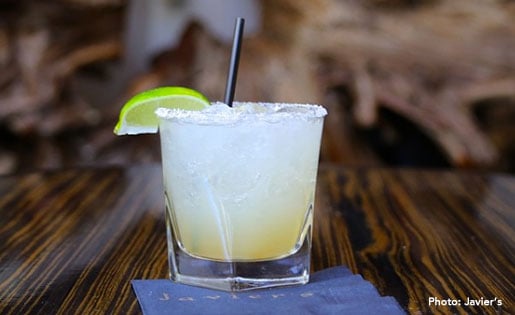 ---