Reality Check: iFLY Indoor Sky Diving
We got higher than a bunch of Real Housewives in Amsterdam!
Troy Turner June 28, 2015 12:07pm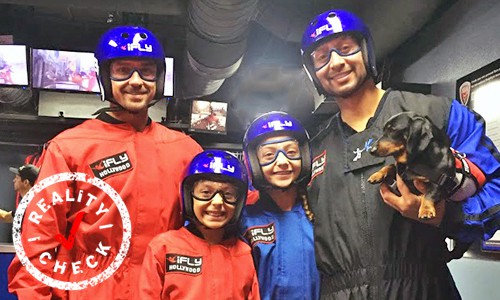 If you're like us and thought the idea of jumping out of a plane sounded totally barf-tastic, then iFLY is for you! Located in Hollywood's famed Universal City Walk, the indoor sky diving experience offers an incredible adrenaline rush without the parachute or plane. You might even walk away reconsidering the real thing like we did!
Just about anyone can fly, so we took the nieces thinking they'd totally freak out… of course, they ended up kicking butt compared to the big boys. In all unfairness, they weigh about 12 pounds combined and are super limber dancing machines which was obvious in a few graceful aerial maneuvers that put the rest of us to shame. SUCH cheaters.
After a super-brief instructional video, we suited up in our nerd-wear and were ready to dive into an 800 hp vertical wind tunnel. It looks like a giant people-blender which only adds to the fun! Of course, there's steel mesh to make sure you don't end up getting chopped in to a million pieces. An uber-rad team of trained skydivers is also there to make sure you don't get blasted into oblivion and will totally help you master flying with finesse. — In no time, we were floating around as if it were a true free-fall. Don't be deceived by the glass walls… it's challenging…. but a huge rush!
As seen on The Millionaire Matchmaker… we recommend for a casual date, a day with the kiddos, or simply to hone your hover!
*** Side note: Emotional support wiener dogs are not allowed to fly  🙁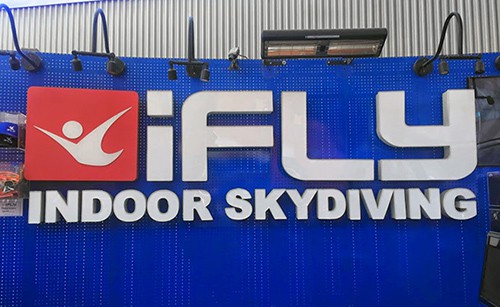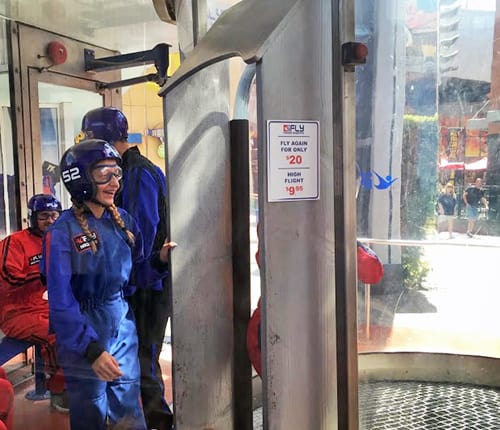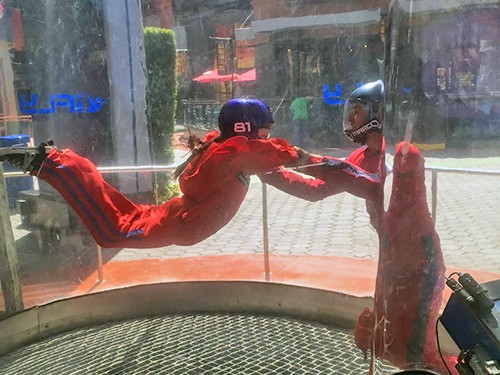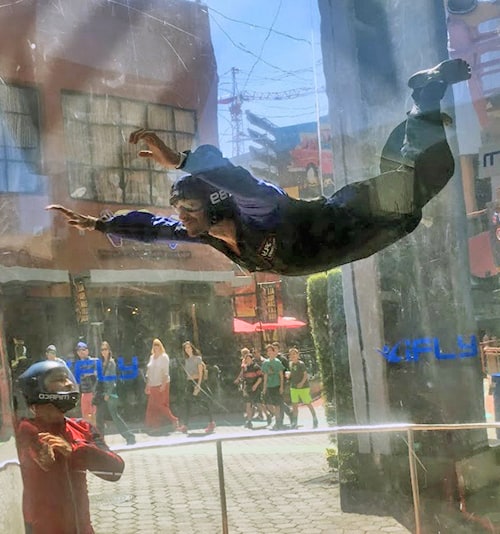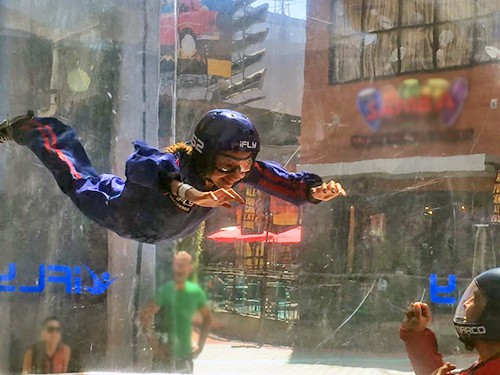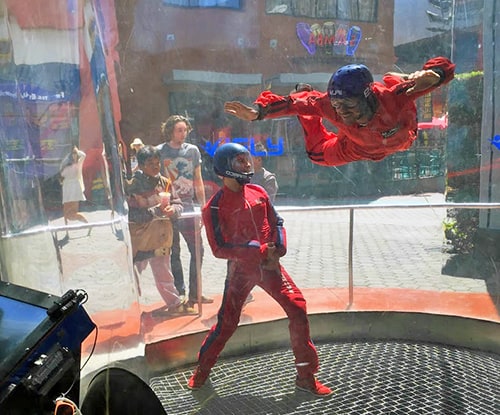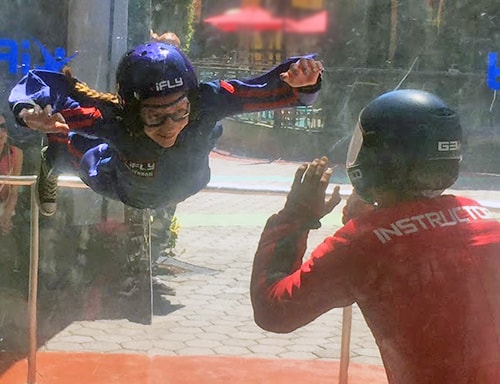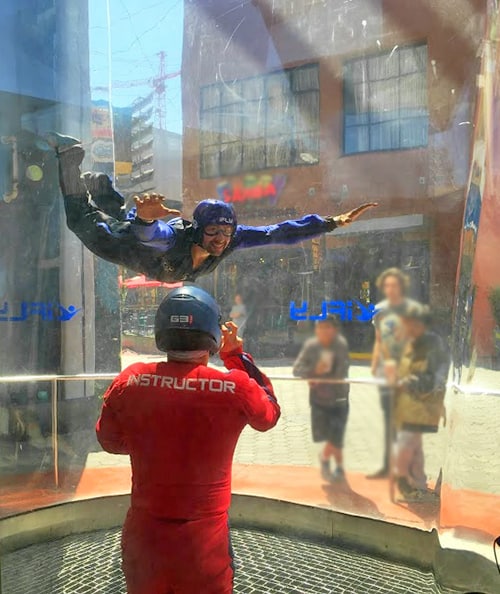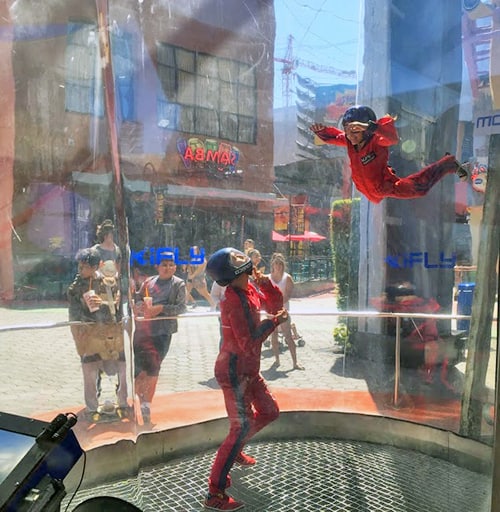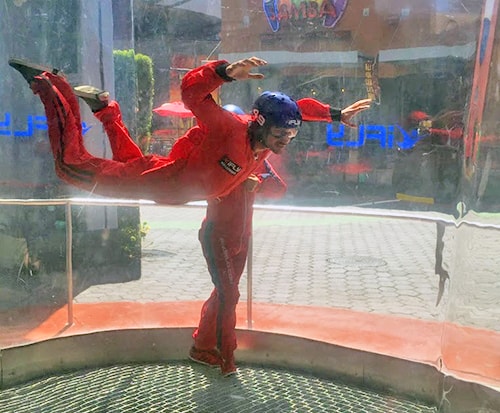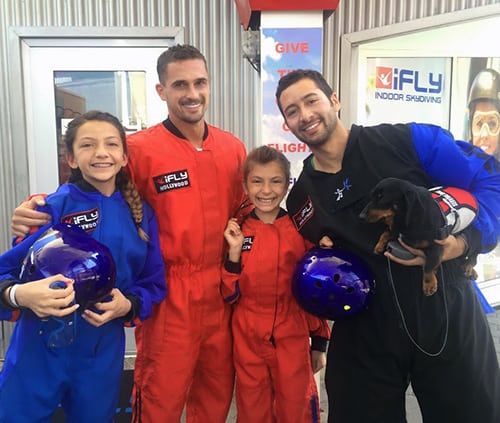 ---