Reality Check: CUT Fitness
Behind all the catfights & champs-chugging... this OC athletic club means serious, sweaty business!
Staff September 30, 2015 1:24pm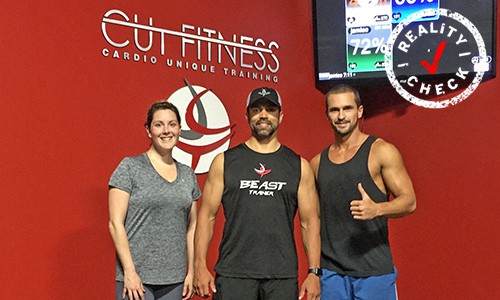 Eddie & Tamra Judge's CUT Fitness has set the stage for loads of drama on the Real Housewives of Orange County…. like when Tamra told a Xanax-ed out Alexis to GTFO… or when Vicki's boyfriend Brooks got put in the hot seat after a psychic revealed he might be a total faker!
BUT, behind all the catfights and champs-chugging you see on camera… this OC athletic club means serious, sweaty business.
Signing up for CUT's total body strength class called "SWOLE" was super easy using the online scheduling system directly on the CUT Fitness website. All we had to do next was show up on time!
THE GYM: CUT Fitness isn't your typical meathead megaplex. It's also not one of those rooms with mirrors they call a "gym." It's a super-intimate, ultramodern fitness center with cutting edge equipment like the TRX Suspension Trainer, Body Bikes, NuFit weights and even a MYZONE biometric monitor system that give CUT trainers real-time stats on how hard you're working! With sections dedicated to cycling, cardio and strength training, CUT's state-of-the-art facility is optimized to give each member as much individual attention as possible.
THE STAFF: Crazy. Nice. Everyone from the receptionists and trainers to the childcare attendant (yes, you can work off that baby weight!) were beyond welcoming… a refreshing contrast to those Equi-snob gyms.
THE CLASS: As mentioned, we took the "SWOLE" class for total body strengthening. The signup did include a disclaimer that stated "you will be sore!" to which we may or may not have rolled our eyes… but the truth is, it's 3 days later and our legs still feel like JELLO! — Eddie himself happened to be our trainer which was great because he practically designed the routines at CUT. Now, we've been through fitness training a time or two and can honestly say he REALLY knows his stuff. — After a quick warmup jog around the block, we jumped right in to our total body butt-kicking. Legs, chest, back, booty, shoulders, and core all got plenty of attention with mic'd Eddie on stage demonstrating proper technique before making the rounds to ensure each member was on point. Don't think you can slack, either! Eddie's watchful eye caught someone (not us, of course :O ) taking a selfie and totally called us them out. —
THE BOTTOM LINE: Besides being totally drenched, we FELT fAnTaStIc following the class. In part because Eddie and the other trainers and staff so obviously love being there and gave us the personal attention you'd expect from expensive personal training. The only people who love CUT Fitness more are the loyal members who even came up to us afterwards to make sure we enjoyed ourselves and couldn't wait to share their success stories… including one who after years of failing to stick to a regimented schedule as someone who struggled with weight, started at CUT, hasn't missed a class in 2 years, and is undeniably in the best shape of her life.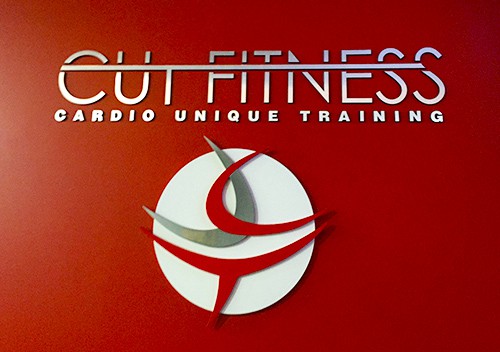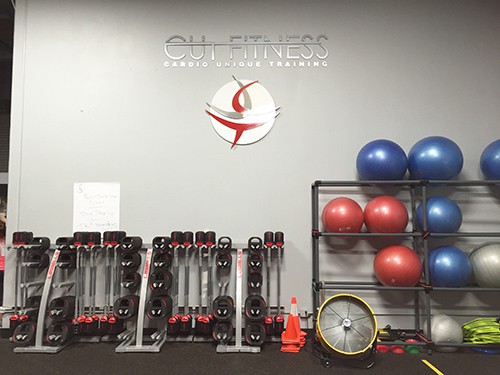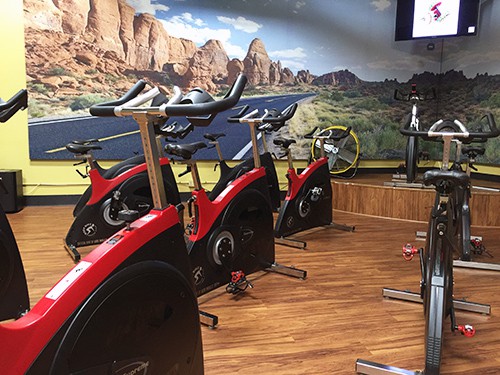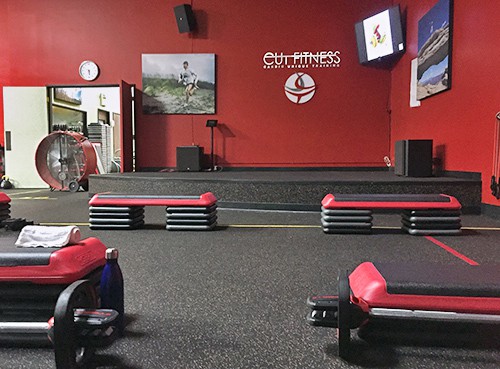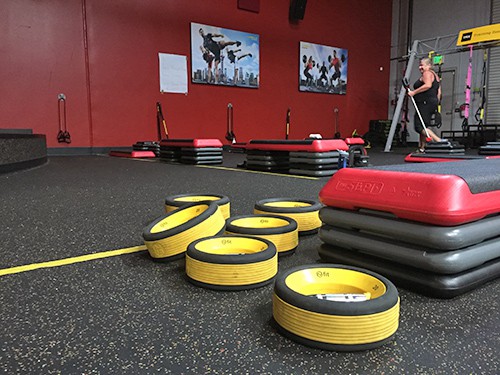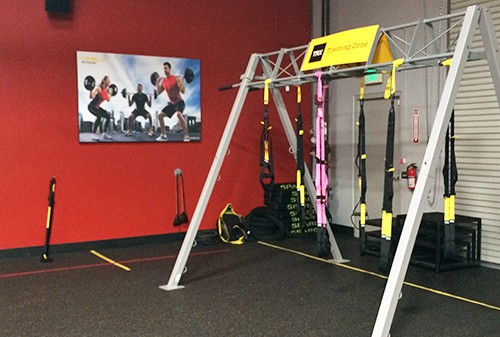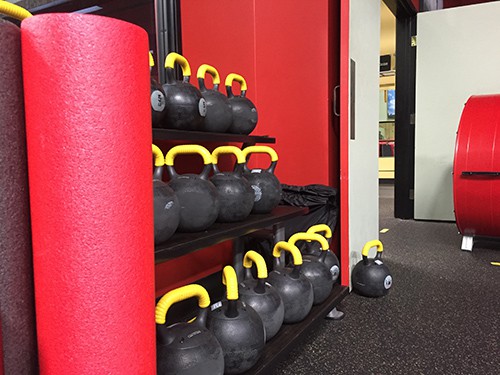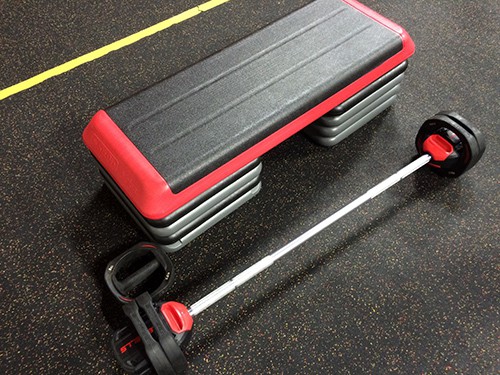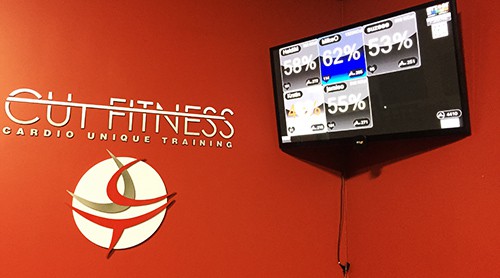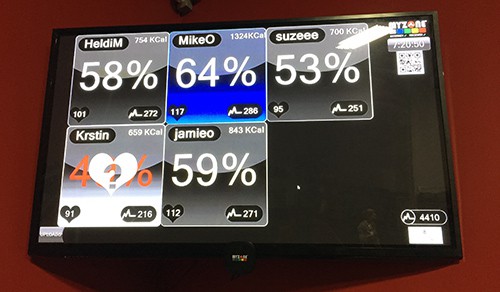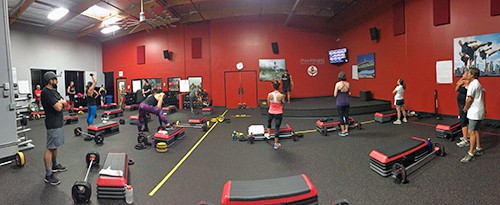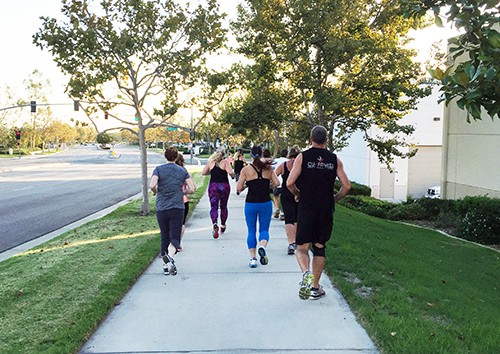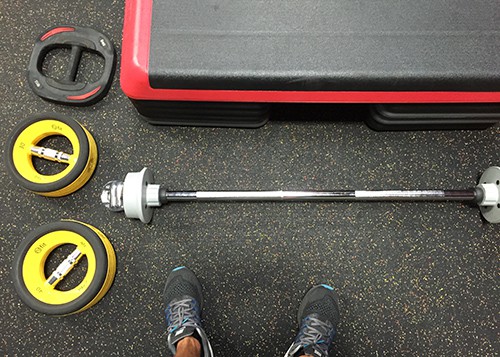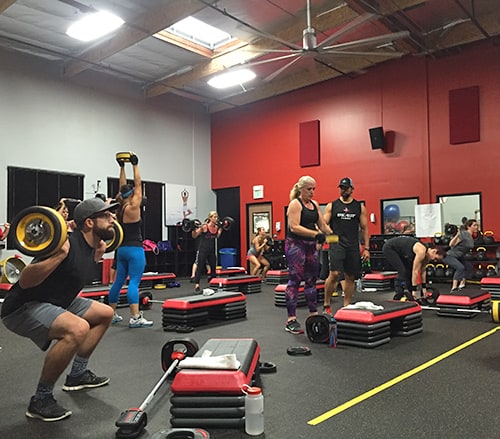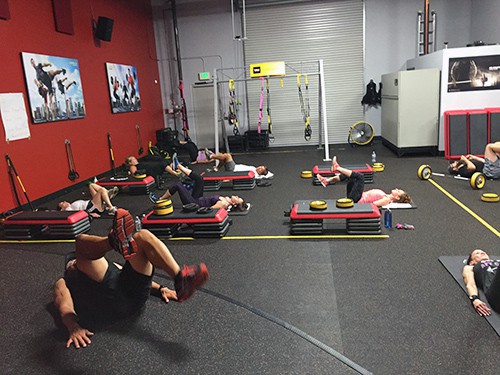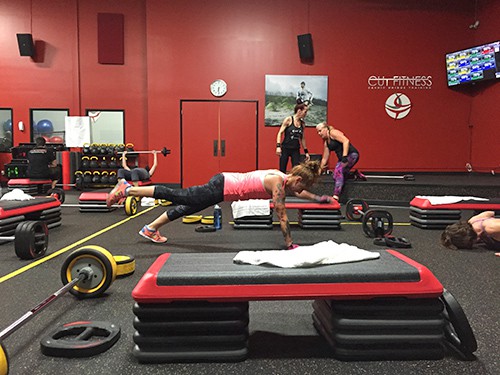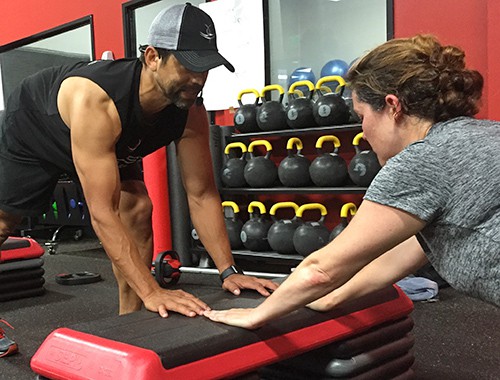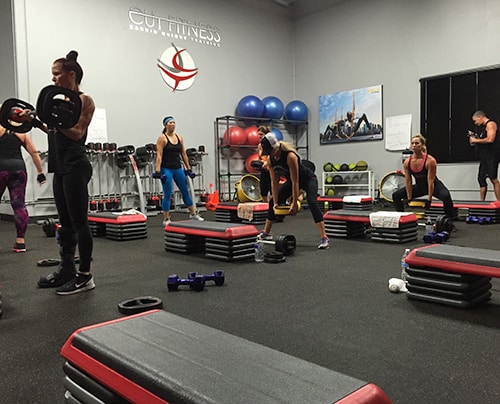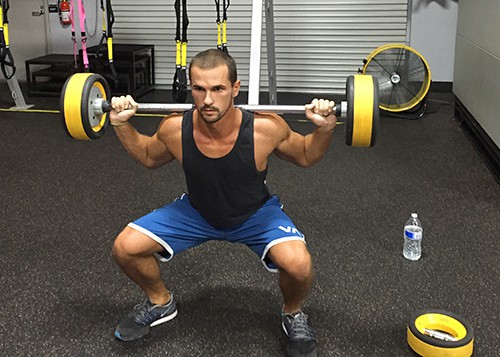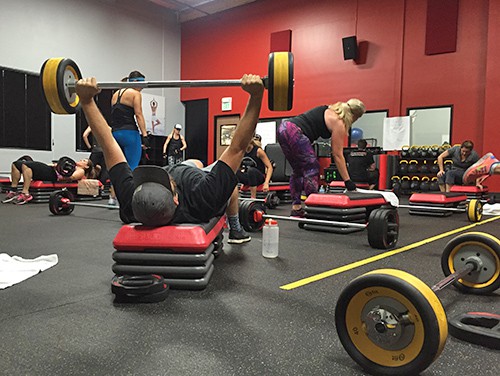 ---