Reality Check: Casa Vega
Keeping up with a Kardashian Favorite!
Dana Escamilla March 29, 2016 10:48am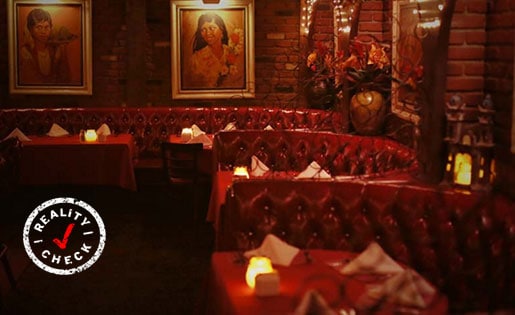 Photo: Casa Vega
On KUWTK, the Kardashian sisters and Momager Kris dine out all over LA, but there are a handful of locations they keep coming back to and Casa Vega is at the top of the list! Located in Sherman Oaks, Casa Vega is a Valley institution attracting locals and celebs alike for the past 60 years. All those years are reflected in its old-timey, traditional Mexican vibe with a moody interior, vintage red leather booths and folk art on the exposed brick walls.
Because it's a popular spot, expect a wait.  But that means plenty of time to grab a margarita or start shooting tequila at the front bar!  The bartenders tend to be heavy handed when it comes to pouring (not that we're complaining), so one cadillac margarita on the rocks is all it took to relax and take in the scene while waiting for our table. They even offer happy hour til 7pm on Saturday even if you order a drink at the table instead of bar! What!?! That's almost unheard of in LA. But we digress… it's about the food, too! Although it's a touch pricier than the average Mexican joint (expect $20-30 per plate), the servings are sizable and the food delish. We had the carne asada con enchilada and a combination plate with a cheese enchilada and grilled chile relleno (srsly soooo much cheese). Both came with a tasty tostada as a starter that's essentially an entree itself. To top things off, we tried the churros since they're Kim's thing. Y-U-M-M-Y!
 Photo: E!
So if you're looking for a night out like Kris and Khloe, grab your sombreros and get ready for strong drinks and a good meal at Casa Vega cha cha cha!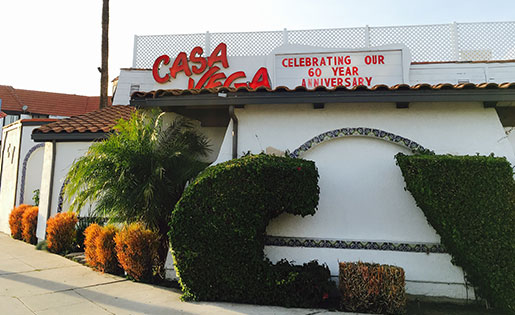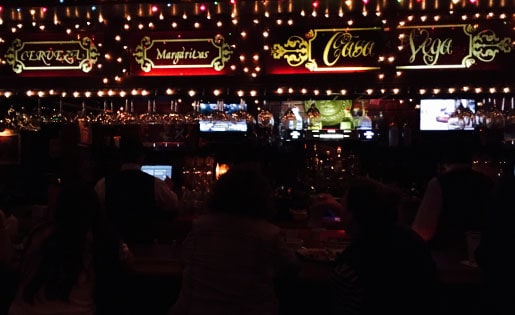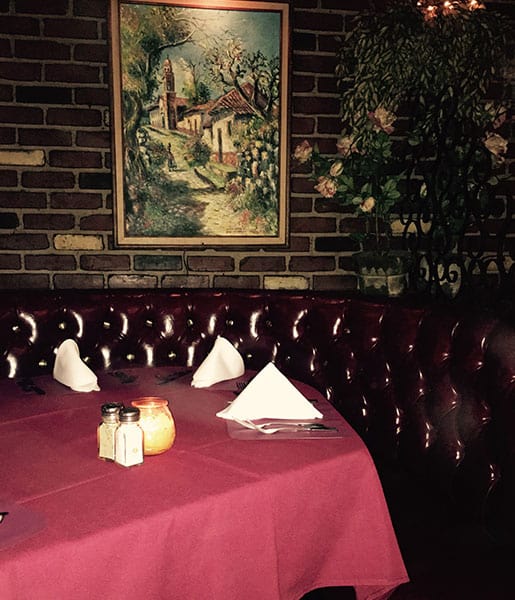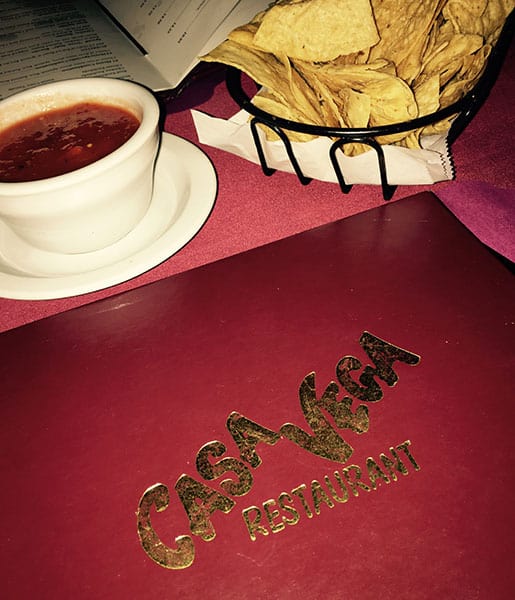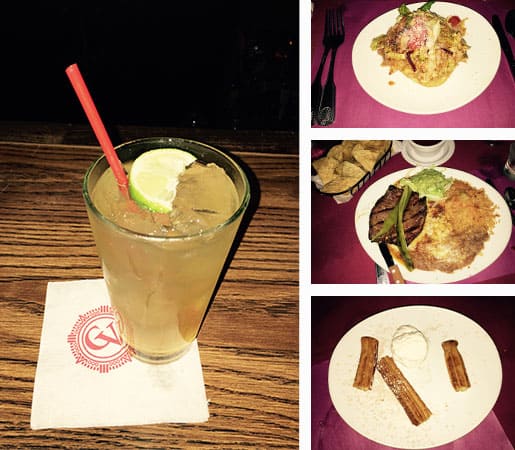 For fellow churro connoisseurs, Kim claims Ferdi in Paris has THE best churros she's ever had in her life but if you can't make it to Paris, these will def satisfy that craving!
---