Reality Celebs and Real Celebs are loving this MAIN place!
75 Main that is!
Jaimee Palkovicz August 8, 2018 9:12am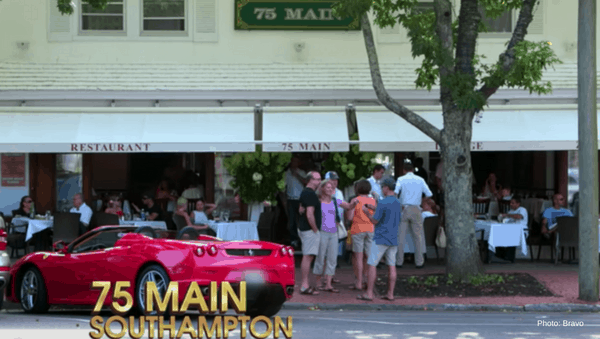 So last night I was binge watching Princesses of Long Island. If you haven't watched it, you should. Vintage Bravo programming at it's best.  Well, they were brunching in the Hampton's, when I noticed that the restaurant they were at seemed oddly familiar. This restaurant has popped up in multiple bravo shows and probably for a good reason; 75 Main is one of the most popular hot spots in Southampton!  I'm breaking down the Reality celebs and real celebs that have eaten at this Bravo staple.
Princesses of Long Island
I'm not sure if you remember this show, and if you don't, CHECK IT OUT NOW. The show centers around a group of Jewish 20-something women who live in Long Island. While on a girls weekend hunting for men in the Hampton's, they stop at 75 Main for brunch.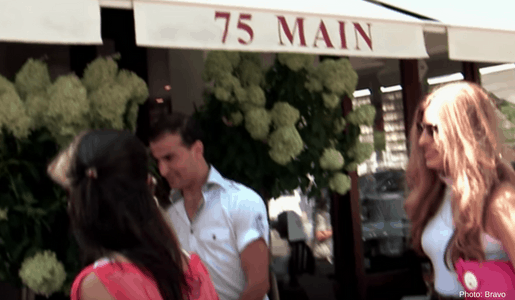 The Real Housewives of New York
The ladies of The Real Housewives of New York have graced 75 Main way more times than I can remember. But, the one I do remember the most is the Battle of the Brunches. Bethenny Frankel makes her epic return to the show and invites the ladies to brunch at her Hampton's home. Unbeknownst to Bethenny, Ramona Singer is having a brunch at where other than 75 Main! The ladies go to Bethenny's brunch first, then head over to 75 Main – which really p**sed Ramona off. Although they had an altercation, I'm sure they all still frequent 75 Main while in the Hampton's.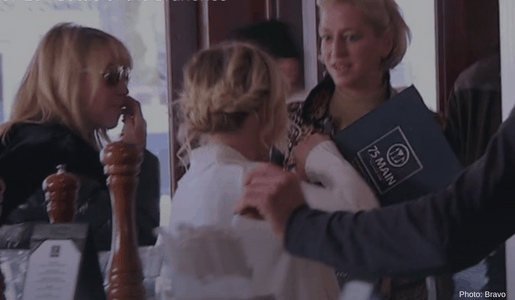 Kim and Kourtney Take the Hampton's
The summer that Kourtney and Khloe decided to "Take the Hampton's" wasn't the most entertaining of the Kardashian franchise. But, while there, they did dine frequently at the infamous 75 Main. Clearly, it's a place where who's who goes, if the Kardashians are there!

Summer House
Since Season 1 of Summer House, the cast has had a hard time finding places that will allow them to film in the Hampton's since their first season. Page 6 reported of season 1 filming at 75 main, "The cast has also been seen having "St-Tropez-style brunch" with magnums of Champagne, four cameras, 10 producers and "tons of people. They took up prime window tables at restaurant 75 Main. "I had some customers walk out," Erdem, who owns the popular joint, says. "I had complaints . . . No one wanted to sit next to the cameras."  Due to the rowdyness, 75 Main has been taken off the filming roster for future seasons.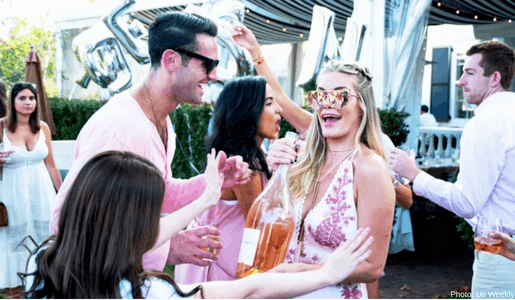 Other Celeb Spotting's
Leonardo DiCaprio, former Vice President Joe Biden and his wife, Jill. Jodie Foster, Howard Stern, Paris Hilton, Kelly Ripa, Sarah Jessica Parker, Sofia Vergara. I'm sure that if you go to dine at 75 Main in the Summer season, you are bound to run into one of your favorite Bravolebs and regular celebrities!
Have you been to 75 Main? Did you meet a celeb while there?! Let us know in the comments below!
---