The Real Kids of Atlanta: Where Are They Now?
The shade continues
Lisa Evans July 28, 2019 12:42pm
The Real Housewives of Atlanta cast members have always been proud of three things.  The shade darling because don't forget that these ladies are the Queens of throwing shade.  The fact that they're very, very rich and their children.
Some have struggled with pregnancies while others have continued to grow their families.   One thing we can all agree on is that the children have made a name for themselves absent their parents at this point.  And I, for one cannot wait to see what their futures hold.
Porsha's Happily Ever After
By now everyone knows that Porsha Williams finally landed her dream role.  And that is of being a Mama.  She and sometimes fiancé Dennis McKinley welcomed Pilar Jhena (PJ) McKinley into the world four months ago.  She is an absolute beauty and has already learned so much about shade from her Mother.  Luckily, Porsha has been kind enough to create an Instagram account for little PJ so we can witness every shad look. #gratitude
Kenya Passes her Crown
Something that has always interested me is that while Kenya Moore and Porsha have always struggled to get along, they both had one very common desire.  To be Mamas.  Since the birth of Brooklyn Daly, Kenya has been much more open and far less quick to throw shade towards other women. #growth
We've even seen the two women spending time together and perhaps these sweet little humans will be long-time besties.
Kenya is happily married and back holding a peach for this upcoming season.
Cynthia's Mini-Me
Noelle Robinson is the daughter of legends.  She is intelligent, beautiful, and has never taken a bad photo.  Noelle, a Howard University college student has dreams of being an actress and with actor Leon & Cynthia Bailey as parents there is not a single doubt in my mind that she will be successful.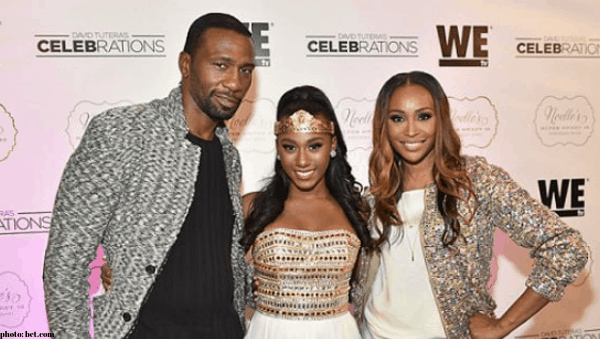 Kandi's Building a Brand
Kandi Burruss is a Boss raising future leaders of the world.  Sixteen-year-old Riley Buruss is already out braving the world and doing big things.   The future lawyer is currently living in an apartment in NYC after landing an internship at a law firm.
Ace Wells Tucker is a legit star in the making.  While Riley was in a girl group as a child it is little brother Ace who may carry the entertainment torch.
The couple is still seeking to expand their family with the help of a surrogate. #legacy
Hopefully we will continue to watch these beauties grow up right in front of our eyes.  Stay shady, my little loves.
Are you surprised that Porsha & Kenya are having play dates?  Which child of a former or current RHOA housewife are you wondering about?
---